It was a huge step for a young diplomat who can only crawl. Eight-month-old Prince George got his first taste of public duty Wednesday, holding court among a group of his peers who gathered to meet with his family during their tour Down Under.
During the ultimate playdate for mates too young to be star struck by the prince, the lively George mouthed a few toys, chewed on his mom's hair and kicked his legs in excitement.
The gathering took place in Wellington's Government House as part of the royal family's three-week tour of New Zealand and Australia. The playdate was organized by a local organization, Plunket, that provides health care and support to new parents. The group selected 10 children who were born around the same time as Prince George, who will turn one on July 22, and come from a diverse background of households, including gay parents, single moms, Maoris and Samoans.
"George is bubbly, quite feisty and he took control," said Grant Collins, whose son was among the prince's playmates for the day.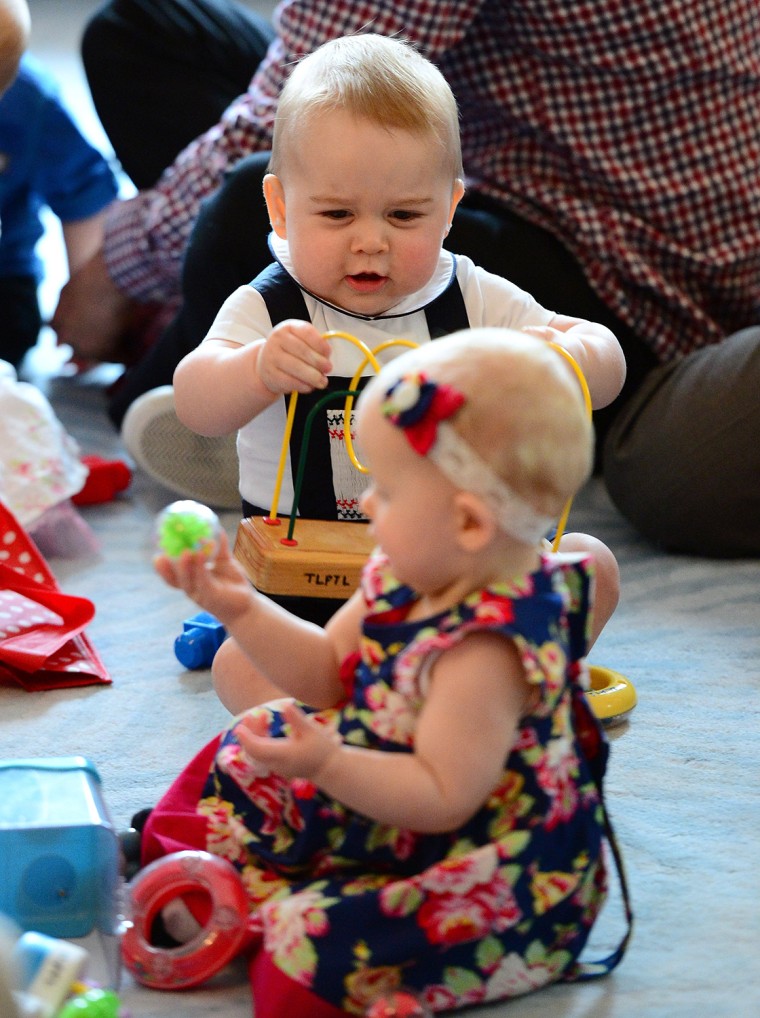 "He crawled to the center of the room and he owned the place," Collins told the British Press Association. "He honed in on certain toys and took the ones that he wanted. No one was going to stand in his way."
While the young royal held court, his parents, Prince William and Kate, the Duchess of Cambridge, swapped anecdotes about being first-time parents with their counterparts.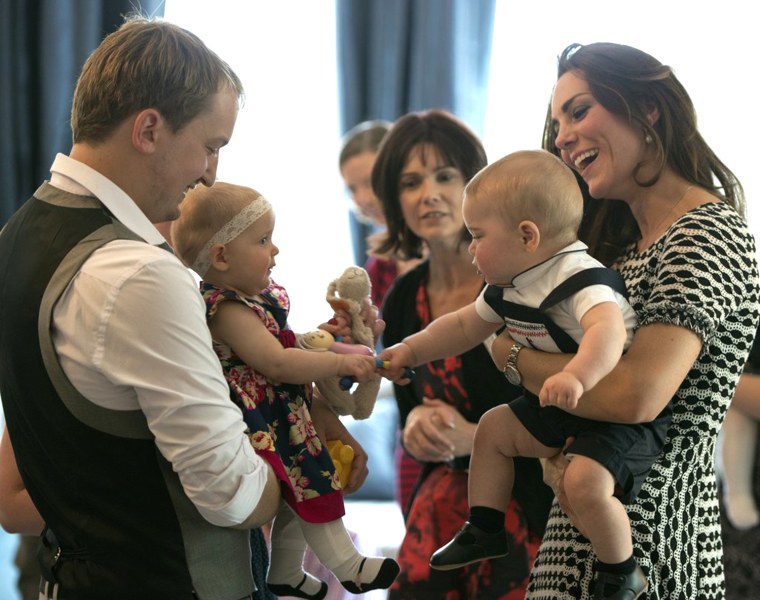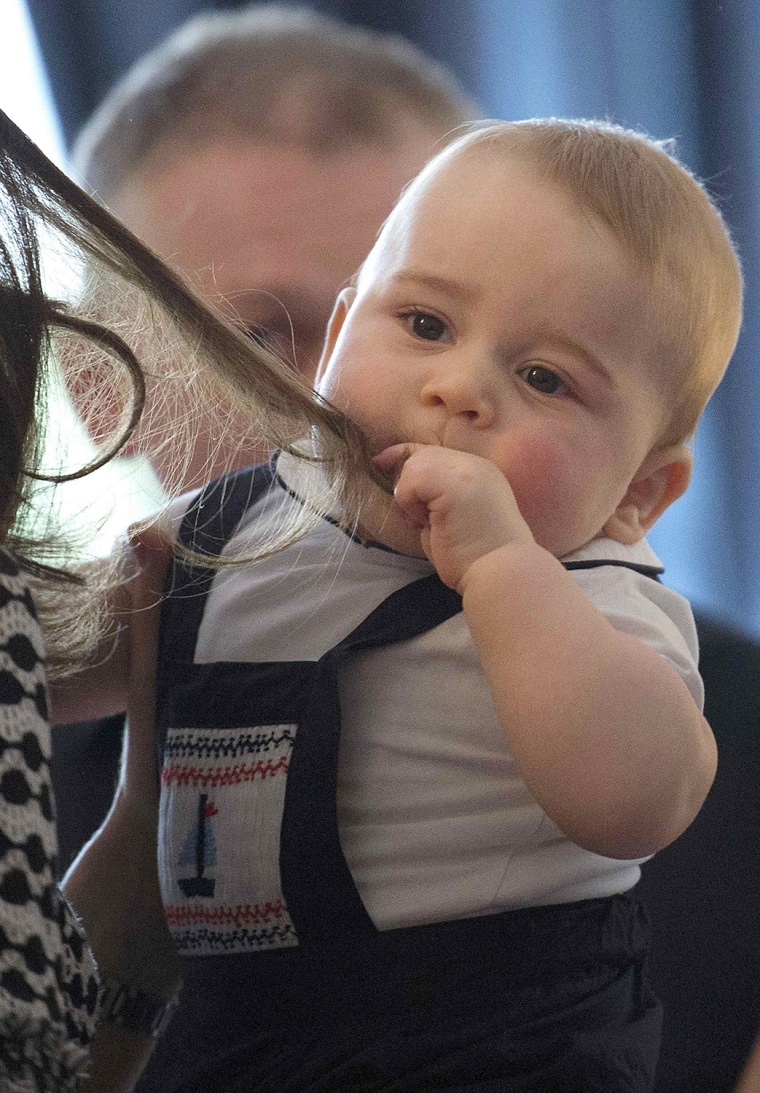 "William said sleeping and distracting (the baby) was the best thing to get over jet-lag and that's what they'd done with George," Collins said.
For his first public play date, the young prince wore a white short-sleeved collared shirt beneath a pair of $129 blue dungaree shorts, with a sailboat on front, sold by British luxury brand Rachel Riley.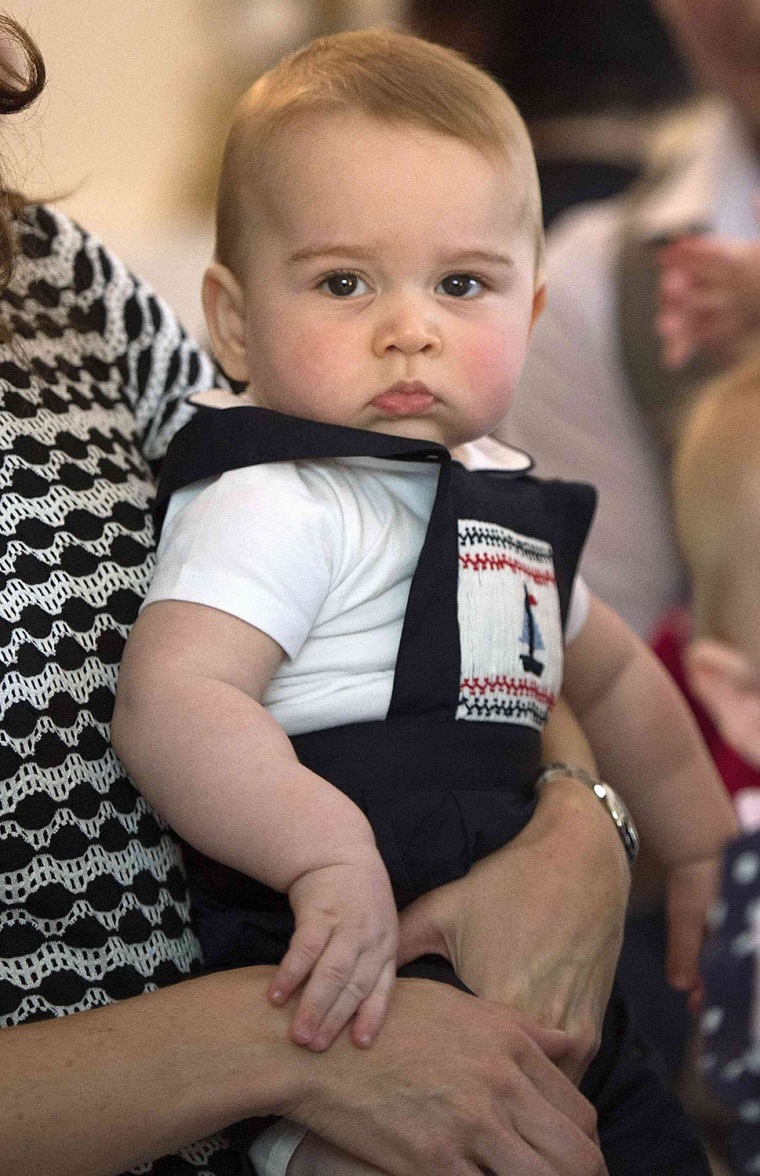 "He's a lovely little boy. He was, he's very intrepid," Jared Mullen told NBC's Sara James. Mullen brought his daughter. 
"The whole thing has been a huge privilege," Mullen told the PA. "It was lovely to meet the duke and duchess and share our beautiful children with them. 
"They are both very lovely and loving parents."