Just in case the world didn't get enough royal cuteness over the weekend, Kensington Palace released two more pictures of Prince George a day ahead of the adorable toddler's first birthday Tuesday.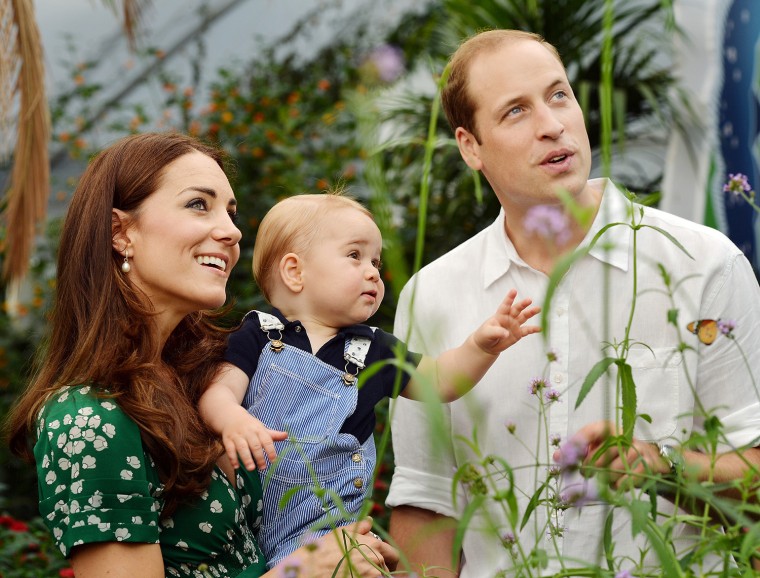 This time, the photos show the young prince with his parents during their visit earlier this month to a butterfly exhibition at London's Natural History Museum. In one photo, Duchess Kate is holding the young prince and standing next to Prince William as the trio looks upward at something that apparently has flown away. In the other picture, Prince George is sitting on his mom's lap, about to stroke a butterfly resting on the back of his father's hand.
WATCH: Why fascination with the prince has grown over the past year
The photographs were taken by Press Association photographer John Stillwell, who captured the young prince in the picture released Saturday showing the young heir to the British throne walking without help, his arms outstretched and a slight smile on his cherubic face.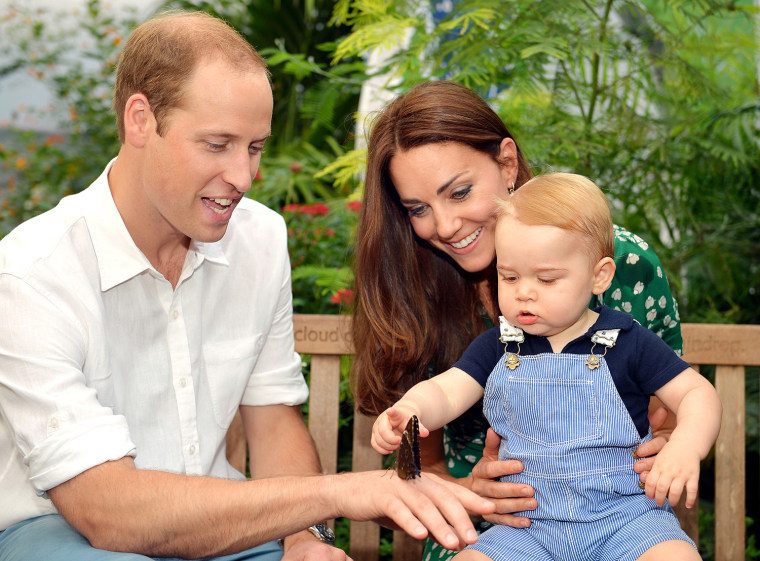 In all three pictures, George is wearing a short-sleeved navy polo and knee-length dungarees.
"We would like to take this opportunity on George's first birthday to thank everyone over the last year, wherever we have met them, both at home and overseas, for their warm and generous good wishes to George and our family," the Duke and Duchess of Cambridge said in a statement.
It's hard to believe it's only been a year since Prince George was born. A massive media horde camped outside London's St. Mary's Hospital for weeks ahead of his birth, while the world awaited his arrival, making bets on whether the child would be a boy or girl, his or her name, hair color and other details. 
Watch: The year in Prince George: Oh, the things he's seen!
The only certainty was that the child would be as photogenic as his parents, an inevitability George quickly lived up to.

From the steps of St. Mary's Hospital in London to posing with his little sister Charlotte, take a look at the royal baby's adventures.
Follow TODAY.com writer Eun Kyung Kim on Google+ or on Twitter.