Prince Charles is expressing sympathy for the nerves his grandson, Prince George, visibly showed on his first day of school.
The 4-year-old heir to the British throne appeared uneasy Thursday as he walked onto the grounds of his new school, tightly gripping his father's hand. The little prince's mother, Kate, the Duchess of Cambridge, missed the milestone because she is suffering from severe morning sickness.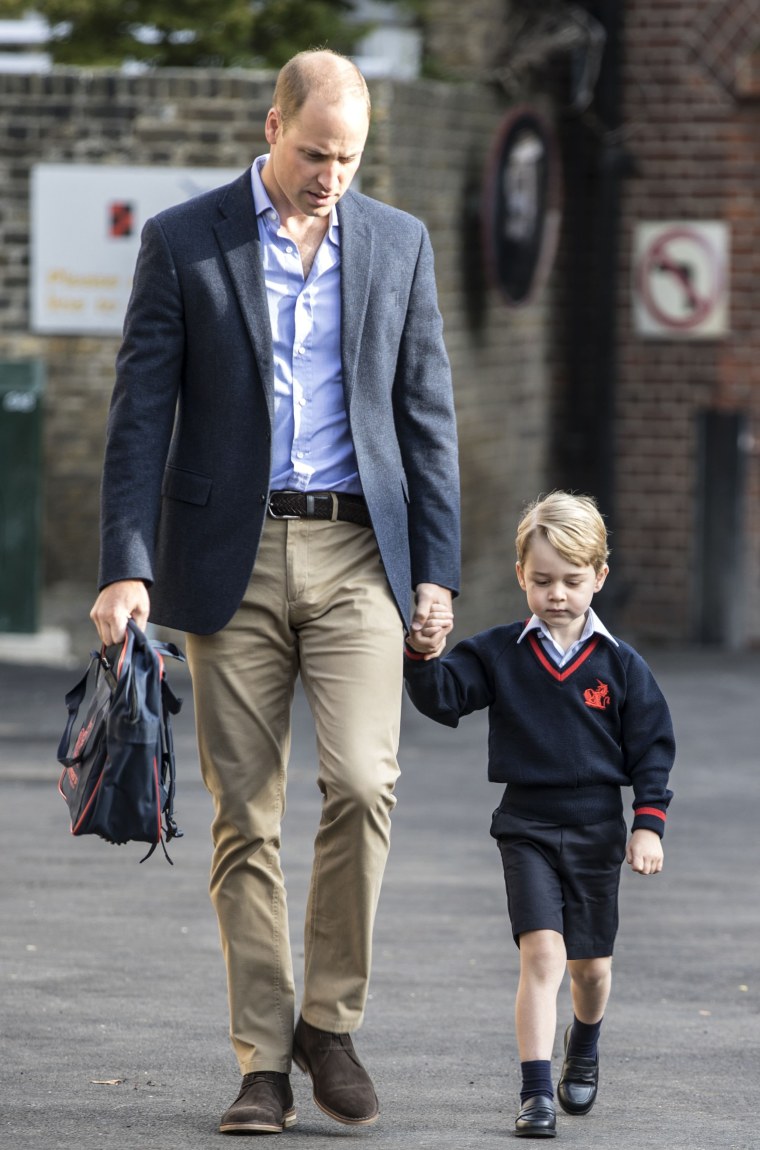 Askedwhether he gave his oldest grandchild any advice ahead of the big day, Prince Charles gave a hearty laugh.
"Of course not!" he told ITV News. "He wouldn't take it from me, I don't think, at that age."
But the Prince of Wales did express sympathy for what the young boy experienced.
"Poor old thing. He's been left there to have to get on with it, when the parents go away is always the problem," he said. "It's good for you in the end, I suppose. It's character building, I suppose!"
Prince George is attending the private Thomas's Battersea School, located in an upper middle-class London neighborhood just a few miles from his Kensington Palace home.
George's father, Prince William, reported after school let out Thursday that his new student did indeed have a "good day."
"It went well," William said, before joking: "There was one other parent who had more of an issue with their children — so I was quite pleased I wasn't the one."