Prince Charles turned 67 Saturday, but he and wife Camilla didn't celebrate his birthday weekend in Britain. They were still Down Under for the royal family's two-week tour of Australia.
There were, of course, serious duties to attend to over the weekend, such viewing the State Buildings:
And visiting with children at the Western Australian State Library while studying the Learning English Through Stories program: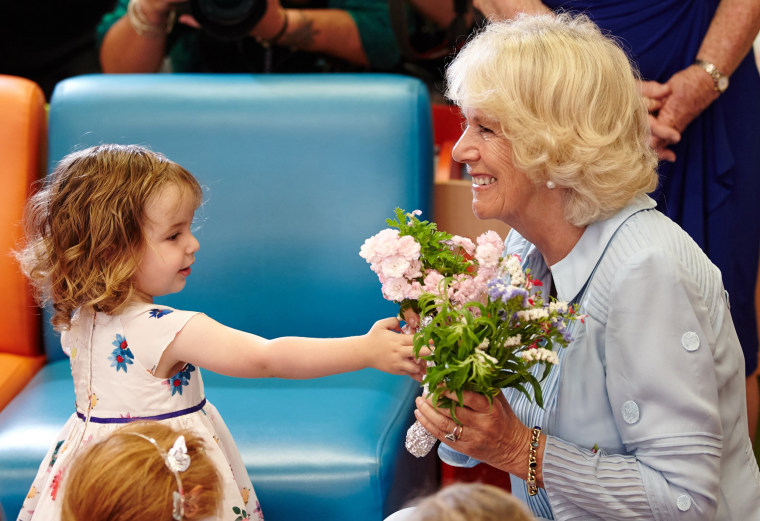 But it wasn't all serious business.
Before the couple left, they were presented with a pair of boomerangs at Perth's Kings Park.
MORE: Duchess Camilla waves knife (jokingly) at Prince Charles on wine tour
While they were sure to appreciate the historical significance of the weapons once commonly used for hunting by Indigenous Australians, they also seemed amused by the sight of each other wielding them.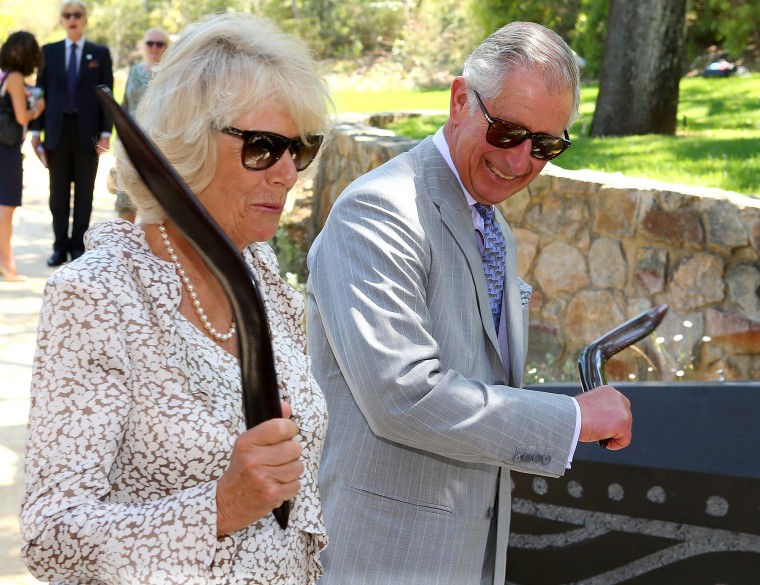 The prince, in particular, found it entertaining — he even appeared to take a mock whack at the Duchess of Cornwall.
MORE: From prince to king: See what scientists say toddler George will look like
She smiled on and looked ready to return the gesture.
No word on whether they brought the objects back to Britain!
Follow Ree Hines on Twitter.