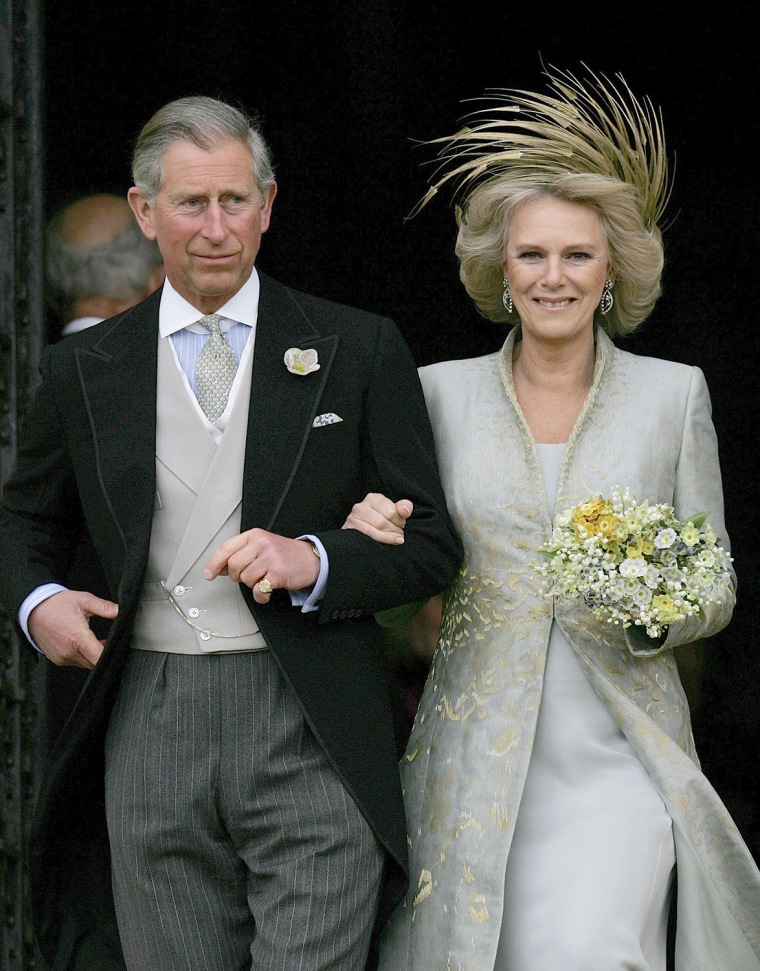 Prince Charles and Camilla, the Duchess of Cornwall, mark their ninth wedding anniversary on Wednesday, a mere fraction of the how long the royal couple have truly been together.
By now, it's almost difficult to remember a time when they weren't a couple — and when Camilla wasn't reviled as the "third person" in her husband's first marriage to the beloved Princess Diana. But the admiration and fondness shown over the past nine years between the prince and the woman he refers to as "my darling wife" have helped soften their public image. 
In the past year alone, the couple's comfort with each other was evident in numerous public appearances together. Last summer, they clearly enjoyed themselves while visiting the set of the British series, "Doctor Who." In Jan., they had some fun pouring themselves beer from a local pub. But perhaps most charming was their Christmas card last year, featuring a photograph that captured one of the many laughs they seem to easily share.
While the couple continue to travel widely to support the organizations patronized by Prince Charles, last year marked a milestone for Camilla as she took her first official solo trip abroad to promote various charities in Paris.
"Charles and Camilla really complement one another as opposed to one upstaging the other," said royal historian Carolyn Harris, who teaches at the University of Toronto's School of Continuing Studies. "One of the issues that arose with Charles and Diana is that when they went on public engagements together, often Diana was seen as upstaging Charles to some degree."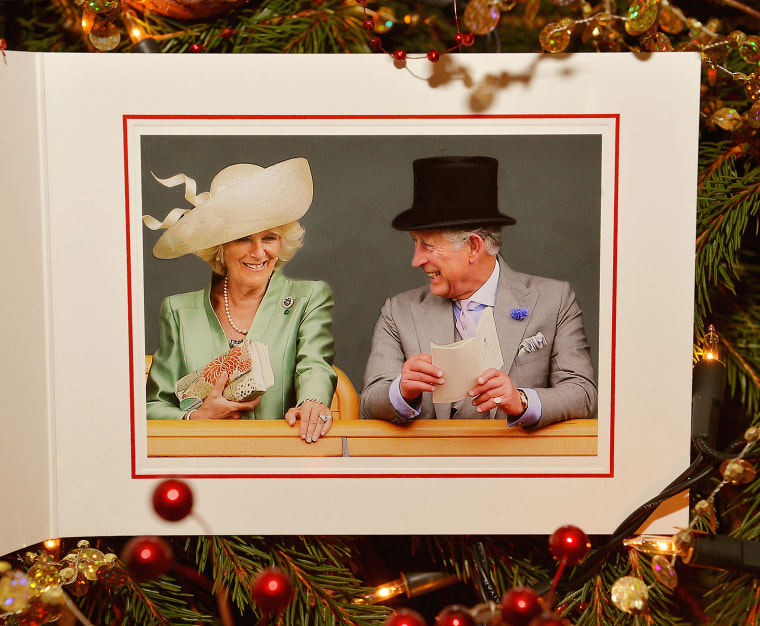 Prince Charles, the next in line to the British throne, married the former Camilla Parker Bowles on April 9, 2005, but their relationship dates back more than three decades earlier.
Their romance began in 1970 after meeting at a polo match but eventually faltered and collapsed once the prince entered the Royal Navy. The two remained close but ultimately married other people. Prince Charles married Diana in 1981, but has said that once his seemingly fairy tale marriage began to crumble, he resumed his relationship with Camilla.
"There were three of us in this marriage," Diana famously said in an interview about that time. The couple eventually divorced in 1996.

The infidelity, among other things, hurt Camilla's image for many years. It led the prince to keep their romance out of the public's eye as much as possible. People targeted Camilla, who was "blamed for all the ills that were associated with the royal family," said Robert Jobson, author of "The New Royal Family: Prince George, William and Kate, The Next Generation."
"The public perception of the Prince of Wales and the Duchess of Cornwall has certainly improved with the passage of time," Jobson said, noting that "Prince Charles's popularity had hit rock bottom" after his divorce and especially after the death of Princess Diana.
"But their wedding and the hard work both have put into their royal duty since those dark days has, in my view, transformed their public image," Jobson said. "In the past, talk of Camilla becoming queen consort was dismissed. Even the palace fudged the issue claiming she would become 'princess consort' on Charles's ascension. Now most people believe that, as I always did, that should the moment come she will be accepted as queen consort."
What may also have helped significantly change the public's perception about Prince Charles and Camilla has been the couple's embrace by Diana's two children.
"I think William and Harry's acceptance of Camilla as their father's second wife has really been key to the public's acceptance of Camilla. It's clear that William and Harry enjoy a good relationship with her," Harris said, pointing out that one of Camilla's grandchildren served as a junior bridesmaid at the 2011 royal wedding.
"The fact that William and Harry accept her as a key part of their father's life encourages the public to do the same," she said. 
Ten years of marital bliss have included meetings with the Dalai Lama, pouring pints of beer at the pub and more adventures. Take a look back at their royal romance.