George Washington's supporters sported brass buttons at his inauguration in 1789, and Americans have scooped up political paraphernalia at inauguration time ever since. But these days merchandise has gone way beyond buttons and coffee mugs (though there are still plenty of those).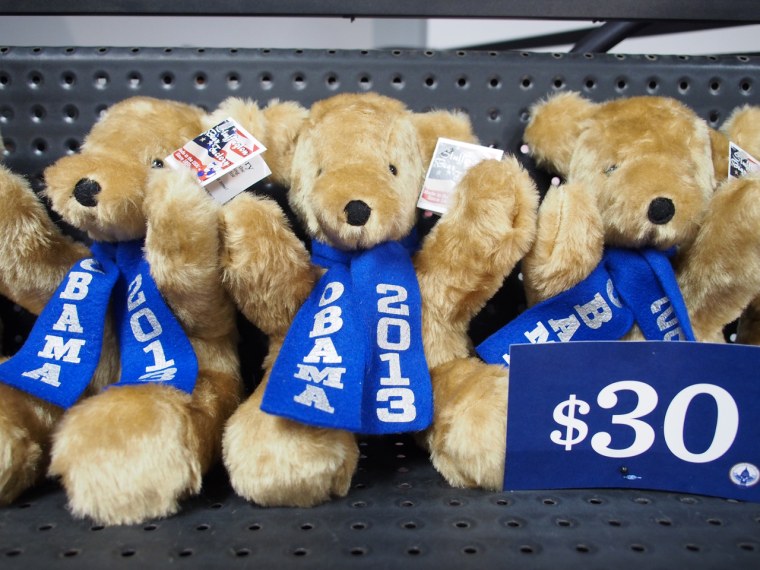 This year, the Presidential Inaugural Committee is selling tube socks, $7,500 medallions and other, more unusual inauguration gear both online and at an official merchandise store in Washington, D.C. Even Bo makes an appearance, with "Bo Snow" buttons and Bo onesies selling alongside inaugural scarves, designer sweatshirts and official programs.
What are people buying the most? Tube socks, according to PIC national spokesperson Matt Bevens. It is winter, after all. Champagne flutes also proved popular, he said (for all those inauguration parties, maybe).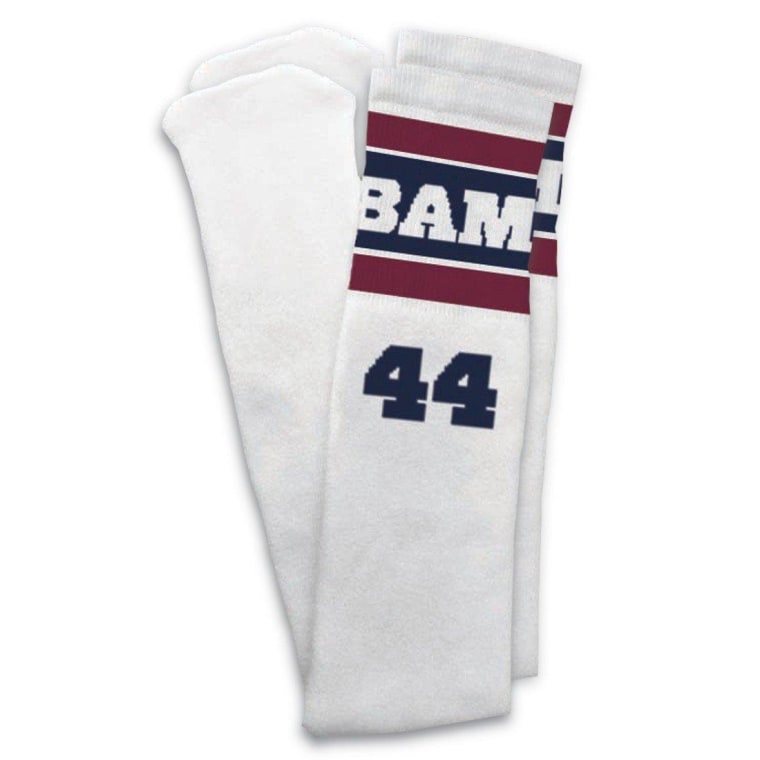 "They're special reminders of the historic events of the weekend, and allow people to take a piece of the weekend home," Bevens told TODAY.com.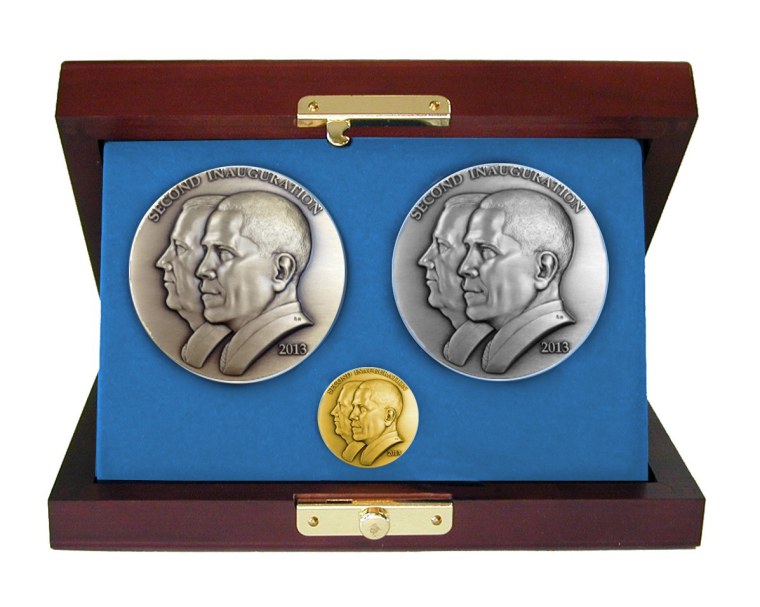 All products from the PIC store are made in America, and proceeds will go to the 2013 Presidential Inauguration Committee.
For the art enthusiast who's not willing to shell out thousands for a Chuck Close portrait of Obama, the store is offering a limited edition print portrait for $100.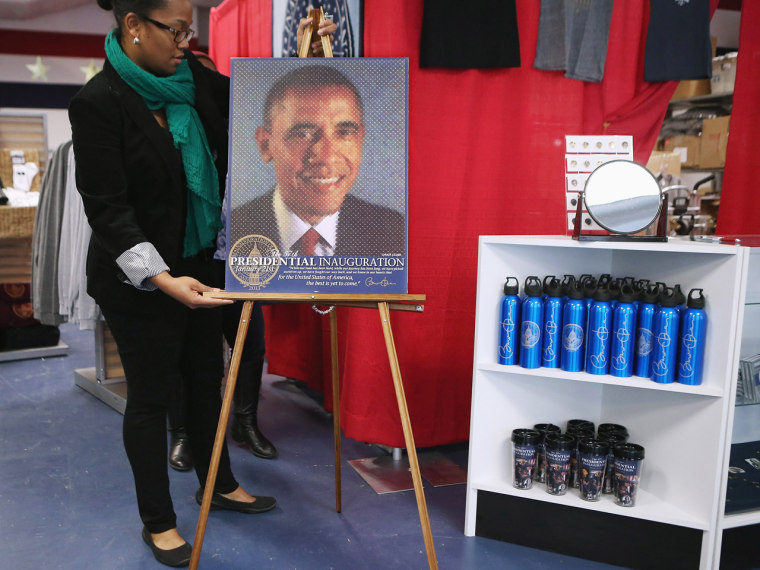 Even today's inauguration buttons are a bit more personalized. Whether you're a skier, kayaker or newlywed, there's a pin for you.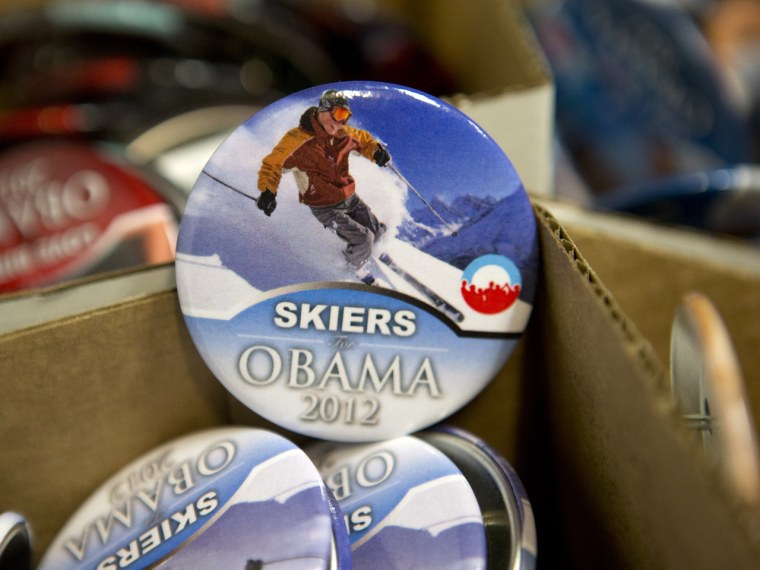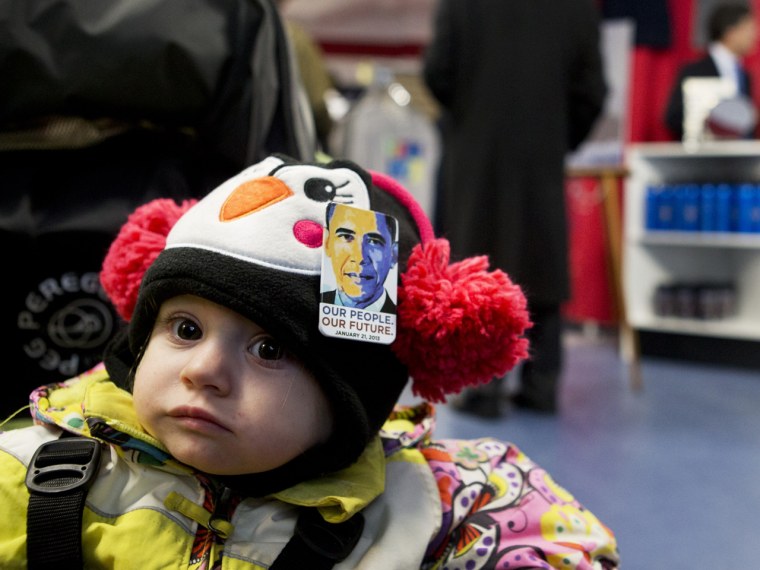 The PIC store isn't the only place to look for wacky inaugural accessories. At sites like Zazzle.com you'll find throw pillows, clocks and kitchen clocks, among the usual suspects.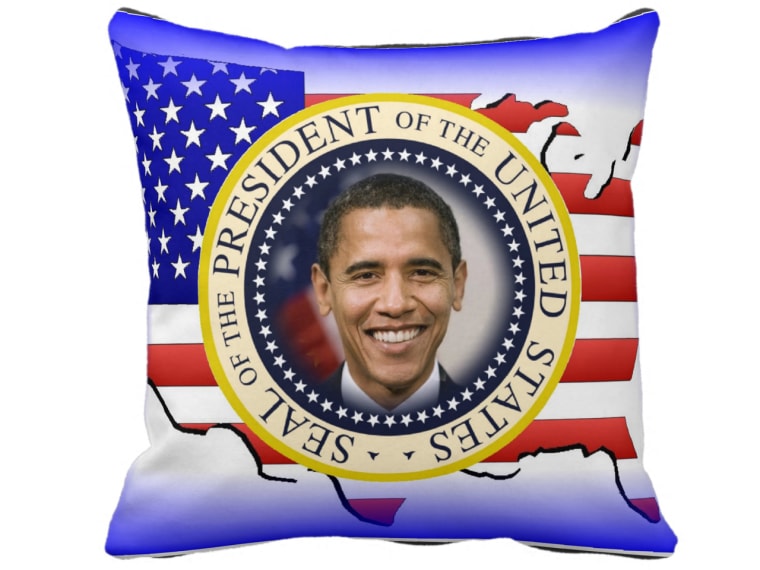 While hope- and inspiration-themed products were popular last inauguration, this year's merchandise featured more traditional and established themes, according to Zazzle spokesperson Amanda Shareghi. But that doesn't mean you'll be hard pressed to find quirkier inauguration items on the site and around the Web.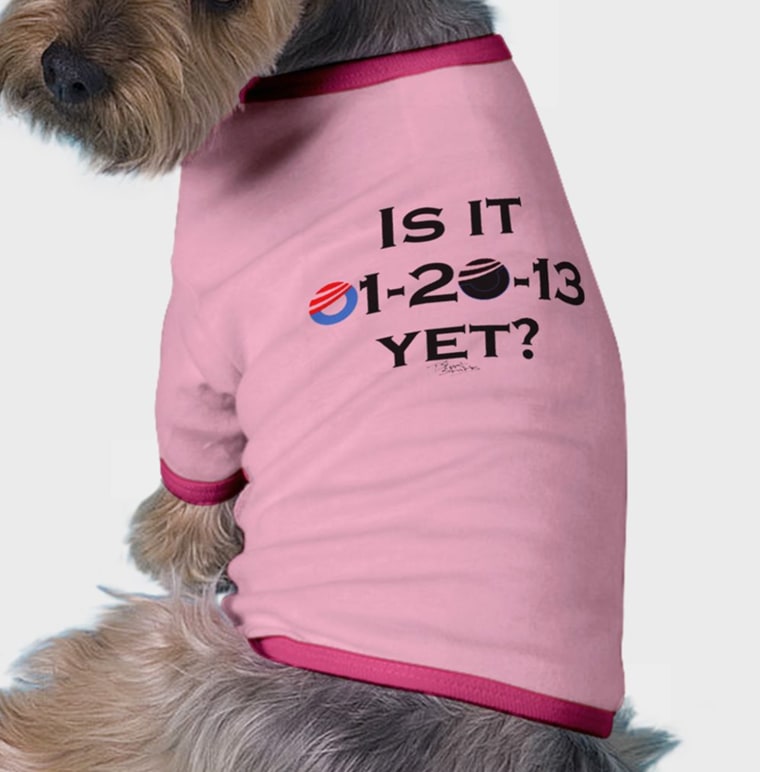 On Monday, President Obama and Vice President Biden will receive a little swag of their own to commemorate their (second) big day: Two crystal vases donated by Lenox.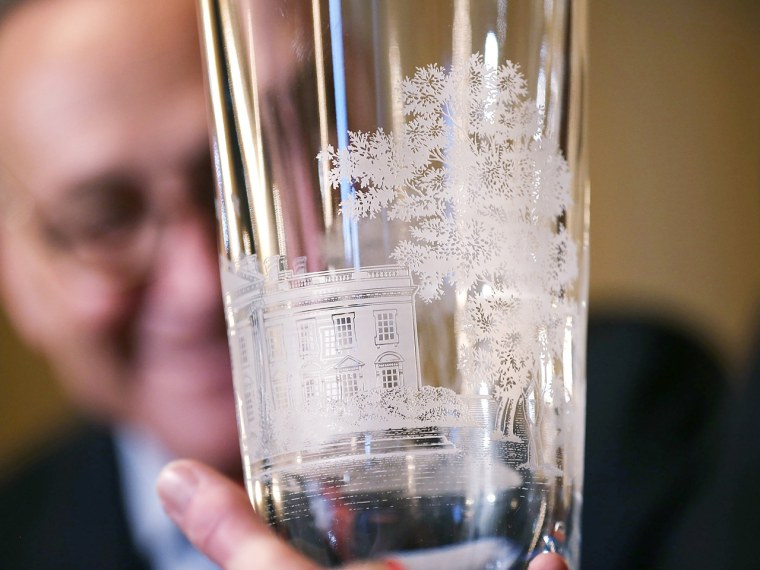 Oh, the perks of the presidency!
More:
Not invited to the inaugural luncheon? We've got the menu
Inauguration playlist: Jam to Beyonce, Kelly Clarkson and more
How do you throw an inauguration for 800,000 guests? Practice, practice, practice