What does it mean to play like a girl? If you ask President Barack Obama, it means you're a "badass."
The commander in chief cracked up the crowd with the unexpected remark Tuesday at the White House, where the U.S. women's soccer team was being honored for winning the World Cup in July.
"This team taught all America's children that 'playing like a girl' means you're a badass," Obama said.
When the laughter and applause died down, he added: "Perhaps I shouldn't have used that phrase."
RELATED: U-S-A! See World Cup champion women's soccer team honored in historic parade
Obama continued to praise the players during the lighthearted East Room ceremony, saying Americans "couldn't be prouder."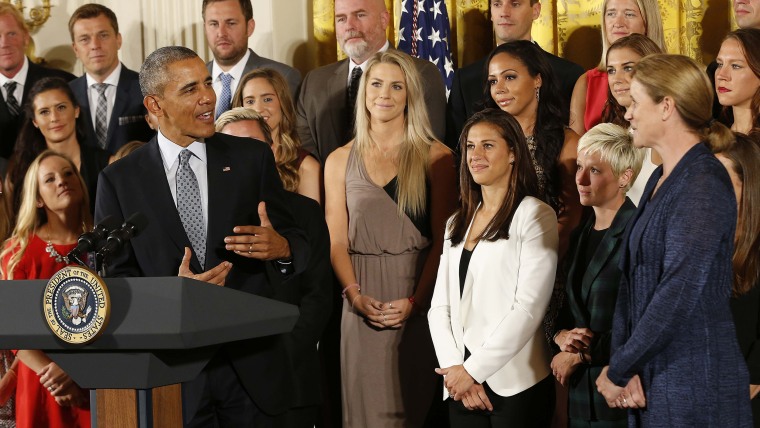 "Playing like a girl means being the best," he said. "It means drawing the largest TV audience for a soccer match, men or women's, in American history. It means wearing our nation's crest on your jersey, taking yourself and your country to the top of the world.
"That's what American women do, that's what American girls do. That's why we celebrate this team," he said.
Obama also urged the players to "go bring home the gold in Rio," where the team will compete in the 2016 Summer Olympics.
Meanwhile, the "badass" comment proved to be a made-for-social media moment: