The biggest concern most of us have when shaking hands is whether or not to use sanitizer afterward — especially during cold and flu season. But then again, most of us aren't the president of the United States.
Wherever President Obama goes, crowds are eager to reach out and touch him. He's become a handshaking pro who takes precautions — like slyly slipping off his wedding band before extending his hand to an excited group of strangers.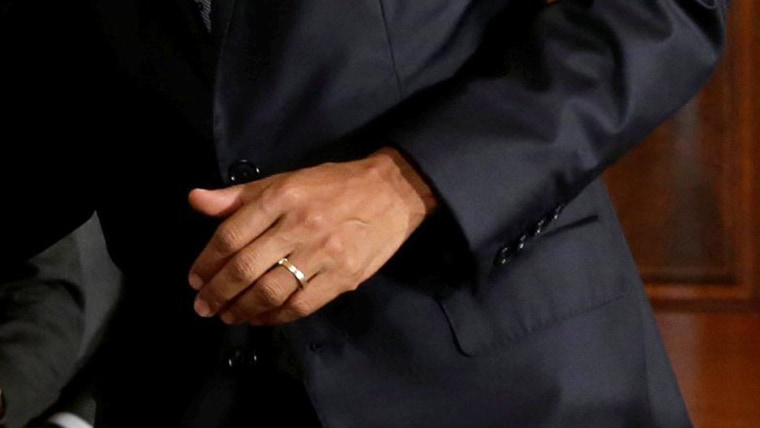 When the president greeted those gathered at an airport in Greensboro, North Carolina, Tuesday, cameras caught him taking off his gold ring and putting it in his pocket just seconds before the handshakes began.
RELATED: 'That smile': See FLOTUS' adorable birthday message to President Obama
But why take it off at all? Our TODAY anchors pondered all the possible reasons.
"You know what it might be?" Hoda mused. "When someone squeezes (his hand), it hurts. Maybe it's a pain problem."
Savannah suspected it had more do with a fear that the band "will slip off."
"Maybe he landed in Vegas, and those were all magicians he was shaking hands with," Carson suggested.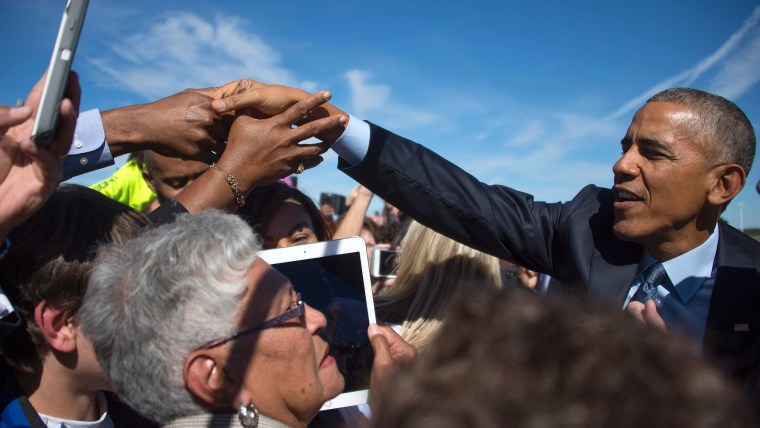 RELATED: Watch Michelle Obama's spot-on impression of President Obama
Whatever the reason, this isn't the first time the commander in chief has done it.
Obama has been spotted slipping off his ring a few times over the years, but it's an action he does so seamlessly, it rarely gains attention.
Follow Ree Hines on Twitter.