We're confident a lot of important negotiations take place in the Oval Office, but honestly: Is there anything more pressing than tummy time?
President Barack Obama recently took a break from leading the free world to hang on the floor with little Ella Harper Rhodes, his national security adviser's daughter.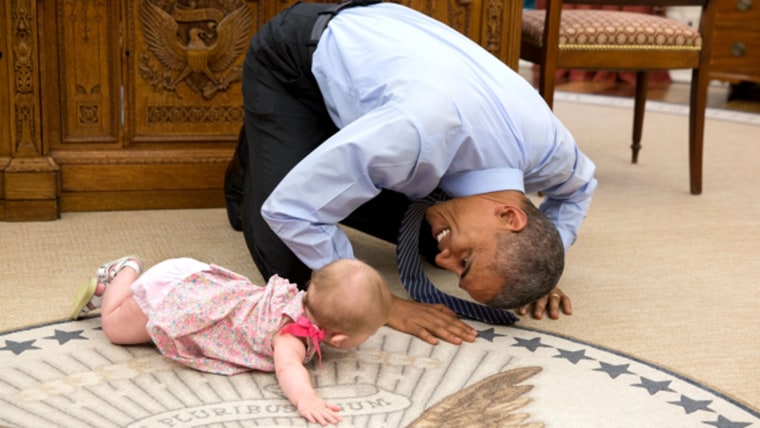 And while nothing compares to her adorably chubby thighs, Ella's not the first wee one to be welcomed into the White House — though she may be the best behaved.
Two-year-old Claudia had a full-on meltdown just weeks ago in the president's office during Passover. Luckily her uncle, New York Times columnist Benjamin Moser, captured it (and Obama's wonderful reaction) on camera.
And shall we never forget our favorite: last year's face-planter.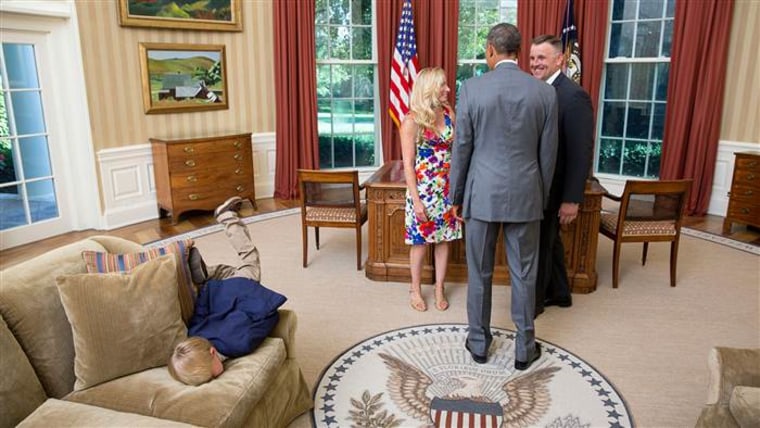 Or the little girl who just wanted to show off her newfound walking skills.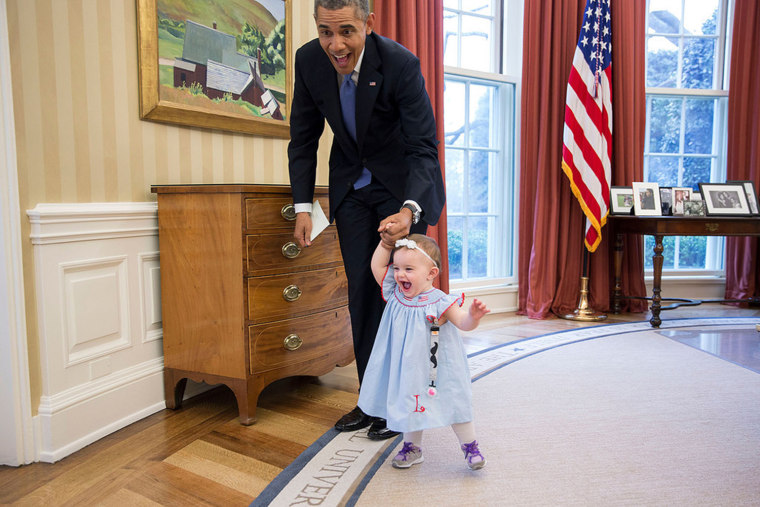 We salute you — and your appreciation for adorableness — Mr. President.