On his final day in the White House, President Barack Obama issued a heartfelt letter to America, saying his eight years in office "made me a better man."
In a letter posted on Medium a day before the inauguration of Donald Trump, Obama wrote that Americans "have been the source of goodness, resilience, and hope from which I've pulled strength."
His letter follows a video posted a day earlier by first lady Michelle Obama showing her taking one last walk through the White House. The family will be renting a nine-bedroom home about 2 miles north of the White House after leaving 1600 Pennsylvania Ave.
RELATED: In final press conference, President Obama praises daughters who 'enchant' him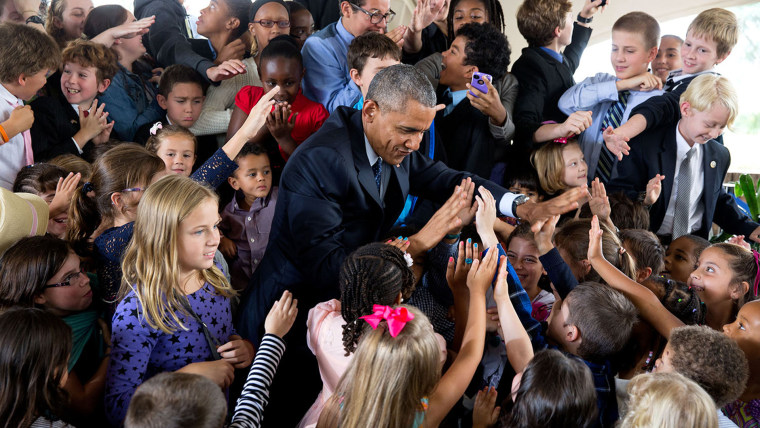 Obama's letter culminates two weeks of farewell activities by the first family, including Michelle Obama surprising some of her biggest fans with Jimmy Fallon on "The Tonight Show," and daughters Malia and Sasha receiving a touching letter from sisters Jenna Bush Hager and Barbara Bush offering advice on life beyond the White House.
RELATED: First lady Michelle Obama shares video of 'one last walk' through White House
In his letter, Obama cited everything from the recovery of wounded veterans to the generosity of children as inspirations during his tenure.
"I've seen you, the American people, in all your decency, determination, good humor, and kindness,'' he wrote. "And in your daily acts of citizenship, I've seen our future unfolding."
RELATED: Michelle Obama responds to president's farewell address with sweet throwback photo
Echoing sentiments from his farewell address on Jan. 10, he also encouraged all citizens, regardless of party affiliation, toward service for our country.
"And when the arc of progress seems slow, remember: America is not the project of any one person,'' he wrote. "The single most powerful word in our democracy is the word 'We.' 'We the People.' 'We shall overcome.'
"Yes, we can."
Follow TODAY.com writer Scott Stump on Twitter.