President Barack Obama took a seat beside Jay Leno on "The Tonight Show" Tuesday where he let loose, cracking a few jokes and showing off his comedic chops.
After all, Obama — dubbed by some as the "pop culture president" — has made something of a habit of getting silly on TV, slow-jamming the news on "Late Night with Jimmy Fallon," showing off his dance moves on "Ellen," joking on "The Daily Show with Jon Stewart" and "The Late Show with David Letterman," and discussing his relationship with the first lady on "The View," to name just a few of his many appearances. This was his fourth time on "The Tonight Show" while in office.
Obama on Leno: We won't be terrorized by al Qaeda threats

Obama continues a tradition that got its start in the late 1950s, but the president has taken it further than any of his predecessors, even Bill Clinton, who famously paved the way for oddball antics with his 1992 saxophone-playing appearance on "The Arsenio Hall Show."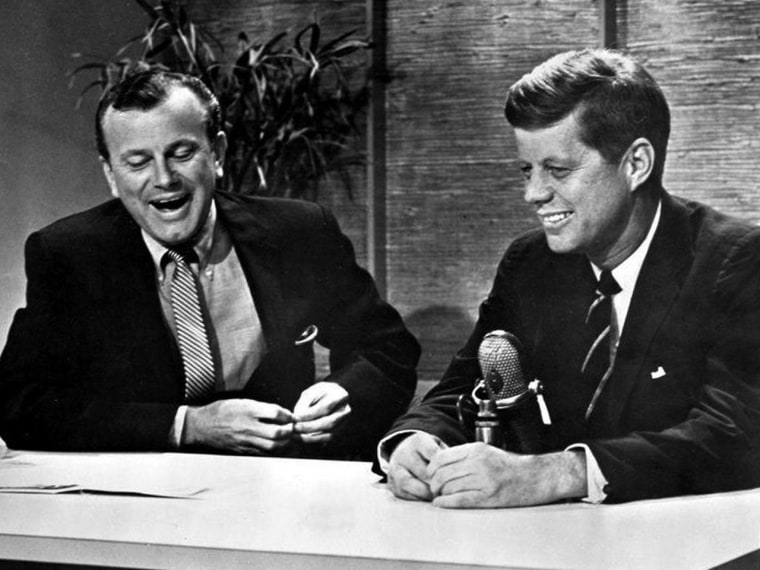 In previous decades, presidential candidates made sporadic stops on late-night TV while campaigning. John F. Kennedy made amusing chitchat and answered audience questions about communism on "The Tonight Show with Jack Paar" in 1959, while in 1968, Richard Nixon made a 5-second cameo on NBC's "Rowan & Martin's Laugh-In," deadpanning the show's catchphrase, "sock it to me," in an almost incredulous manner. 
"Nixon's people made an attempt to humanize him by putting him on the most popular show at that time," said John W. Matviko, editor of "The American President in Pop Culture." "The public reaction was pretty good; some said it lowered the dignity of a candidate for president — but most thought it humanized him. It was something Nixon needed at that point."

Ronald Reagan, no stranger to the screen, showed off his comedic side in a sketch on "The Sonny & Cher Comedy Hour" when he was governor of California, and later on "The Tonight Show with Johnny Carson" in 1975.
But the watershed late-night TV moment was then -Gov. Bill Clinton's June 1992 appearance on "Arsenio Hall," which featured him rocking sunglasses and playing Elvis' "Heartbreak Hotel" on the saxophone. Down in the polls and with his presidential campaign running out of money, Clinton needed to do something drastic to revamp his image, and came on the show in a bid to get Americans to see how personable he was and to snag an extended period of time to talk issues.

"We know that moments of passion, personal reflection, and humor do more for us than any six-second sound bite on the network news or for that matter any thirty-second television spot," Mandy Grunwald, who served as Clinton's media adviser and devised his "pop culture strategy," wrote in an April 1992 memo to staff. "In tandem with our high-road, serious speech effort, we ought to design a parallel track of pop-culture national and local media efforts."
The appearance was heavily criticized by Republicans, including George Bush Sr.'s press secretary Terry Clarke, who said Clinton "looked like a sad John Belushi wannabe" and by the likes of Barbara Walters, who famously called it "undignified."
But that performance, as well as unprecedented appearances on MTV and "Larry King Live," was crucial to turning things around for Clinton — and changed the way presidential candidates appeal to the public.
"It was an extraordinary three-week period that we didn't even appreciate at the time," Eli Segal, Clinton's chief of staff, told the Philadelphia Inquirer on Election Day 1992. "It set the context for the next four months."
In the following years, it became important for candidates to show their softer side. George W. Bush recited the "The Top 10 Changes I'll Make in the White House" on Letterman while campaigning in 2000, joking about a mechanical bull and Dick Cheney as a deejay. Hillary Clinton, who Grunwald also advised, made a cameo on "Saturday Night Live" with impersonator Amy Poehler while campaigning for president in 2008, and later that year, vice presidential candidate Sarah Palin did the same.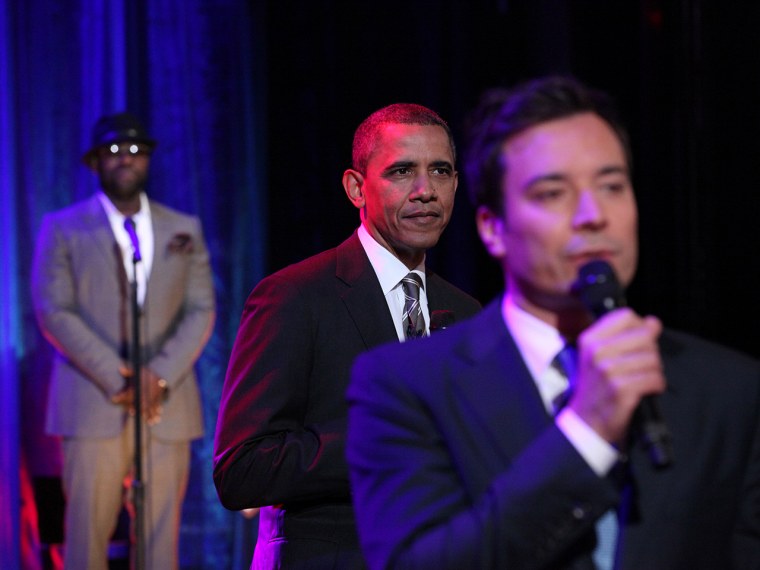 While Obama was criticized for slow-jamming the news with Jimmy Fallon — he was accused by "Fox & Friends" host Gretchen Carlson of "lowering the status of the office" — and for making the rounds on such shows so often, it's an easy way to get across his talking points
"At this point, it's a clear strategy. Obama has made a clear effort to be part of the things people like to do," said Matviko. "Testing the boundaries helps his popularity, helps him be seen as someone likeable, someone you could have a beer with."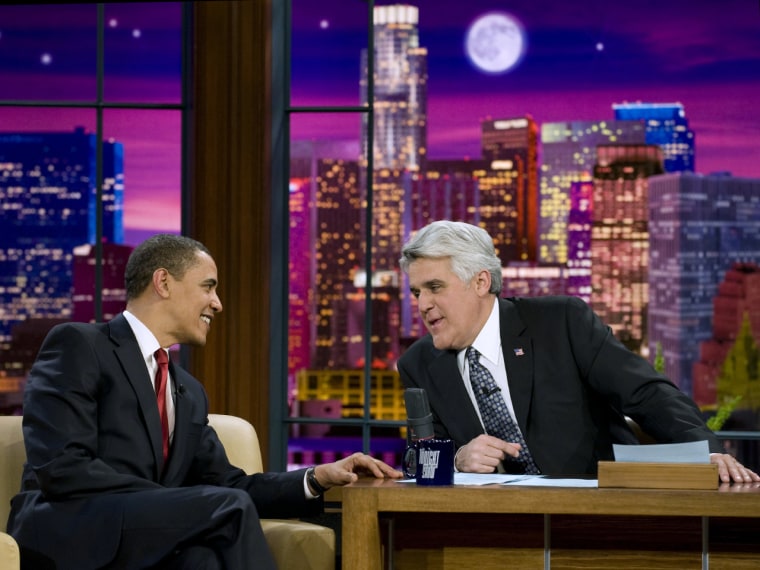 The medium really is the message. As a 2012 Pew Research poll found, 15 percent of people 18-29 use late-night comedy shows as a source of news, so while Obama's soulful news slow-jam caught some heat, it also went viral, and with it, his message about student loan interest rates.

"It comes down to what the media covers in terms of candidates and presidents," said Matviko, also a retired communications professor at West Liberty University in West Virginia. "It's a lot easier to do the pop culture thing than cover a speech on the budget crisis and interest rates. And for many of my students, they weren't interested in the policy — but they tune-in for the pop culture."