As the country mourns the death of President George H.W. Bush, the United States' 41st president, new reports give intimate glimpse into the president's final days — including the former president's bond with his son, President George W. Bush.
President Bush died peacefully at his Houston home, surrounded by friend and loved ones. According to the New York Times, shortly before the elder Bush's passing, President George W. Bush called his dad on speaker phone, hoping to share a few last words.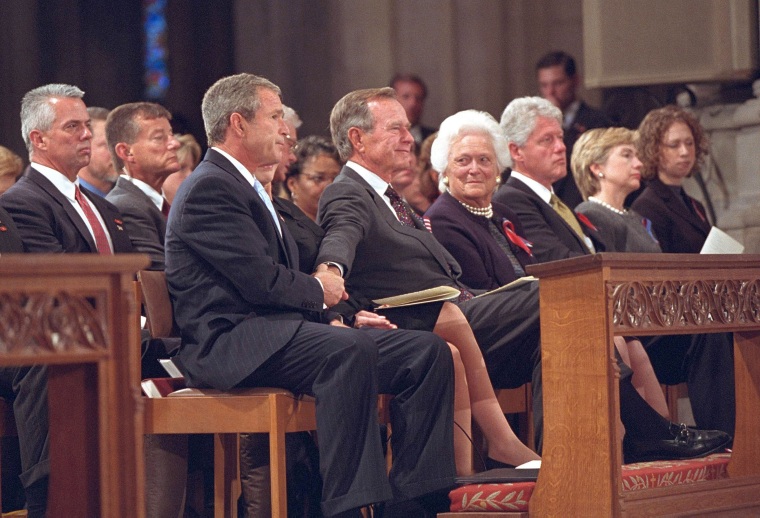 The son told his father he loved him and that he was a "wonderful dad," and the 41st president was able to return the gesture, telling his son, "I love you, too." He passed away shortly after.
The last words were emblematic of a father-son relationship that has always been full of love and guidance.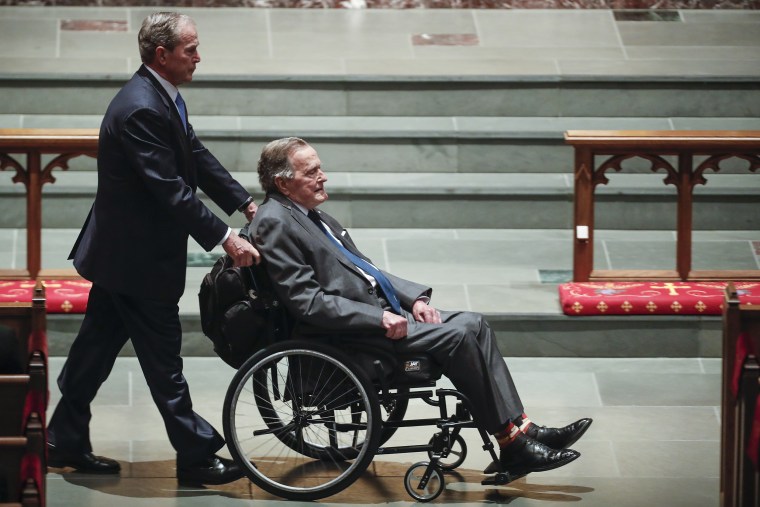 "First and foremost, he was a great father," George W. Bush told his daughter, TODAY correspondent Jenna Bush Hager.
"Gampy," as Bush Hager lovingly referred to her grandfather, told his kids that he wanted "all the best" for them. "I wanted them to accomplish stuff, and sure enough, they have," he said
The father-son bond between the two was solidified by their shared political experience, especially dealing with criticism. "When it's your own son, it's hard to take," Bush, Sr., said. Bush's sage wisdom and support have even transcended party lines, as he developed friendships with notable Democrats over the years, like President Bill Clinton, who Bush viewed a son.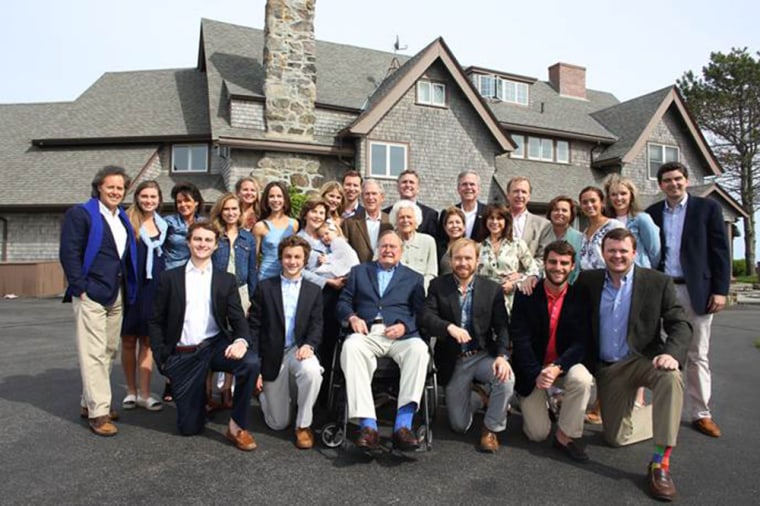 At the end of the day though, Bush, Sr., will be remembered by his family as a loving father and grandfather, and in the eyes of his eldest son, something more: "Who was the most influential president? There's no contest: George H.W. Bush."