The Ice Bucket Challenge just got the presidential treatment. 
President George W. Bush accepted the challenge — with a little help from former first lady Laura Bush — after he was called out by a number of people, including his daughter, TODAY's Jenna Bush Hager.
WATCH: Jenna Bush Hager challenges her dad and mom to the Ice Bucket Challenge
So who did the former president challenge? A fellow commander in chief, of course.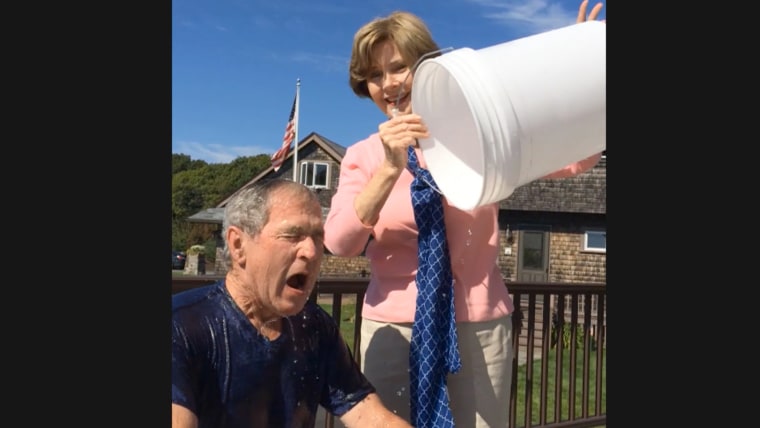 The challenge has been a trending topic across social media for weeks, and as a result, has raised nearly $22.9 million for ALS in the last three weeks alone. 
Have you done the Ice Bucket Challenge? Tell us about it on our Facebook page.