President Barack Obama is hitting the trail again, but this time, it's got nothing to do with a campaign.
NBC and Electus announced on Monday that the president will appear on survival expert Bear Grylls' "Running Wild" later this year, in a special episode that will feature the pair trekking in Alaska.
MORE: Tamron eats cooked squirrel on 'Running Wild With Bear Grylls'
Obama and Grylls will pair up to highlight and observe climate change on the wilderness of America's 49th state, and the president will become the first U.S. commander-in-chief to receive a crash course in survival techniques from Grylls.
While filming the episode, Obama took a selfie with Grylls, which he shared on his Instagram Wednesday morning, writing, "Glad this was the only Bear I met in the park," followed by a simple -BO.
"Running Wild" is in its second season and often features A-list stars — such as Kate Winslet and Channing Tatum — and other popular personalities — such as our very own Tamron Hall — as guests, taking them into the wild and testing their mettle against nature.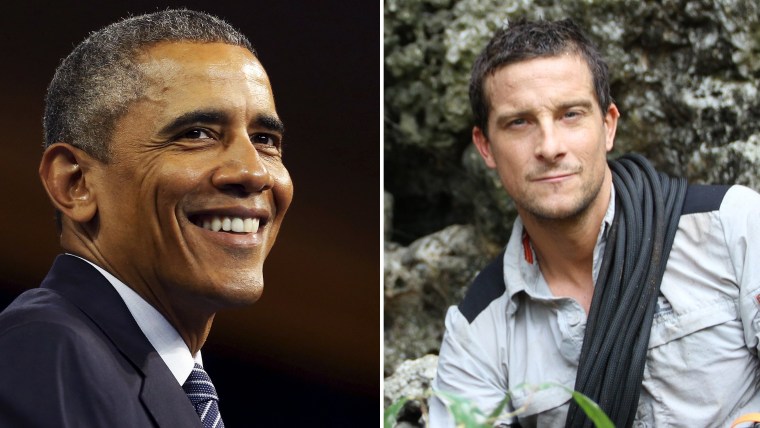 MORE: Kate Hudson reveals downside of eating ants while 'Running Wild with Bear Grylls'
Obama has been recently promoting his interests around the entertainment world. In July he visited a federal prison as part of a Vice documentary that will air in September.
And this isn't the first time he's addressed issues in Alaska. On Sunday the Department of the Interior announced that Mt. McKinley, the highest peak in North America, will now be called by the name used by the indigenous Athabascan people, Denali.
President Obama's episode of "Running Wild With Bear Grylls" will air later this year on NBC.