Busy Philipps is a working mama-to-be, which means her ballooning belly wasn't going to sideline her from Sunday's SAG Awards. Or from rocking a stylish dress.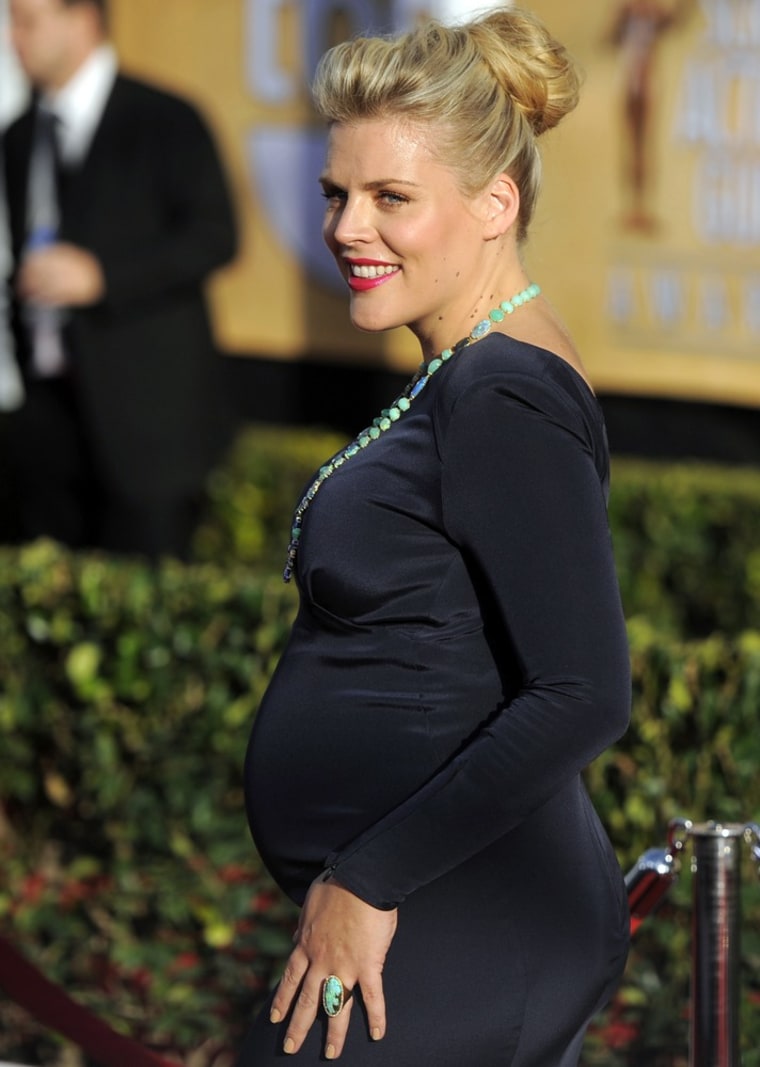 "It was hard to decide which way to go. Do you hide the bump, do you show it off?" the "Cougar Town" actress revealed about her Gabriella Candela gown. "I went with show it off! I embraced it!"
Busy, who told our very own Giuliana Rancic that she's been craving sandwiches, also discussed announcing her pregnancy on Twitter, joking, "I didn't want people to think I was just getting chubby. I was excited to share the news!"
Busy Philipps says her second pregnancy is "very different" from her first!
But while Busy is still hard at work, the impending addition to her family has limited her ability to party, like on a recent New Years trip to Mexico with bestie gal pal Michelle Williams, her husband and Michelle's beau Jason Segel.
"My husband was the worst! He was the one with Michelle and they were at the bar constantly," Busy laughed about having to sit out tequila shots. "Jason and I were like, 'All right, guys, we're just going to have a soda.' It was really funny. My husband and Michelle were really drinking for ... two."
There will be plenty of time for toasting once the baby arrives ... in June!
Check out all the stars as they arrive at the 2013 SAG Awards!
Take a look at Hollywood's biggest stars showing off their designer gowns and tuxes on the red carpet.
Related content: