In the wake of Friday's deadly terror attacks in Paris, a simple and powerful image from artist Jean Julien has emerged as a symbol of support for the people of France.
Julien, a London-based graphic artist, tweeted an image of the peace sign with the Eiffel Tower in the center with the simple message of "Peace for Paris" in the aftermath of coordinated attacks that resulted in at least 127 deaths and more than 200 wounded.
The image quickly went viral as celebrities and others used it to express their support and condolences for the people of Paris.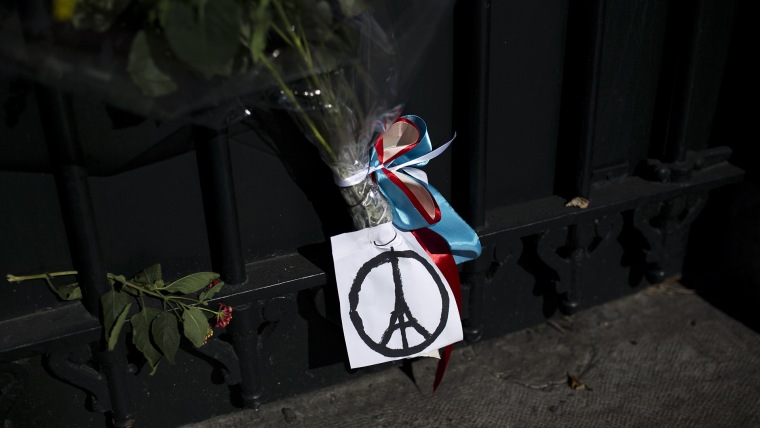 RELATED: 'It was a bloodbath': Survivor inside Bataclan theater describes Paris attack
Follow TODAY.com writer Scott Stump on Twitter.