As Pope Francis has dazzled huge crowds in his visit to America this week, his translator and unofficial "wingman" has gained plenty of fans of his own.
Monsignor Mark Miles has served as the pope's official translator, helping him spread his message during a six-day trip to Washington, D.C., Philadelphia and New York City. Dubbed the "mini pope" by some, Miles has been right there with Pope Francis as he greeted the faithful in the capitol and paid a visit to the White House and Congress. Miles, 48, was born in Gibraltar and speaks with a crisp British accent that has quickly endeared him to the pope's English-speaking followers.
"Whether he likes it or not, he is becoming a global celebrity along with the pope,'' Washington Post national correspondent Mary Jordan told NBC special correspondent Maria Shriver on TODAY Thursday. "It's just fascinating that this man who is always one step behind the pope is getting so much attention."
Read more: Cardinal Dolan: Pope Francis' comments on abuse scandal emphasized 'vigilance'
Miles also has the tricky task of helping the pope get his message across in front of large crowds and small personal encounters while trying to avoid taking any spotlight himself.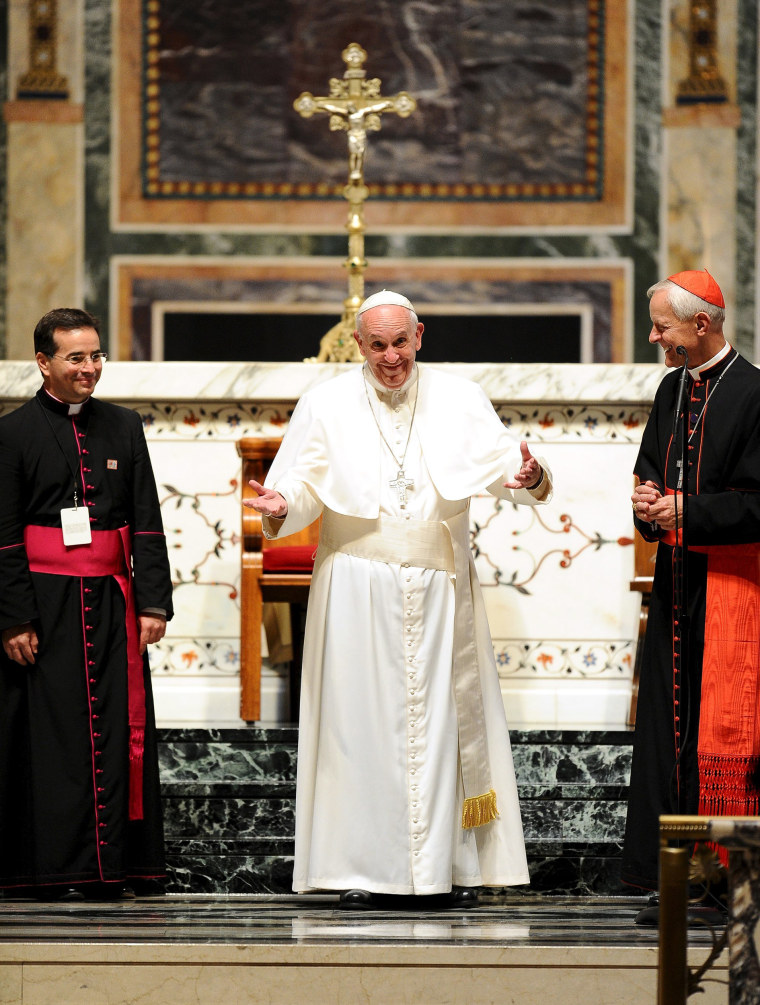 "(Pope Francis) needs someone that can be unobtrusive or doesn't interfere with that encounter that means so much to him, so Monsignor has a very delicate task I think that he seems to be doing marvelously,'' Kathleen Sprows Cummings, the director of the Cushwa Center for the Study of American Catholicism at the University of Notre Dame said.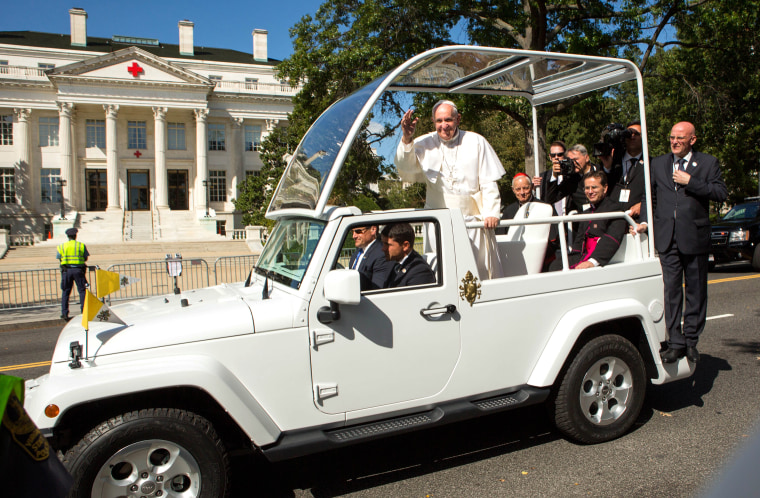 Of the 18 scheduled speaking events during his six-day trip, Pope Francis is only expected to speak English at four of them, so Miles will be getting plenty of face time as he translates the public messages. The pope, who is from Argentina, is fluent in Spanish and Italian but does not speak publicly in English frequently.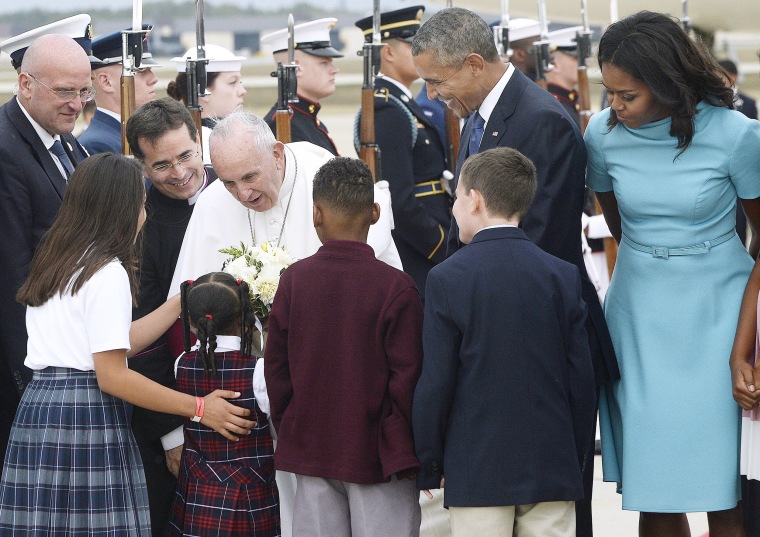 "I am sure Pope Francis picked him because they have similar personalities," Jordan said. "When you are translating, you don't want to just say the words. You want to say how you said it, with enthusiasm."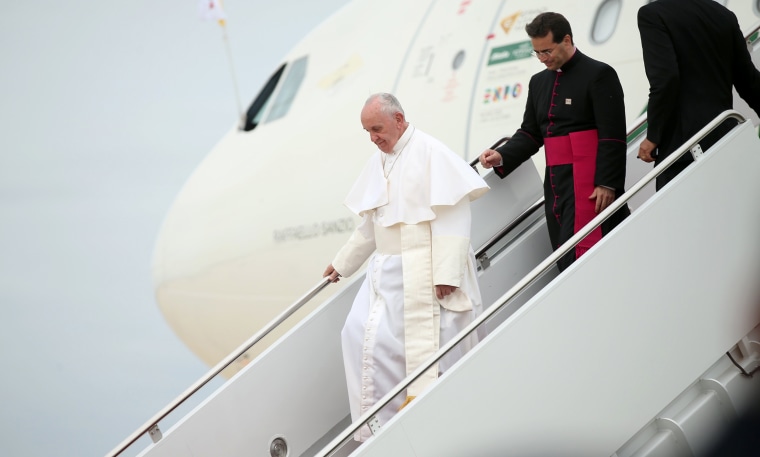 Miles traveled with the pope to the Philippines in the wake of a deadly typhoon in January, with his sensitivity shining through as he translated the pope's emotions as much as his words.
While Miles happily translates the pope's message, he prefers to not speak much about himself.
"I'm a pretty boring customer,'' he told The New York Times after politely declining an interview.
Follow TODAY.com writer Scott Stump on Twitter.