Pope Francis was named the world's greatest leader by Fortune magazine, topping a diverse list released Thursday.
Fortune's first list of the World's 50 Greatest Leaders includes a Hollywood actress, a baseball superstar, a teenage education advocate and the president of a small California college. It also includes a former American president, but the current one failed to make the cut.
Former President Bill Clinton ranks No. 5 on the list, selected for being a "relentless and forceful advocate" in numerous causes, but noticeably absent is one of his successors and the current leader of the free world.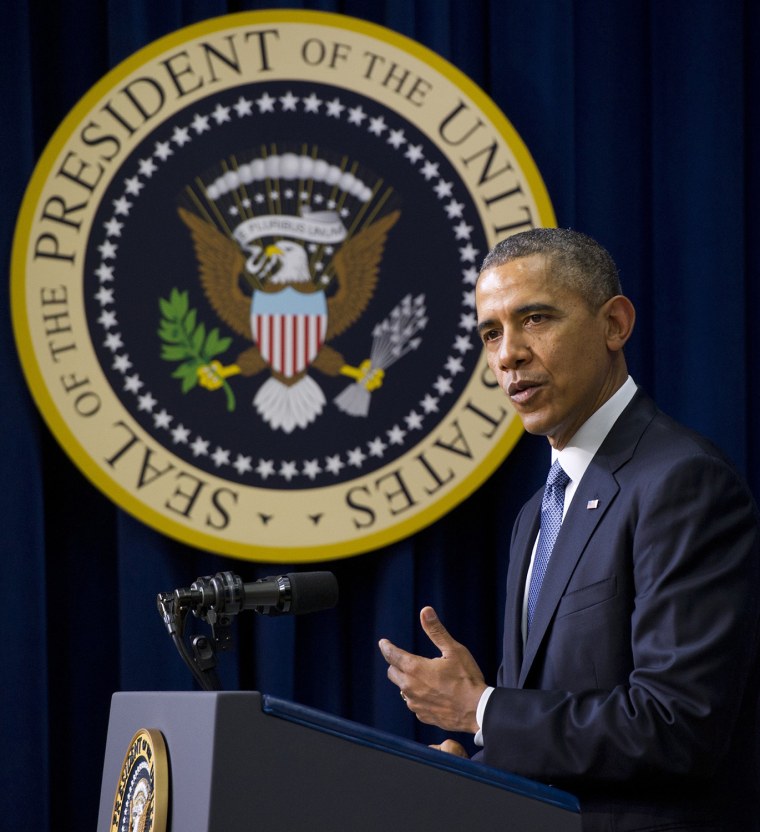 "President Obama wasn't excluded from Fortune's World's 50 Greatest Leaders list," Fortune said in a statement. "He simply didn't make this year's list of 50 outstanding individuals who have demonstrated rare leadership, leadership in multiple areas or who have demonstrated a long history of leading."
The White House did not respond to an NBC request for comment.
Pope Francis ranked first among the world leaders for an attitude that has drawn more attention and admiration in just one year than any of his predecessors have over several decades.
Francis, who just celebrated his first anniversary as pontiff, has helped clean up the money-scandal that plagued the Vatican bank and has begun to address the church's child sexual abuse scandal. He also has "set a striking new tone through his personal example of modesty and inclusiveness — this is what a great leader does," the magazine said about the Pontiff, who just months earlier was named Time's "Person of the Year."
Fortune said it was difficult to winnow down its list to just 50 "men and women, young and old, who are leading the way people want to be led. Crave to be led." The list also includes: Angelina Jolie (No. 21) and Bono (No. 8) for their humanitarian efforts; New York Yankee Derek Jeter (No. 11), captain of arguably America's most iconic sports franchise; and Maria Klawe (No. 17), the Harvey Mudd College president leading the charge to bring more women into science and technology careers.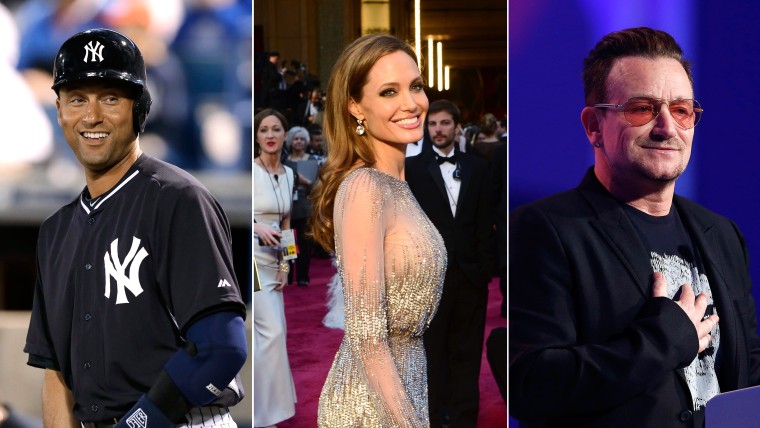 Leaders on the list range from corporate — like Gail Kelly, the chief executive of one of Australia's largest banks, Westpac — to inspirational, such as 16-year-old Pakistani Malala Yousafzai (No. 34), who was shot in the head by a Taliban gunman for her outspoken defense in a female's right to education.

"We have drawn a distinction between leaders and people who are admirable and powerful but who are not transformative leaders," the magazine said. "Simply running a large organization or serving in an influential role does not meet the threshold to be on this list."
All candidates had to be currently active, so retirees or recently deceased leader such as Nelson Mandela were not considered. 
1. Pope Francis, pontiff, Catholic Church

2. Angela Merkel, chancellor, Germany
3. Alan Mulally, CEO, Ford Motor Co.
4. Warren Buffett, CEO, Berkshire Hathaway
5. Former President Bill Clinton, founder, The Clinton Foundation
6. Aung San Suu Kyi, chair, National League for Democracy
7. Gen. Joe Dunford, Commander, U.S. Forces, Afghanistan
8. Bono, lead singer, U2
9. Dalai Lama, spiritual leader of the Tibetan people
10. Jeff Bezos, CEO, Amazon.com
The full list of Fortune's "World's 50 Greatest Leaders" can be found at Fortune.com/BestLeaders. 

Follow TODAY.com writer Eun Kyung Kim on Google+ or on Twitter.