Pope Francis showed you're never too old to have a pizza party on your birthday.
He celebrated turning 81 on Sunday by blowing out a single candle on a 13-foot-long rectangular pizza surrounded by a group of children at Paul VI hall at the Vatican.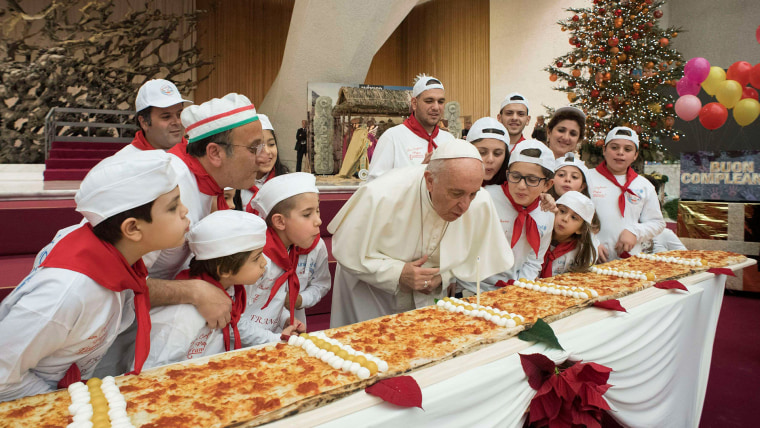 Francis urged the children, who were from the Vatican's pediatric clinic, to "eat all four meters" of the pizza because it will help them grow, according to The Associated Press.
Following the pizza party, thousands of children gathered in St. Peter's Square to wish him a happy birthday.
His decision to skip the birthday cake and have a pizza party instead had the internet fully supporting the move.
It's no surprise Francis wanted the kids to handle finishing all those carbs. Italian doctors advised him to cut down on his pasta consumption after he gained weight early in his tenure.
But hey, a little cheat meal of pizza on your birthday never hurt anyone.
Follow TODAY.com writer Scott Stump on Twitter.