On a small, well-kept farm tucked away in northern New Jersey, horses are saddled up and ready to serve as four-legged therapists to kids with special needs, from cerebral palsy to autism.
The horses are part of a program called Pony Power, founded by Dana Spett 14 years ago.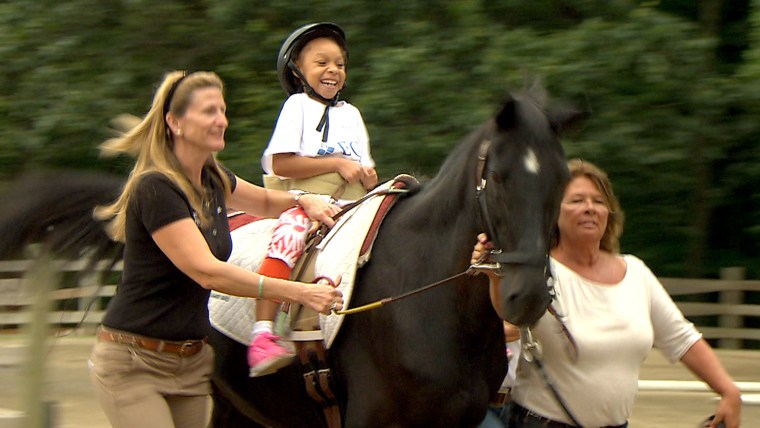 "On a daily basis, I'm inspired and in awe of the healing quality of a horse," Dana told TODAY's Willie Geist.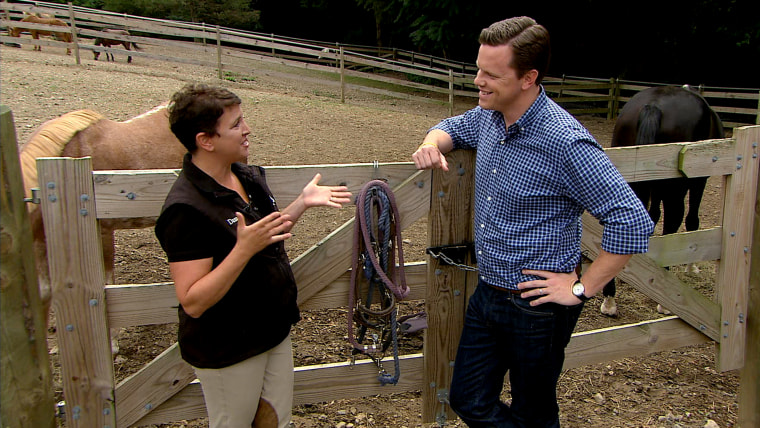 She's a lifelong rider with a master's degree in social work. She first discovered what a horse can do for a child when her own daughter, Sydney, was diagnosed with a sensory processing disorder.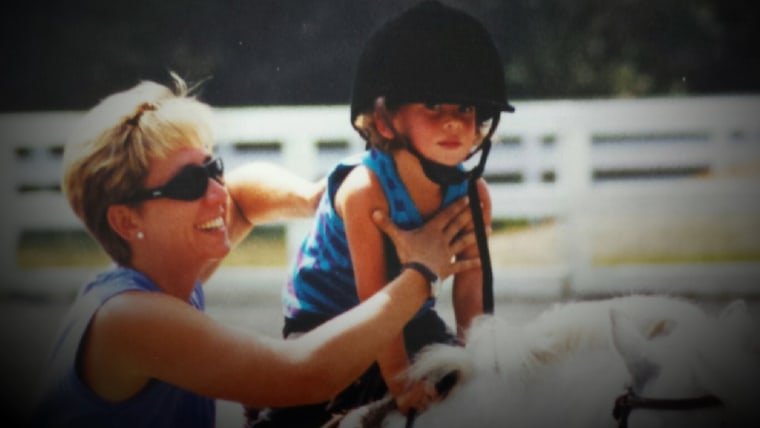 "When you're sitting on the back of the horse and the horse starts moving, the moving of the horse is exactly the same as human gait," Dana said. "It's a sensory input that a machine can't do."

Sydney improved, and Dana decided what was good for her daughter might be good for others.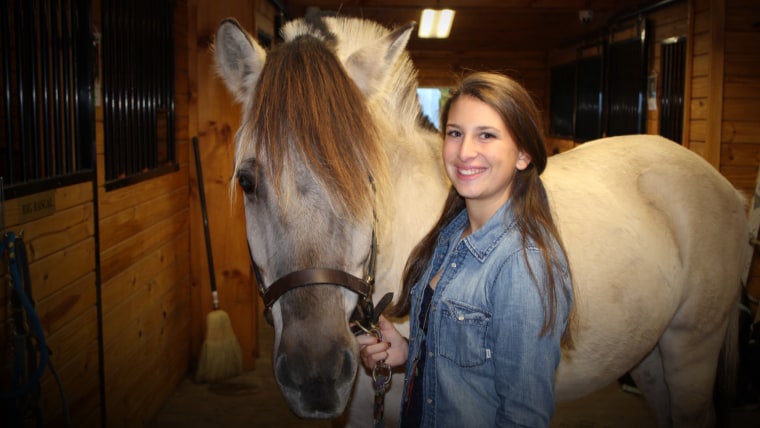 Dana and her husband started off with one horse that was donated and helped a few kids. The program grew, and now they own a farm that services 150 clients a week.

"I needed to see it to believe," said Karina, whose young daughter Anabelle spends time at Pony Power. "When I first saw her riding, I could see a difference!"
WATCH the segment: Nonprofit uses horses for a range of therapies