Since moving to Gainesville, Florida, to attend the University of Florida in August 2014, Ashley Alderman hasn't stopped talking about how badly she wants to paint something on the 34th Street Wall.
Officer Christian Hickey, who grew up in Gainesville, had never painted it before, nor did he have the urge to — until now.
He knew he wanted to propose to Alderman, 25, whom he met in North Carolina in September 2013, on Valentine's Day, but didn't know exactly how to pop the question.
"I was doing a lot of thinking while on patrol duty one day a few months ago, when I passed the wall," Hickey told TODAY.com. "That's when it hit me."
RELATED: Love is in the air on TODAY! Relive 5 surprise proposals on the plaza
With his lieutenant's blessing and the help of several co-workers, he got to the wall early Sunday morning to spray-paint the words "Ashley will you marry me?" and leaving a space for her response.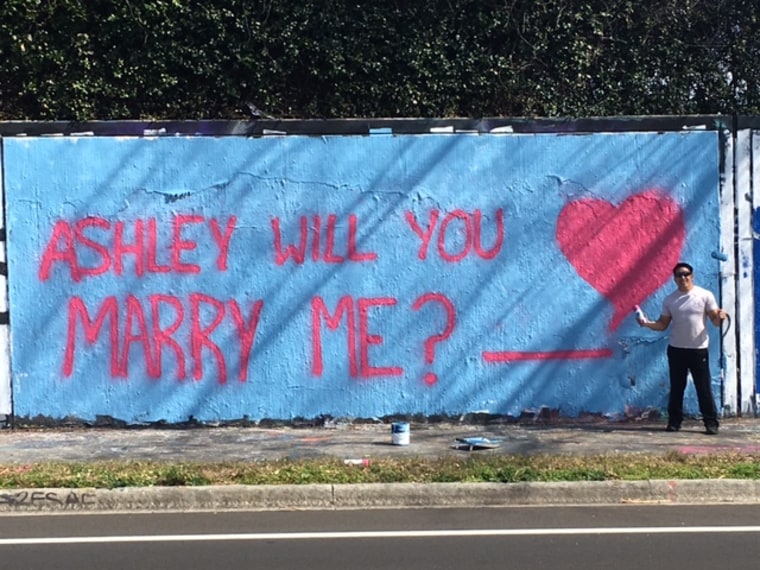 The 34-year-old then went back to the police department for a morning meeting, and, because it was Valentine's Day, he brought along Alderman, who also enjoys accompanying him on rides once a month.
About 10 officers bolted to the wall immediately following the meeting, while Hickey and Alderman slowly made their way there.
RELATED: 5-year-old boy battling leukemia proposes to his favorite nurse
"I thought it was strange when he made a detour off his usual route, but when he said that someone painted something bad on the wall, I believed him," Alderman told TODAY.com.
When they pulled up, there were seven cop cars blocking off Hickey's portion of the wall. He then started talking about the activities they like doing together, like hunting and fishing, and how she helped him bring Christ back into his life by going to church.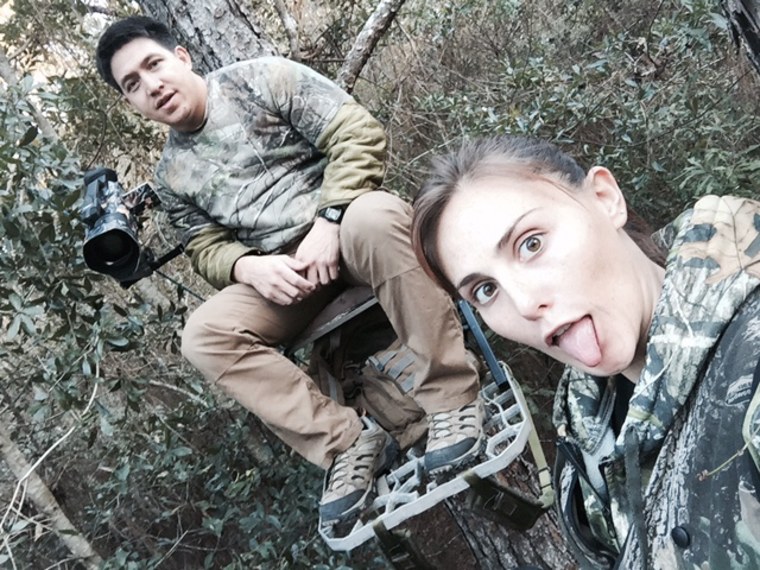 After he got down on one knee to propose, she finally got a chance to paint the wall. Of course, she wrote "yes," and they've been enjoying driving by the wall all week to see their declaration of love on display, big and bright.
"It's only a matter of time before they put graffiti over it, but it was such a special day that I'll never forget," Alderman said. "The proposal was bigger than anything I could've ever imagined it would be."