When Koeberle Bull awoke recently to a chilling Facebook message from a stranger who called her a "wanna be" black woman and wished death on her three biracial children, she knew she had to act immediately.
The New Jersey mom contacted police and told them about the message she received from someone three states away.
"He basically used the N-word a lot. He hoped that my children would hang. Something in the back of my mind was like, 'Do not let this go,'" she told NBC's Nightly News.
Authorities said Bull's phone call tipped off police to a related investigation — and ultimately may have prevented a school shooting.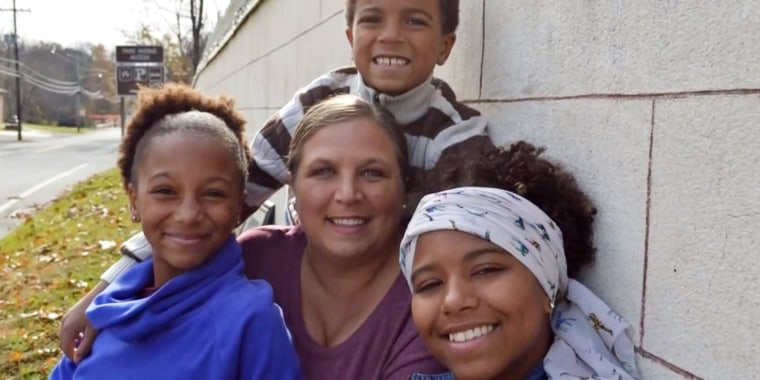 Dylan Jarrell, the 20-year-old man who sent Bull the disturbing Facebook message, was arrested last week by Kentucky police. He was apprehended while backing out of his driveway and armed with a gun, a Kevlar vest and more than 200 rounds of ammunition. Police said he also had "detailed plan of attack" to carry out shootings in two Kentucky school districts.
Kentucky police said an examination of Jarrell's Internet browsing history turned up searches on how to successfully conduct a school shooting. They also said the FBI questioned the suspect in May about threats to a Tennessee school.
Jarrell has pleaded not guilty to charges of making terroristic threats and harassing communications.
"There's no doubt in my mind that as a result of this investigation we saved lives. This young man had it in his mind to go to schools and create havoc," Kentucky State Police Commissioner Rick Sanders said at a news conference. "He had the tools necessary, the intent necessary, and the only thing that stood between him and evil is law enforcement."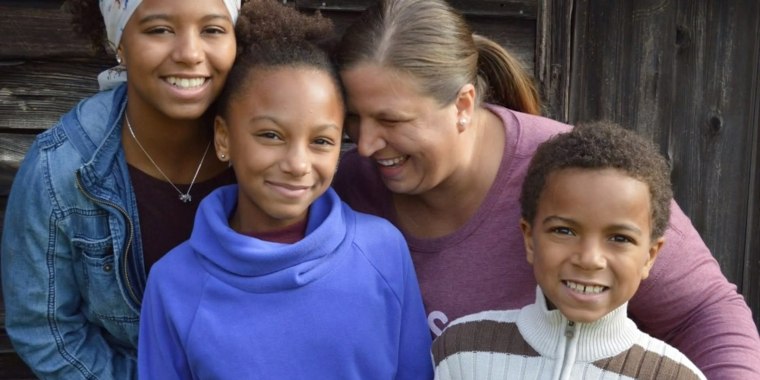 Bull, who is white, does not know Jarrell or how he found her on Facebook, the platform he used to send his threat and racist rant.
"I hope your black children gets hung for you being so stupid," he wrote in the note. "They have all the same rights we have now a days so please you and your monkey children go die."
Bull's husband, who died in 2012, was black, she told The Washington Post.
She told NBC News that she felt compelled to call authorities immediately after reading the note.
"It was that mama bear instinct," she said.
Her Facebook feed is now being filled with different kinds of messages, including praise for her role in saving the lives of countless children.