/ Source: TODAY contributor
The stick-skinny, celery-and-cigarettes crowd of female models will likely never go out of fashion — but now their more substantial sisterhood is giving them a run for their money.
Glamour magazine fired the first shot last year when it featured a photo of plus-size model Lizzie Miller flashing a broad smile while letting her belly show. Now V magazine has upped the ante with the release of its "Size" issue this week — featuring models whose dress sizes hit double digits sporting skimpy bathing suits, hip-hugging jeans and, in some cases, nothing at all.
"I loved the opportunity to show that you can be beautiful and sexy outside the narrow interpretations that normally define us," said photographer Solve Sundsbo, who snapped the models for V.
Big and small
V magazine is known for pushing the envelope on fashion journalism; it famously pictured pop star Lady Gaga topless in a photo spread last year. And now it has moved the debate of size-equals-beauty even more to the forefront with two competing covers of its new issue. One cover features 250-pound "Precious" film star Gabourey Sidibe, while the other cover features 100-pound, size-0 actress Dakota Fanning.
In addition, the current issue features a pictorial of traditionally svelte model Jacquelyn Jablonski posing in exactly the same fashions as plus-size model Crystal Renn.
Renn, of course, has become an icon to bigger women everywhere. The curvy size-12 model recounted her tale of trying to fit in with the size-0 modeling crowd in her memoir "Hungry," released last year.
And while V seemingly sets up big-versus-small as some kind of competition, Renn has said she's not out to topple the thin models from their traditional throne of dominance in the fashion industry.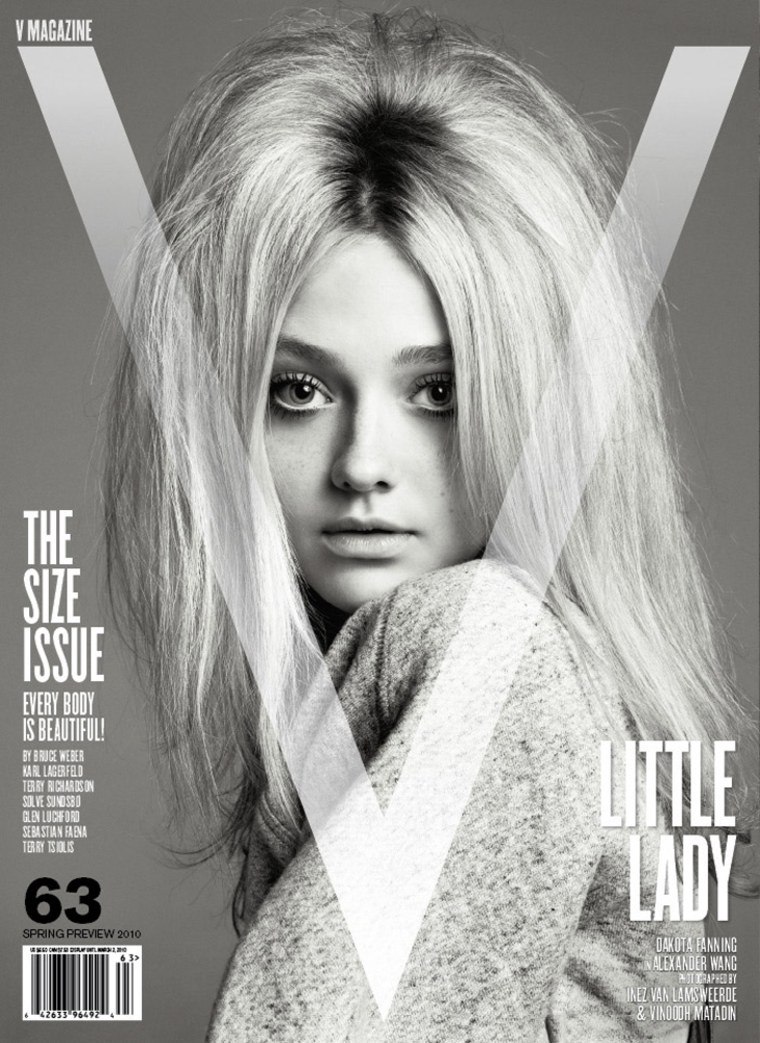 "I'd like to see everyone take on the attitude that there are women of all different shapes and sizes as 'the beauty ideal,' and that it's not one type or another," Renn told The Associated Press.
"There are women who are naturally a size 2 — you can't forget them, and that's discrimination the other way," Renn added. "All women bring something different to the table, and we have to appreciate them all."
Eye of the beholder?Still, V's creative director Stephen Gan says he's more in tune than ever to what bigger models can offer. He admits he was caught up in the smaller-is-better thinking until he met with Renn during New York City's Fashion Week last fall.
"When someone as gorgeous as she is was talking about how her agent would keep telling her to lose weight … and she ended up nearly dying," Gan was moved to re-examine his own mind-set, he told the New York Post.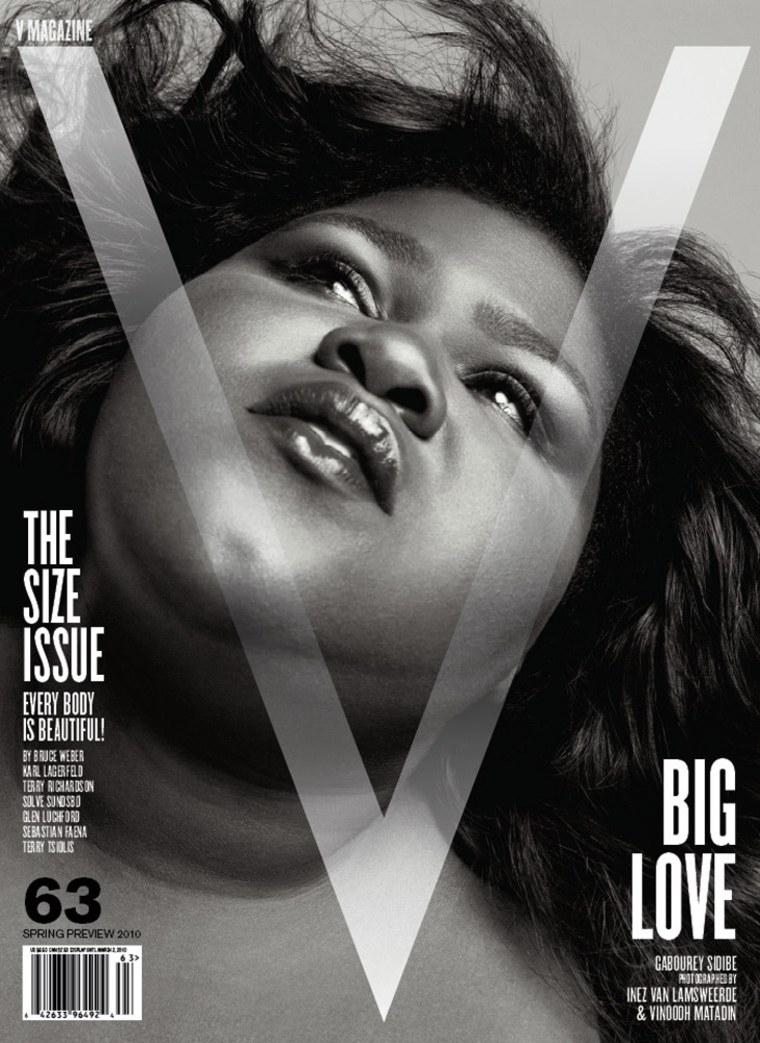 But what sealed the deal for Ren was seeing the movie trailer for "Precious" last year and its zaftig star Sidibe. "I don't want to sound like a fashion person … but for the last three months I have been obsessed with bigger girls!" he told the Post.
The average U.S. woman is considered to be a size 14, and some 41 percent of them are a larger size. While some critics have panned V's plus-size model shoot, claiming it is in bad taste and promotes unhealthy living, Gan says he is of a mind to say, "Can't we all just get along?"
"In this world, when a girl's called 'beautiful,' sometimes my reaction to that is: In what terms? In fashion terms? Beauty pageant terms? Real people terms? I wish I could just say, 'She's beautiful,' and leave it at that," Gan told the Post.