Among the countless reasons the shooting at a Pittsburgh synagogue rocked the nation was the fact that it literally took place in Mister Rogers' neighborhood.
Images of Fred Rogers and variations of his heartwarming quotes, reminding people to seek out "the helpers" in times of crisis, often pop up on social media feeds following a national tragedy. But last Saturday, a gunman opened fire among worshippers at the Tree of Life synagogue in Pittsburgh's Squirrel Hill neighborhood.
"The most diverse spot in all of western Pennsylvania," Pittsburgh Mayor Bill Peduto said of the area on TODAY Monday . "People from every part of the world, every religion, quite literally Mr. Rogers neighborhood, where Fred Rogers raised his family two blocks from here, one block over."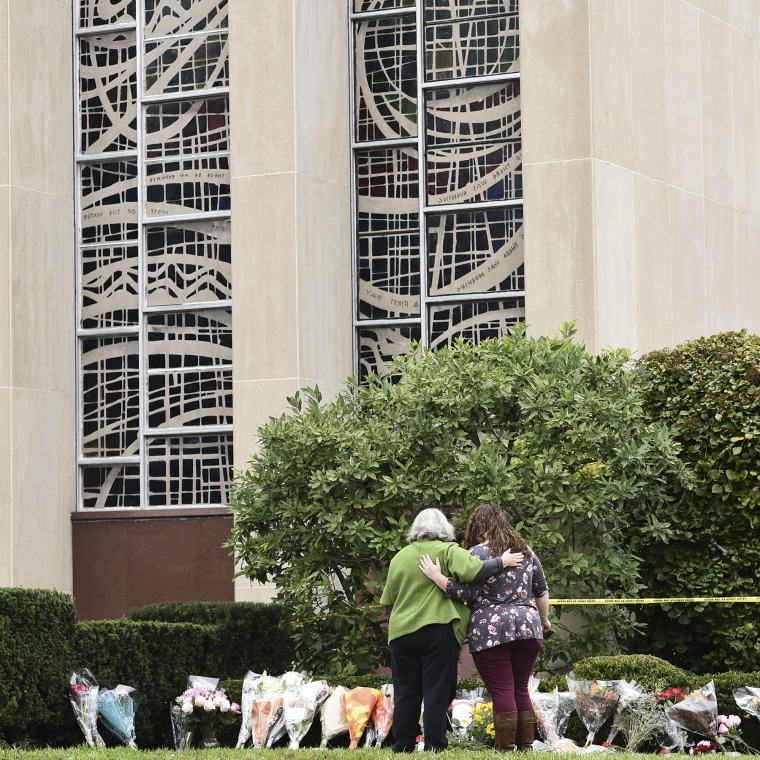 The Jewish enclave served as the home for many years to the iconic children's television figure and ordained Presbyterian minister who personified kindness and tolerance. Those characteristics clashed with the image of the alleged synagogue shooter, who authorities say specifically targeted Jews.
"We're holding Squirrel Hill in our thoughts today," The Fred Rogers Center said in a Facebook post the day of the shooting. "Fred Rogers lived there for many years and worked in neighboring Oakland. While we always believe in 'looking for the helpers,' we long for a day when there is no more tragedy born from hatred."
It didn't go unnoticed that the shooting took place in a neighborhood made famous by a man who started each episode of his television show telling children, "I like you just the way you are."
He also stressed friendship and acceptance across racial and religious differences.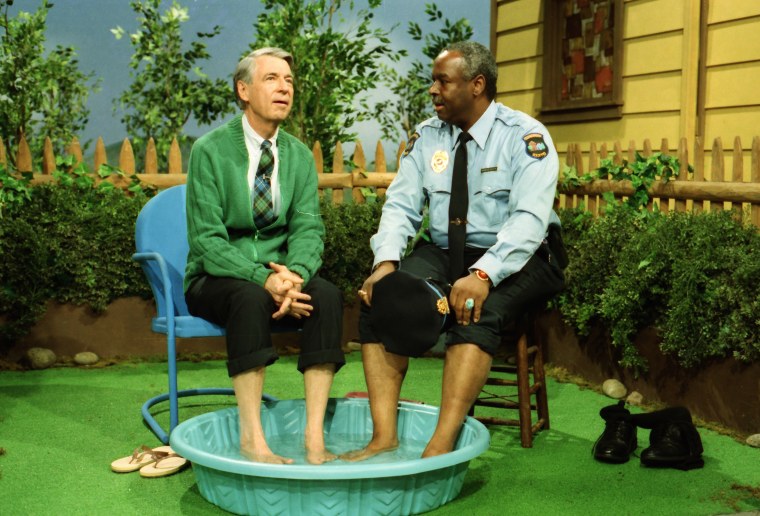 Rogers died of cancer in 2003 and spent his final days at his Squirrel Hill home, according to his Pittsburgh Post-Gazette obituary.
Rogers' legend continued to permeate the neighborhood long after his death.
"There was a lot of folklore. My classmates would tell me stories of walking home to Squirrel Hill and running into 'Mister Rogers,'" Junlei Li, a co-director of the Fred Rogers Center for Early Learning and Children's Media, said of his time as a student in Pittsburgh's Carnegie Mellon University.
"He would always talk with students and was so interested in who we were," Li told the university's media relations department.
On his show, Rogers helped generations of children navigate life's troubles with his signature soothing tone. It's no surprise that so many adults who grew up with Rogers' gentle guidance would turn to him in times of tragedy to help make sense of their world.
One quote in particular surfaced again following Saturday's mass shooting in his old neighborhood: "My mother would say to me, 'Look for the helpers. You will always find people who are helping."
TODAY's Jenna Bush Hager said she was struck by another quote after she and her husband watched "Won't You Be My Neighbor?", the recent documentary about Rogers, on Sunday night.
"Deep within us— no matter who we are —there lives a feeling of wanting to be lovable, of wanting to be the kind of person that others like to be with. And the greatest thing we can do is to let people know that they are loved and capable of loving."