Pippa Middleton, the bridesmaid who nearly stole the show at her sister's wedding to Prince William six years ago, is now a bride of her own.
The younger sister of the Duchess of Cambridge got married Saturday to hedge fund manager James Matthews.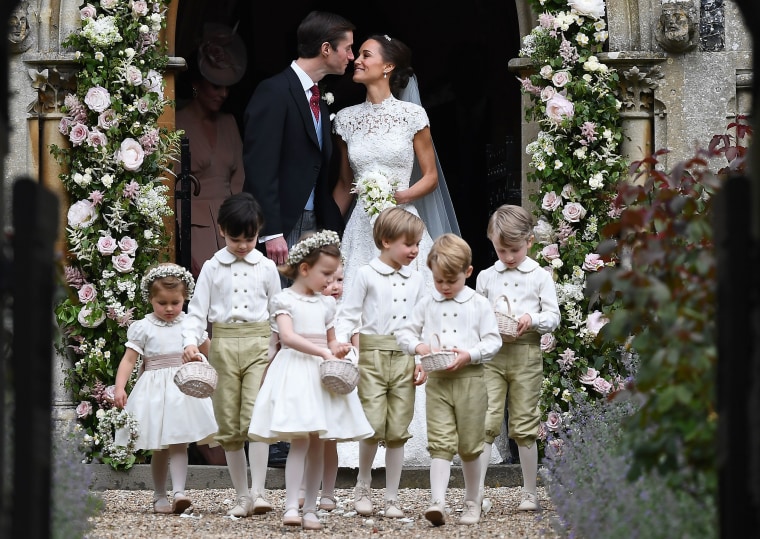 While not officially a royal wedding, Britain's most anticipated social event of the year was covered by the media like the royal affair it was because of the attendance of two future kings — as well as the fourth and fifth in line to the throne.
Middleton, 33, wed Matthews, 41, in a ceremony at St. Mark's, a 12th-century church located on a private Berkshire estate. It is the same church where the bride and her family grew up attending service.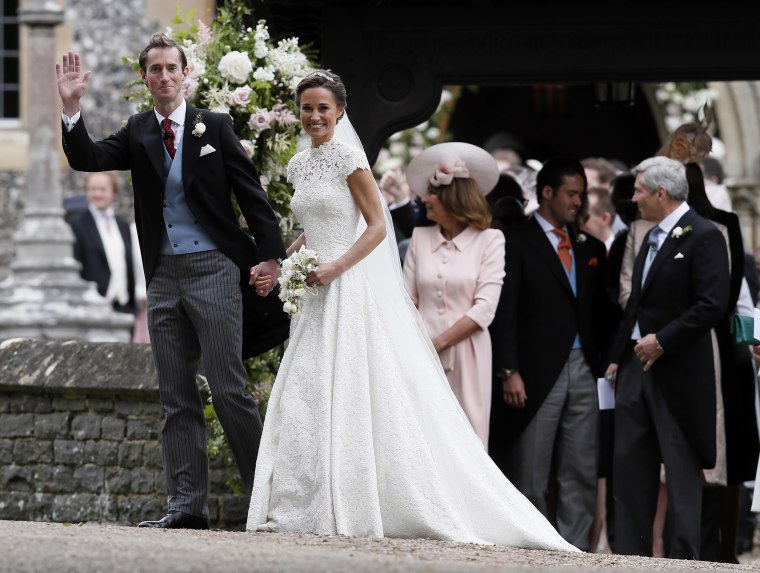 The bride's 3-year-old nephew, Prince George, served as a page boy. His sister, Princess Charlotte, 2, was a bridesmaid.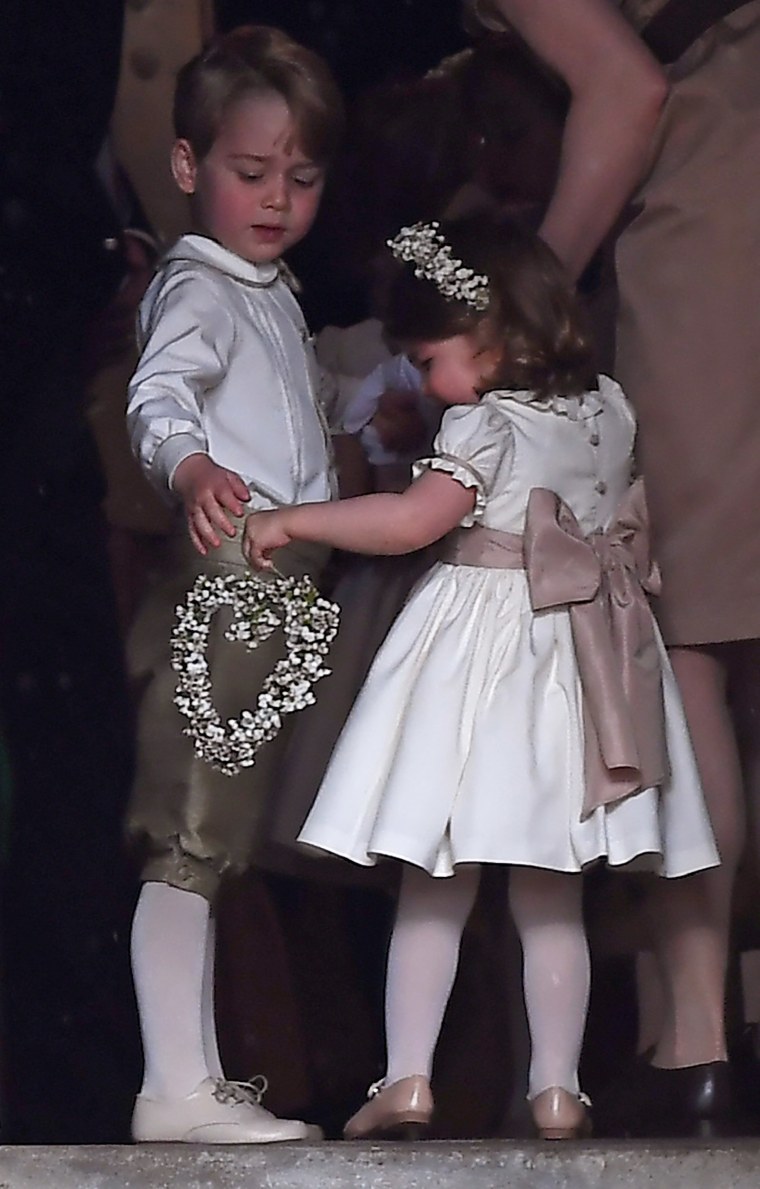 Their mother, the Duchess of Cambridge, assisted the children as they entered the church with a loving admonishment to stay quiet.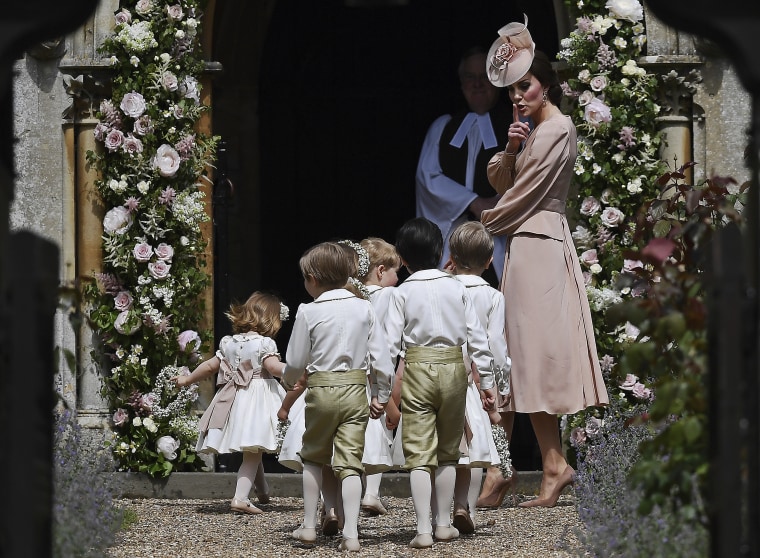 Earlier in the week, Duchess Kate revealed she was a bit nervous about how her children might behave during the service, but the children appeared to be on their best behavior!
Pippa Middleton wore a gown by British fashion designer Giles Deacon, ending broad speculation about which designer she would pick. The dress featured cap sleeves, a high neckline, and heart-shaped detail in the back.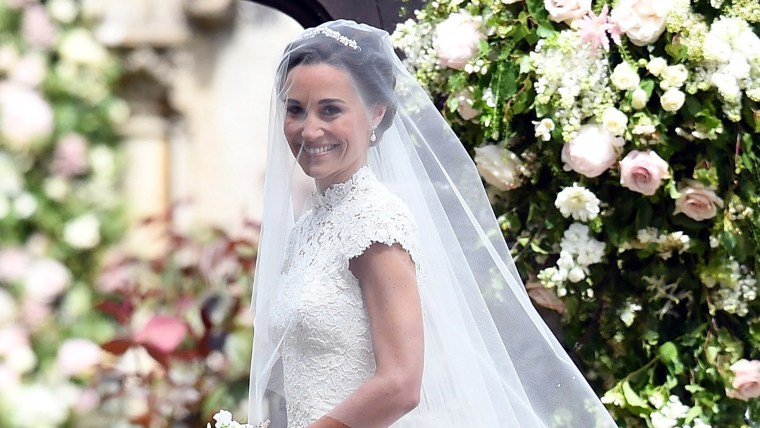 It was of course a single dress that almost had Middleton stealing the spotlight from her sister's 2011 royal wedding, where she served as maid of honor. She later told TODAY's Matt Lauer that all the attention showered on the form-fitting gown — and her sheathed derrière — surprised everyone.
"You know, I think the plan was not really for it to be a significant dress. Really just to sort of blend in with the train," she said during a 2014 interview.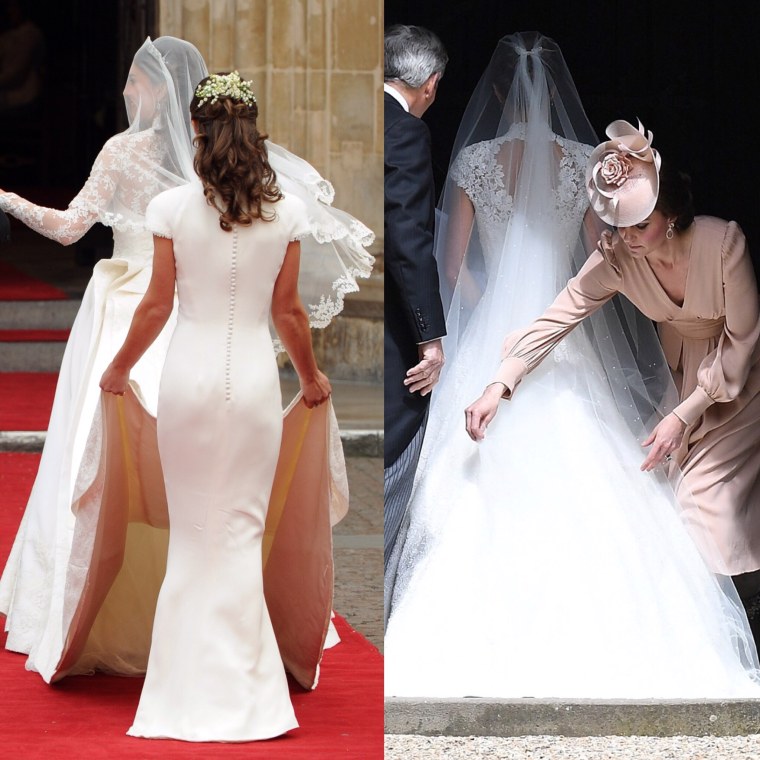 For her part, Pippa's sister, the Duchess of Cambridge, wore a pale pink dress, created by Alexander McQueen designer Sarah Burton, the same designer behind the Duchess' 2011 wedding gown.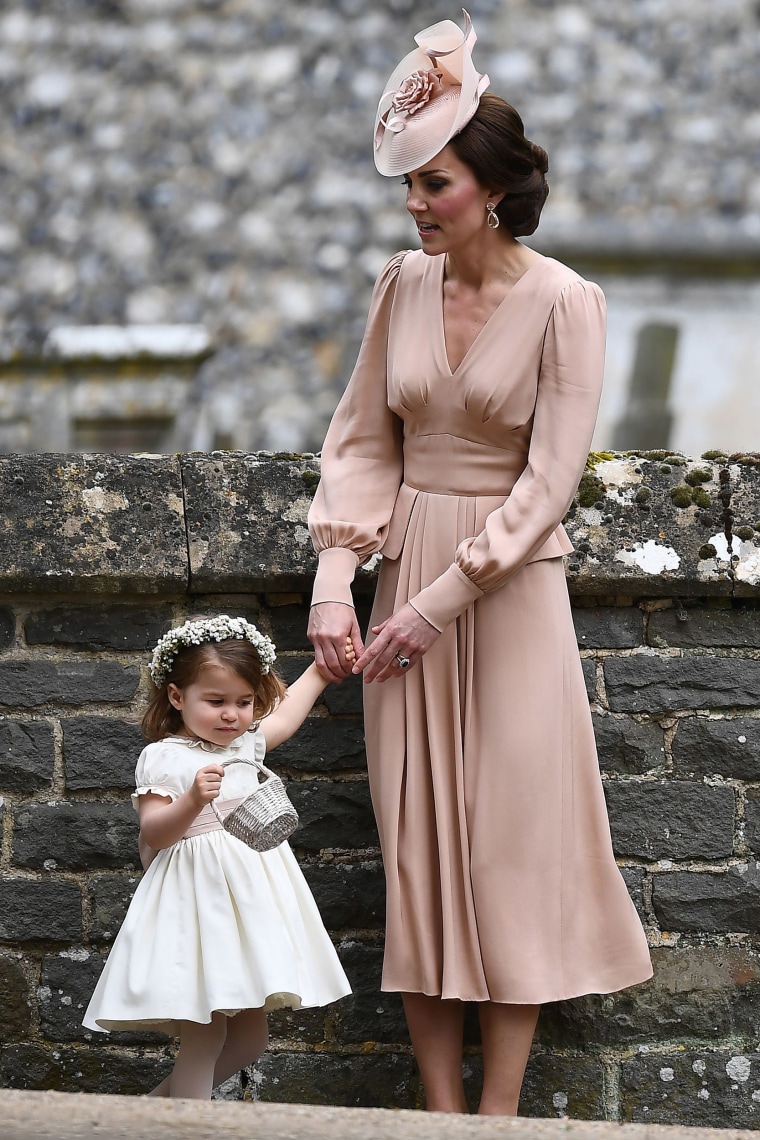 The wedding ceremony was to be followed by a reception held in a glass enclosure set up at the 18-acre manor belonging to Middleton's parents in the nearby community of Bucklebury.
In addition to Middleton's sister, Duchess Kate, and her husband, Prince William, other notable wedding guests included Prince Harry, who was reportedly going to be joined by his girlfriend, American actress Meghan Markle (though Markle was not spotted at the church). The news of their joint attendance was thought by many royal watchers to be a sign of how serious their relationship has grown.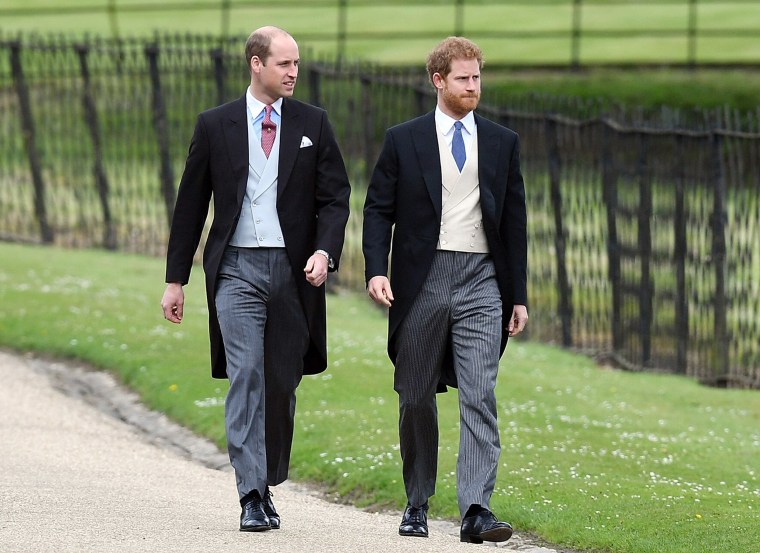 Although Middleton and Matthews had been friends for more than a decade, first meeting while she vacationed with her family in the Caribbean, the two didn't begin dating until 2012, and even then, only briefly. The pair rekindled their relationship in 2015. Matthews proposed a year later the following July during a weekend getaway.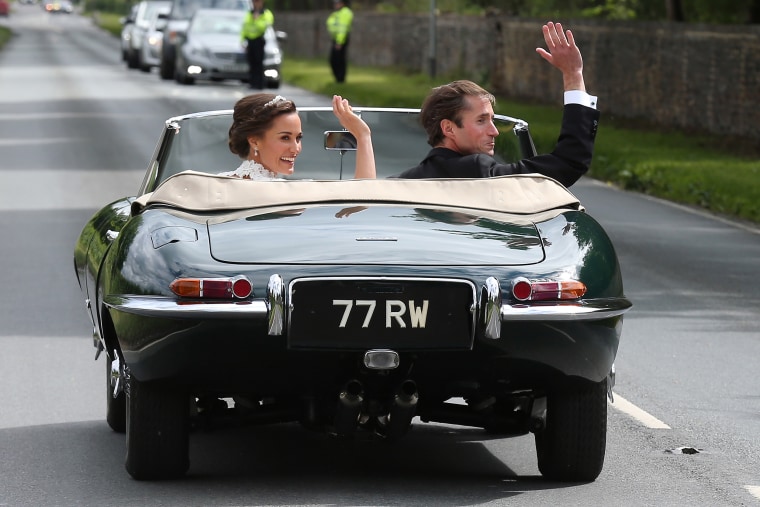 Like Middleton, Matthews comes from a wealthy family. The Middletons made their fortune through Party Pieces, an online business that sells party supplies and decorations. Matthews, a former race car driver, now runs a London-based hedge fund, Eden Rock Capital Management Group. The business is named after the luxury resort his parents own in St. Bart's.
RELATED:
Who is James Matthews? Meet the man marrying Pippa Middleton
See Duchess Kate and Pippa Middleton as bridesmaids at 1991 wedding
Pippa Middleton: Royal wedding dress 'fitted a little too well'