She's the sister of one of the world's best known royals and became an instant celebrity after her bridesmaid gown got her more attention than she expected — and nearly upstaged her sister's wedding.

Since then, Pippa Middleton has captured the world's curiosity, landing gigs as a party planner and, more recently, as a writer. She's a contributing editor for Vanity Fair and a food columnist for the British Waitrose Kitchen magazine.
The normally tight-lipped 30-year-old younger sister of Kate, the Duchess of Cambridge, sat down recently with TODAY's Matt Lauer for her first television interview. Here are 9 things we learned about Pippa.
1. Duchess Kate's wedding three years ago was, for Pippa, simply her sister's wedding.
Her brother practiced his reading while she helped look after bridesmaids and page boys. "It sounds funny to say, but we saw it, as just a family wedding. And actually, I didn't realize, perhaps, the scale of it until afterwards," she said. "We all took on the the roles as any family would."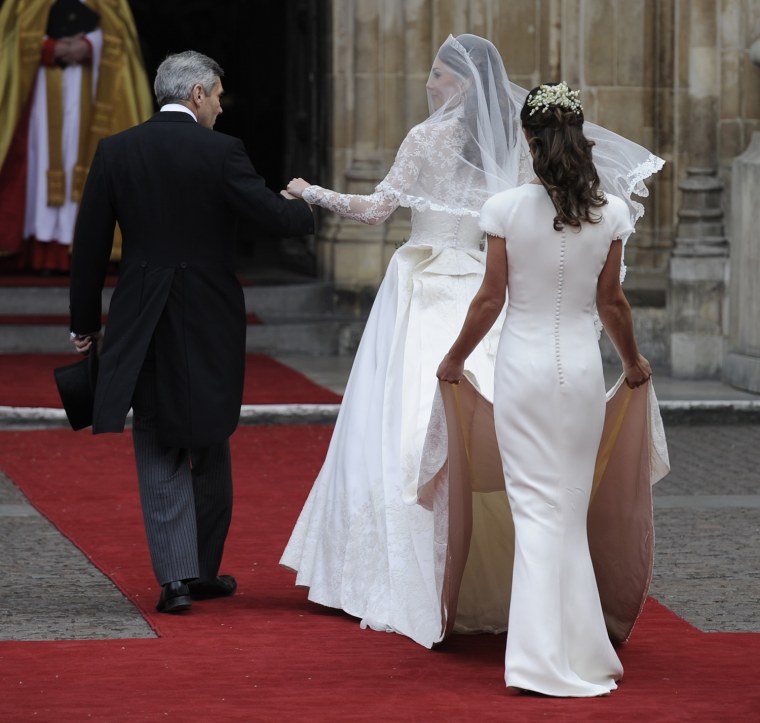 2. Her bridesmaid dress (yes, that one) was supposed to just blend in. Really.

"It was completely unexpected," she said of the attention her bum-hugging gown received. "You know, I think the plan was not really for it to be a significant dress. Really just to sort of blend in with the train."
"I suppose it's flattering," she said, but she also found it was "embarrassing, definitely" because "it wasn't planned."
Watch: Pippa Middleton arrives at 2011 royal wedding 
3. The gown is still hanging in her closet.

"It's actually still in my wardrobe at home," she said. "I haven't worn it since. But I think I'll just keep it there...I think it's the sort of thing that I'm sure I'll bring out if someone wanted to see it or my children one day want to see it. Then I'll show them."
4. After the wedding, Middleton tried as much as possible to return to her daily routine.
"I almost went back to my life as it was. I mean, things change a little bit. But it was just adjusting to the new normal rather than changing any way," she said. "I'd feel too paranoid if I worried too much about things. So I just, you know, try to live my life as it was normally with, sort of, good friends and family and try and not think of myself as any different."
Watch Pippa Middleton talk about her trip across the U.S.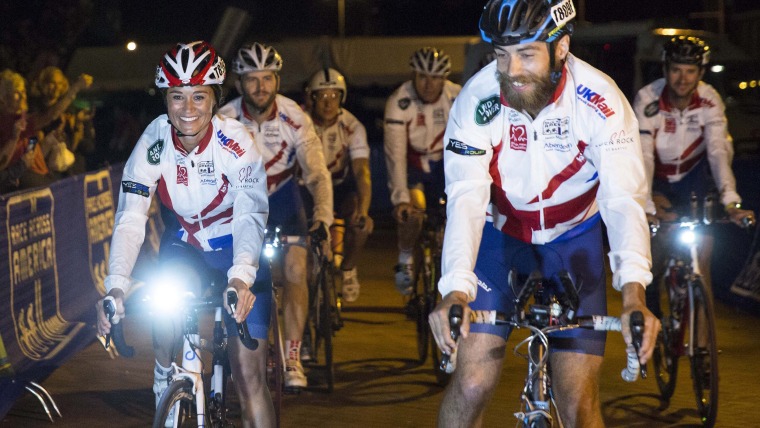 5. After that cross-country bike ride, she thinks America is "amazing."
Middleton was part of an eight-person team that included her brother, James, that crossed 12 states for two charities she holds dear, the British Heart Foundation and the Michael Matthews Foundation. "I think, actually, I've got to see some parts of America that probably most Americans haven't got to see," she said.
Watch: Pippa says, 'we did nothing but sleep, eat and cycle' on 380-mile ride 
6. People are mean online — even to her (and yes, she can see you!)
"I have felt publicly bullied a little bit just by, you know, when I read things that clearly aren't true or that, whichever way someone looks at it, it's a negative side," she said. "It is quite difficult. Because eventually I'm just paving my way and trying to live a life like any 30-year-old." 
Watch: Pippa Middleton tells Matt Lauer about the downside of fame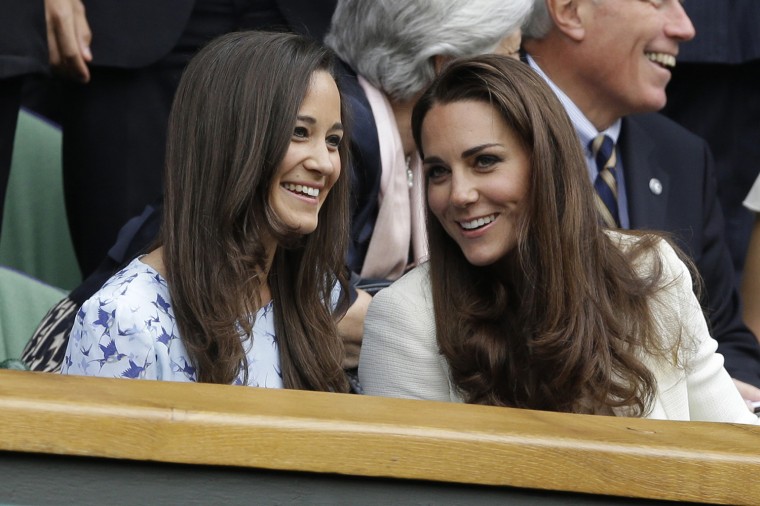 7. Kate's becoming royalty hasn't changed their relationship.
"I mean, obviously she has pressures that she's taken on and things. But we spend a lot of time together. We still do a lot together as a family," she said. "We have a very normal, sisterly relationship. We're very close. And, you know, we support each other and get each other's opinions and things."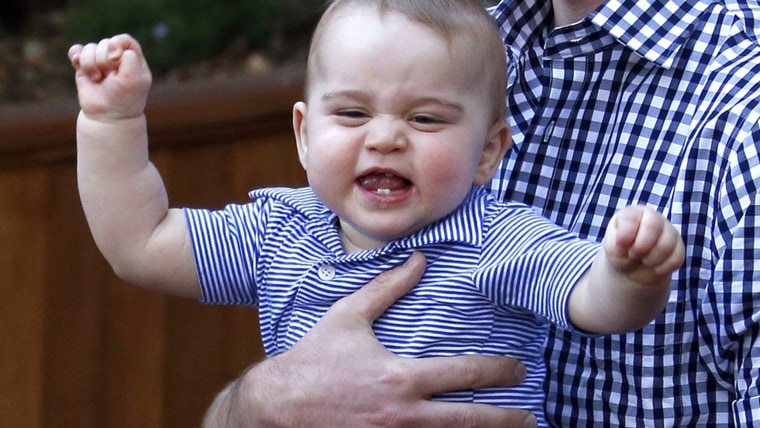 8. Being Prince George's aunt is "wonderful" — and she'd like to have kids one day.
"He's amazing. He's a very dear boy," she said. "And he's brought a lot of pleasure and fun for all of us, the whole family."

"I love children and babies. So I would happily have one," she said.

Watch: Pippa on 'close' relationship with Kate and 'joy' of Prince George
9. Writing is kind of her thing.
"I want to carry on writing. I've always loved writing. So that's the plan. And a few other things in the pipeline," she said, declining to elaborate. "There's so much I'd love to achieve. And I still want to keep up the sport and health side of things because that's really important to me. So trying to blend that in with my love of writing and food and entertaining."
Watch: All clips from Pippa Middleton's interview with Matt Lauer (plus video from 2011's royal wedding)
Tune in to TODAY Tuesday for more of Matt's interview with Pippa Middleton.