Pippa Middleton, whose bridesmaid gown at her big sister's wedding three years ago nearly upstaged the bride, has spoken out about the dress that helped turn her into a celebrity.
"As I have found out, recognition has its upside, its downside and — you may say — its backside," Middleton said Tuesday at a London dinner, according to a Daily Mirror report.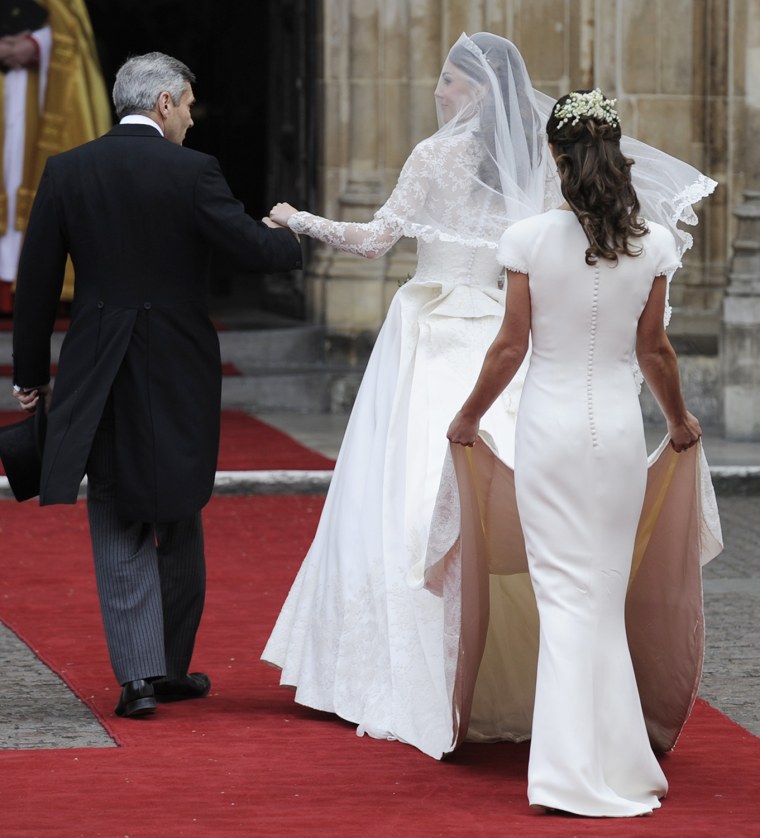 Middleton showed off her perky posterior in the ivory, curve-hugging Alexander McQueen dress she wore at the April 2011 wedding of her sister, Kate, the Duchess of Cambridge. Her bum quickly generated widespread media attention and even prompted the creation of several Facebook pages in its honor.
Middleton said she was glad the dress fit, but joked: "In retrospect maybe it fitted a little too well."

Watch: Pippa Middleton arrives at 2011 royal wedding
Middleton spoke to about 400 people at a dinner for the group, Women in Advertising and Communications.