Pippa Middleton celebrated her recent birthday in an exotic locale, but the experience left her completely exhausted.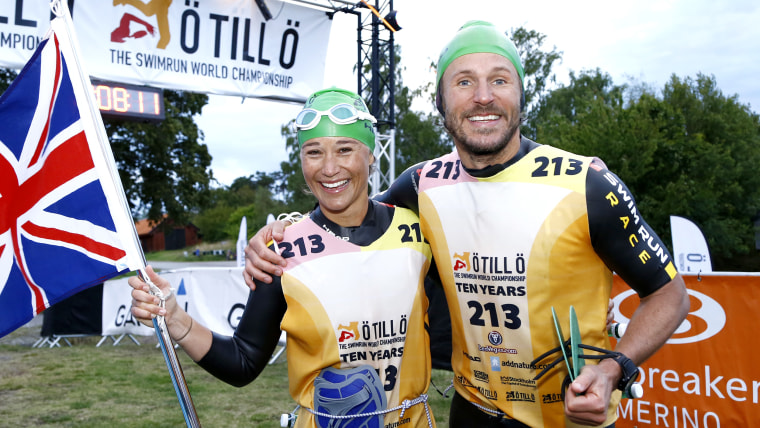 The younger sister of the Duchess of Cambridge completed the grueling 47-mile ÖTILLÖ Swim-Run Championship that had her braving the open waters of the Baltic Sea on Monday, a day after she turned 32.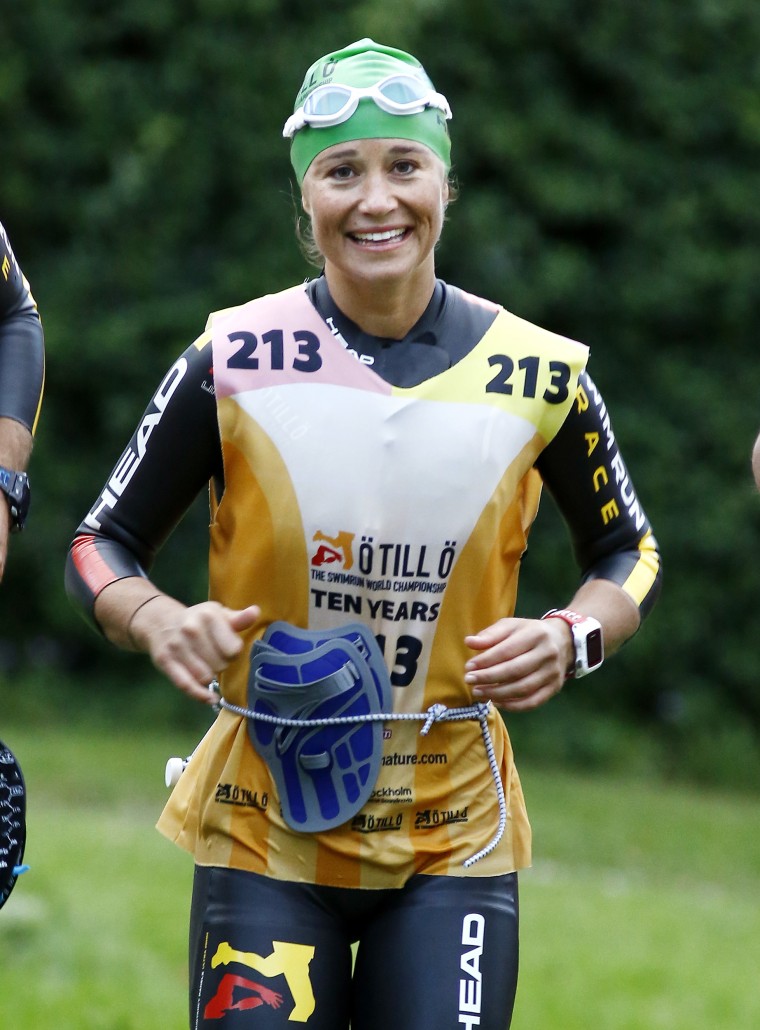 "It was one of the hardest things I've done," Middleton told People magazine after swimming six miles and running across more than 40 miles of trails through 26 Swedish archipelago islands.
Middleton completed the course in 13 hours, 4 minutes and 24 seconds. She crossed the finish line with her 28-year-old brother, James, and two other teammates who also braved windy, less-than-ideal weather conditions.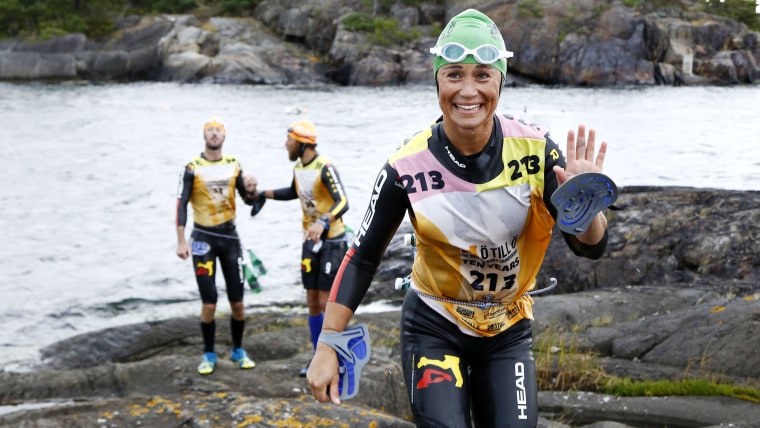 "The toughest part was the long swim with the cold water and big waves," Middleton said. "But the scenery was beautiful and I love the team part of it."
RELATED: 9 things we learned about Pippa Middleton in her first TV interview
Middleton is no stranger to extreme sports. Last year, she trekked across the United States on bike on a 3,000-mile charity ride with her brother.