A family about to miss their dad's funeral due to a late connecting flight couldn't believe it when a pilot stopped the plane so they could board, even after the doors had already been closed.
Nicole Wibel told TODAY she and her mom and two siblings had flown from Phoenix to Minneapolis-St. Paul to catch a flight to Memphis on Dec. 19.
But their first plane was delayed, giving them only a few minutes to catch their connecting flight.
Just before they got to the gate, the doors closed, and they watched the plane start to back away.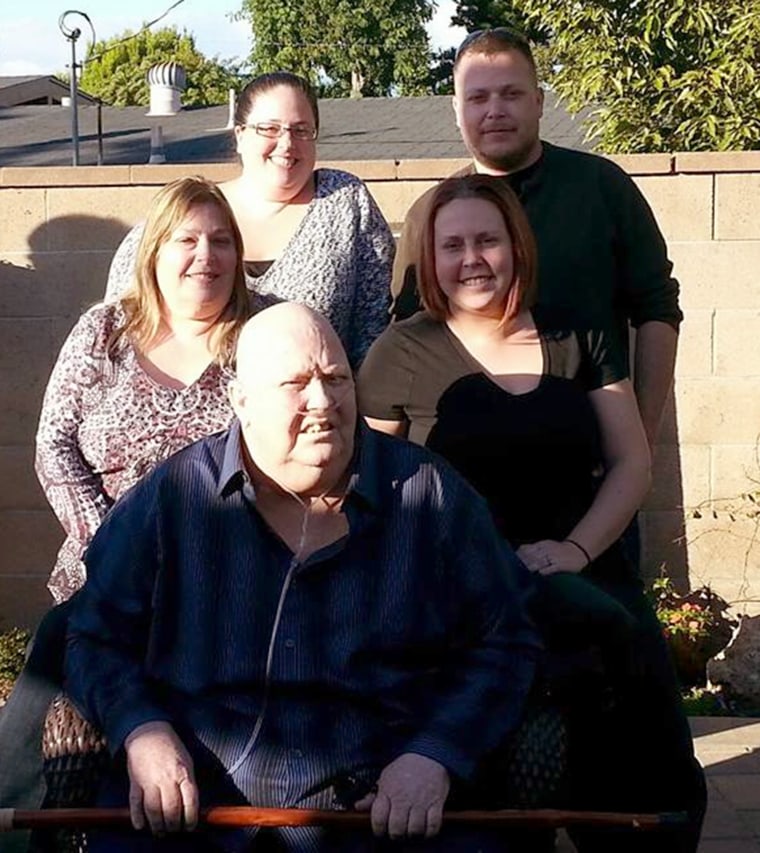 "[My brother] was pounding on the window, my mom was waving her hands and my sister and I were just crying," said Wibel, 32, whose father died of lung cancer at home in Mesa, Arizona, on Dec. 16.
It was the last flight that day to Memphis and the funeral was in the morning.
Wibel's dad, Jay Short, was originally from Bolivar, Tenn., and had asked to be buried there with his family.
RELATED: Man's funeral held on what should have been his wedding day
"Panic set in — we were going to miss our dad's funeral!" Wibel said. "We were not going to say goodbye and it was heartbreaking."
But the pilot, Capt. Adam Cohen, noticed the commotion and stopped the plane, allowing Wibel and her family to board.
"We could not stop crying," she said.
"They were happy tears at this point, but the whole situation was overwhelming. It was a big relief for all of us that we were now going to board this flight as the pilot made the decision to come back to the gate."
RELATED: Boy's lost toy tiger has awesome adventure thanks to kind airport staff
Wibel said she's not sure the pilot knew why making the flight was so important to them.
The plane was operated by Delta-owned Endeavor Air, flying as Delta Connection.
Delta sent the following statement to TODAY.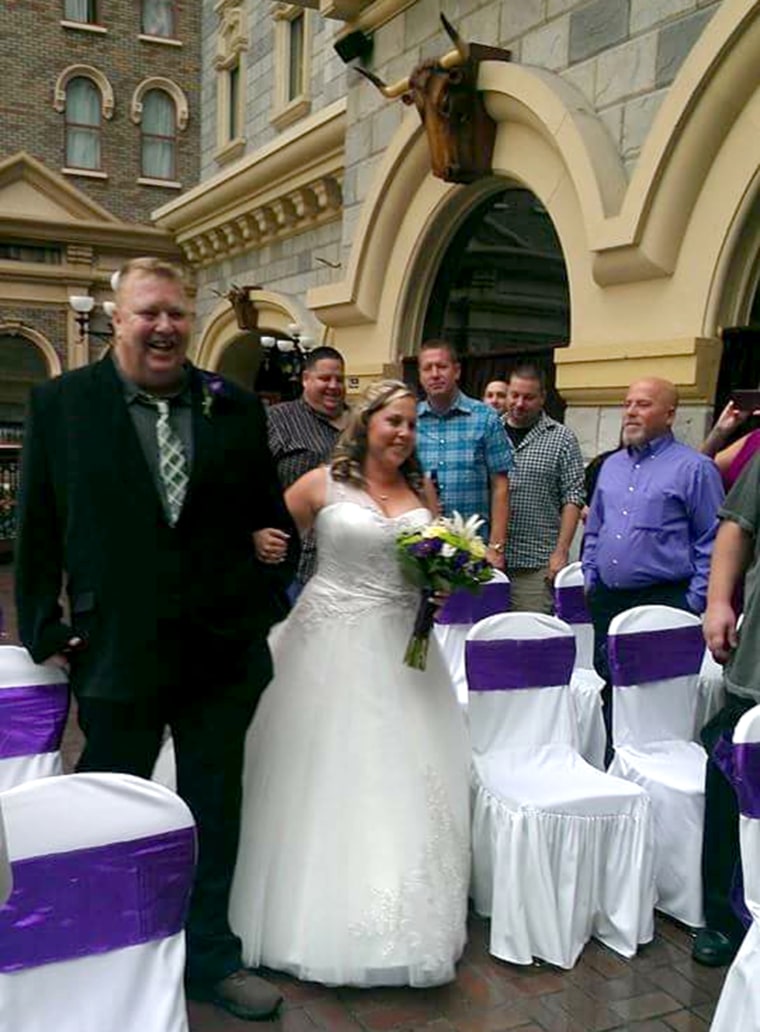 "This Endeavor Air pilot's decision to return to the gate in this special circumstance is a great reflection of the human touch we want all Delta's customers to experience when flying with us," the company said.
A spokesperson for Delta pointed out that the plane was still in the "push-back" phase and had not left the gate area.
Still, fans are hailing the pilot a hero, and Wibel's family is grateful they made it to the funeral.
In a letter posted on Facebook, Wilbel's mother, Marcia Short, wrote that the pilots on flight DL3955 "blessed my family and gave us a gift that no one else could."