No good deed goes unnoticed. One woman's selfless act of kindness went viral after an onlooker shared photos of her helping a blind man hail a cab after a Chicago Cubs game.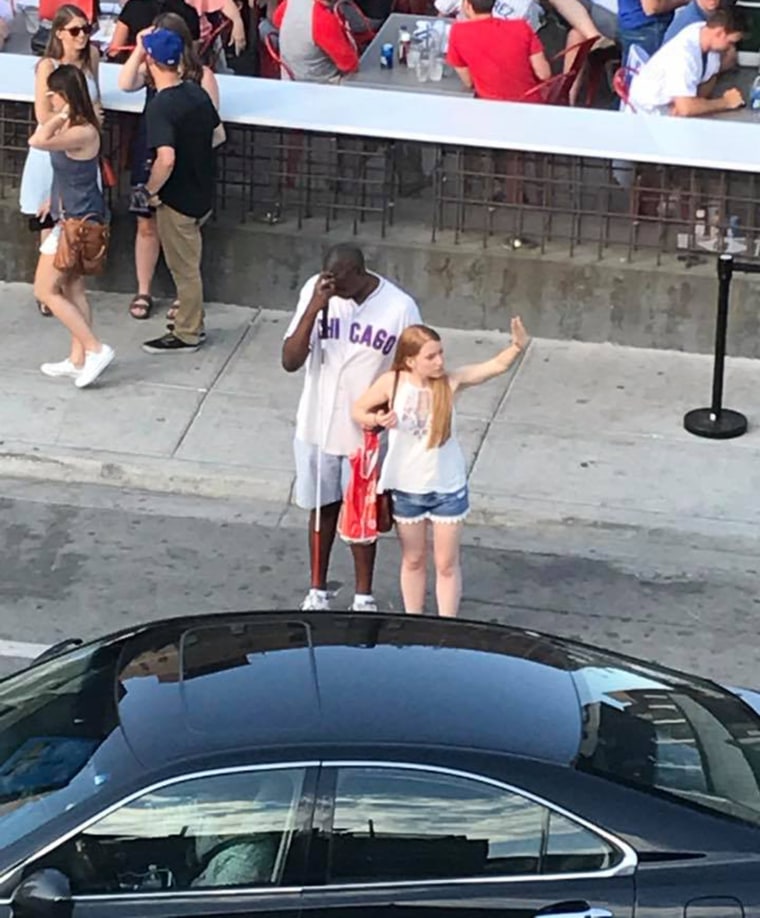 "Wanted to give a shout-out to this girl," Chicago resident Ryan Hamilton wrote on Facebook. "No idea who she is, but we are in Wrigleyville on the rooftop of Old Crow Smokehouse. There was a blind Cubs fan trying to hail a cab for several minutes until the lady came up and asked him if he needed help hailing a cab. She stood there with him until one pulled up. Awesome to see such kindness in a world that the media portrays so much hate in. Share freely in hopes that her kindness spreads."
Local media reports have identified the woman as Casey Spelman, 26, of Indianapolis, Indiana, and the man as Yusef Dale, an assistant U.S. attorney in Chicago. In the photos, Spelman is seen standing next to Dale as she tries to flag down a cab. In one photo, the pair hug goodbye as a car pulls up.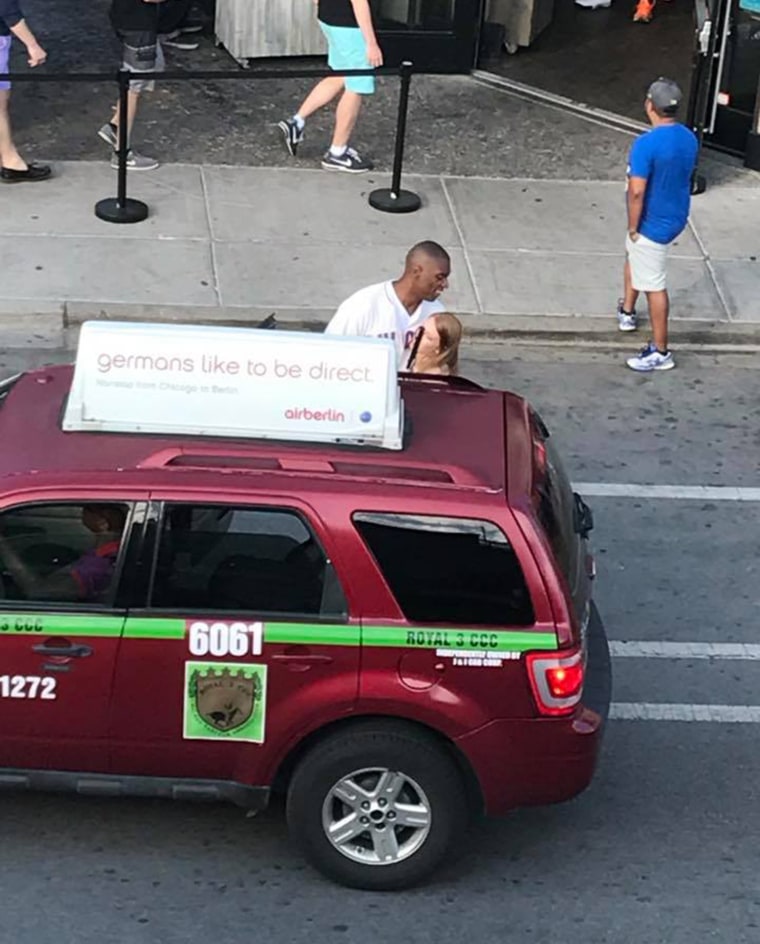 Hamilton's post has been shared more than 12,600 times since he shared it on June 3.
"It's crazy how the power of social media and networking has caused this to take off," Hamilton told TODAY of the immense attention the photos have gotten. "To think of all of the people that have seen the post or the images or how many people have been inspired by it is kind of mind-boggling."
Spelman told TODAY that she's still reeling from all the attention that the photos are garnering, explaining that she was first alerted to the post by one of her sorority sisters, the night after it was shared.
"At the time it had about 50 shares, which I thought seemed like a lot, but I assumed it was mostly from people Ryan knew," she said. "By the next morning a few of my other friends and family members texted me about it and shared the post, and it continued to spiral from there!"
The Indianapolis native added that it's been heartening to hear how her actions have impacted others.
"I'm so glad there has been such an overwhelmingly positive response to the post!" she said. "Something I have learned from this is that people are always watching, even when you think they aren't, so take the time to be kind to others and hope that it has a positive impact on those around you."
People have commended the young woman for her kind actions and heralded the incident as a feel-good moment among otherwise tough times.
"It's great to see acts of kindness in these times of hate and not looking out for your fellow humans," one person wrote on Facebook.
"This just made our day!!" another wrote. "Thank you Casey for being a real human being!! In this day and age it is so rare to see compassion with nothing expected in return. Karma will repay your kindness!"