Claiming pigeon racing is a cruel sport resulting in the deaths of thousands of birds, People for the Ethical Treatment of Animals has written to Queen Elizabeth II asking her to stop supporting it.
Queen Elizabeth is the patron of the Royal Pigeon Racing Association, which dates back to the 1890s, and the royal has nearly 250 birds on her Sandringham estate in eastern England, according to PETA.
"The Queen is a key figure in the sport of pigeon racing, and this is a very serious issue,'' PETA UK spokesperson Ben Williamson told TODAY.com. "We hope the Queen will treat this issue with the importance it deserves because there are tens of thousands of birds dying.''
Buckingham Palace declined comment to TODAY.com.
PETA conducted a clandestine investigation into cross-English Channel pigeon racing from July to September of 2012, and claims to have found evidence of thousands of birds dying during the races, millions of dollars in illegally accepted wagers on the races and unregulated release of birds. In the last decade, an average of 75 percent of the birds have not returned from the races and were presumed dead, according to PETA.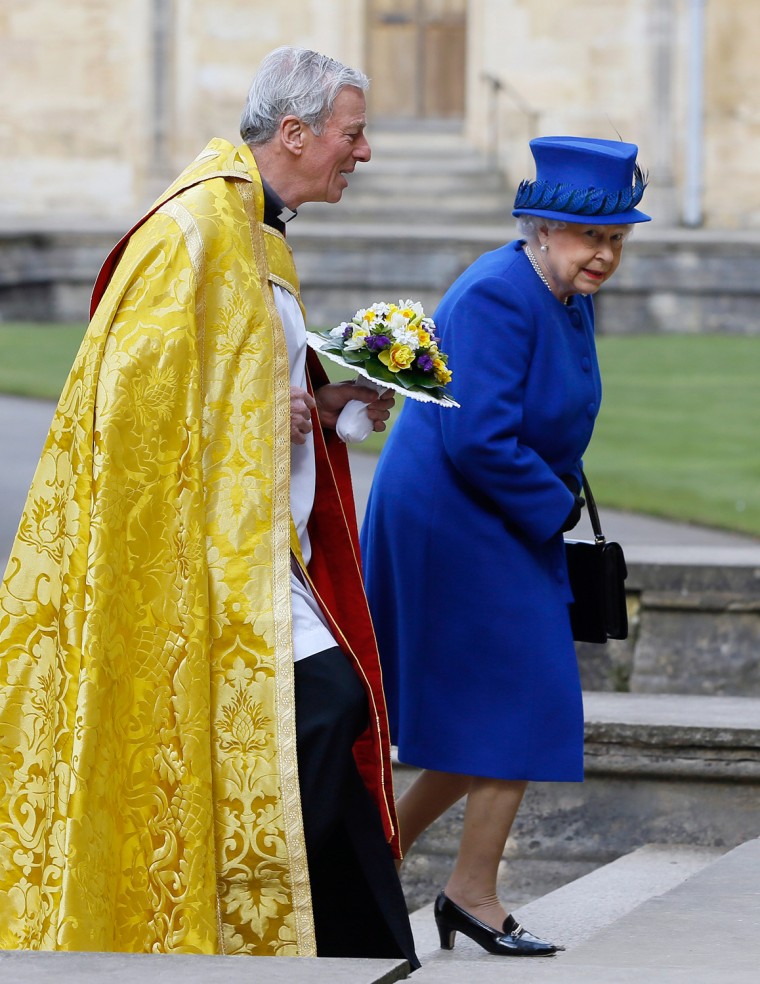 Pigeon racing involves releasing trained pigeons over a specific distance and determining a winner based on which bird returns home in the shortest amount of time. PETA estimates there are 40,000 pigeon racers in the United Kingdom who raise two million pigeons annually, the majority of which are used for racing.
"These birds have to fly hundreds of miles to reach the English Channel and then are already exhausted before they get to this great body of water,'' Williamson said. "They have no choice but to fly back (across the English Channel) because they don't have the skills to survive in the wild.''
This isn't the first time PETA has targeted Buckingham Palace to change a policy. In 2008, the activist group met with British military officials to discuss fake fur alternatives to the traditional bearskin hats worn as part of the iconic uniform of the Buckingham Palace guards.
More from TODAY:
Stella McCartney honored with Order of British Empire
Duchess Kate look-alike buys fake baby bumps to be more 'authentic'