This holiday season there are more ways than ever to pup-style your pet without breaking the bank. Here are a few of my favorite pet gift ideas that will get tails wagging.
Gifts for pet lovers
Root for your favorite breed with one of these hand-rendered iconic dog-breed skeleton tees. These are available in dozens of different breeds and make really cool stocking stuffers for the dog lovers in your life. $25; www.Skeledog.com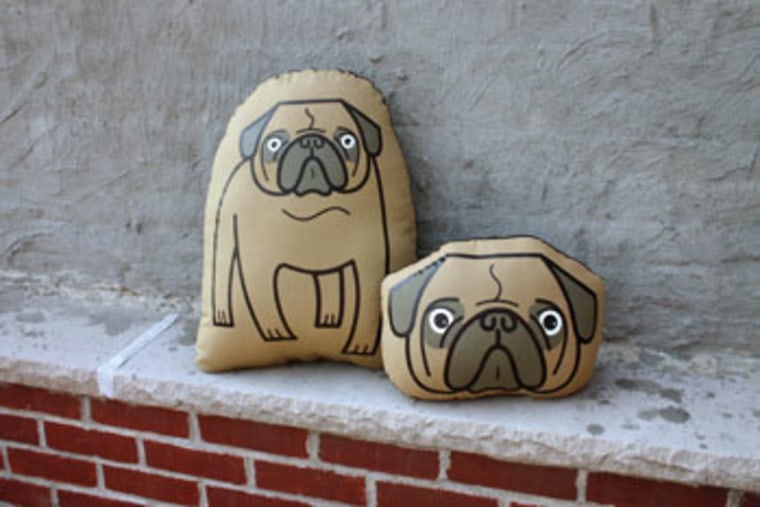 If the base of your tree is in need of some animal cheer, send in the PillowPillowPillows! Aaron Stewart designs these gorgeous contemporary dog and cat print throw pillows. The characters for each pillow design are selected from an online open casting call. $41-$89; www.pillowpillowpillow.com
Toys and treats
Playful pups and pussycats need something to occupy them while others open their presents. For the smartest pets, Canine Genius Leo Toys interlocking treats will entertain them for hours! $12.95-$18.95; www.caninegenius.com
Looking to combine some retro flair with fun time? Check out the gaggle of vintage-inspired ducks and frogs from Roll Over Red Rover Toys. $9-$25; www.rolloverredrover.com
Do you have a persnickety pussycat who is tough to gift? Consider the CatZip — a speedy, glow-in-the-dark wind-up mouse filled with catnip! $3.99; www.Dogmaticproducts.com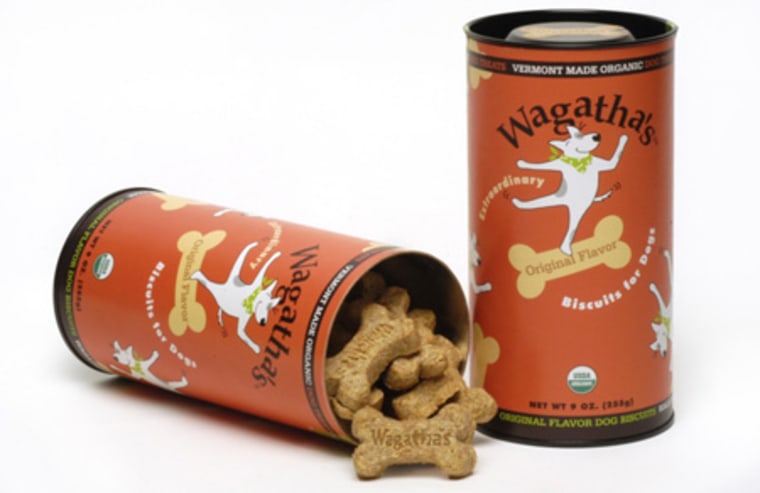 For treats this holiday season, consider Wagatha's Kosher Dog Biscuits, baked in Vermont by a pair of longtime friends and chefs. $9.95; www.wagathas.com
Treat your pup and spread holiday cheer with an Edible Gingerbread House Ornament from IzzyYumYums. $14; www.izzyyumyums.com
Spoil your kitty with the finest seafood snacks — Bounty Bites Wild Caught Salmon Fish Sticks pack a healthy dose of natural ingredients. $2.75; www.dogmaticproducts.com
Holiday pet giftsLike a bow on a present, the Mascot Snowflake scarf is an easy and comfortable way to style your dog for the holidays. $25; www.mymascot.com
Monogramming has a nice personal touch and a warm coat is always appreciated — give the Land's End Custom Polar Fleece. $19 + $5 monogram; www.landsend.com 
For the pet on the go, the simple luxury of a collapsible water bowl is afforded by the PopWare Travel Bowl. $7.99-$8.99; http://www.dexas.com

Leash-and-collar sets make a great gifts. Found My Animal is a line of hand-whipped rope leashes promoting animal adoption through "I Am Found" brass tags. They also donate a portion of their proceeds to animal spay/neuter charities. $50-$56; www.foundmyanimal.com
Glittery "vegan" leash-and-collar sets from Fetchers & Fighters add extra sparkle to the season and are available to fit small, but designed with extra-wide collars and leashes to show off a big dog's physique. $30-$45; www.fetchersandfighters.com
For more great gift ideas and pet information, visit Pupstyle.com.