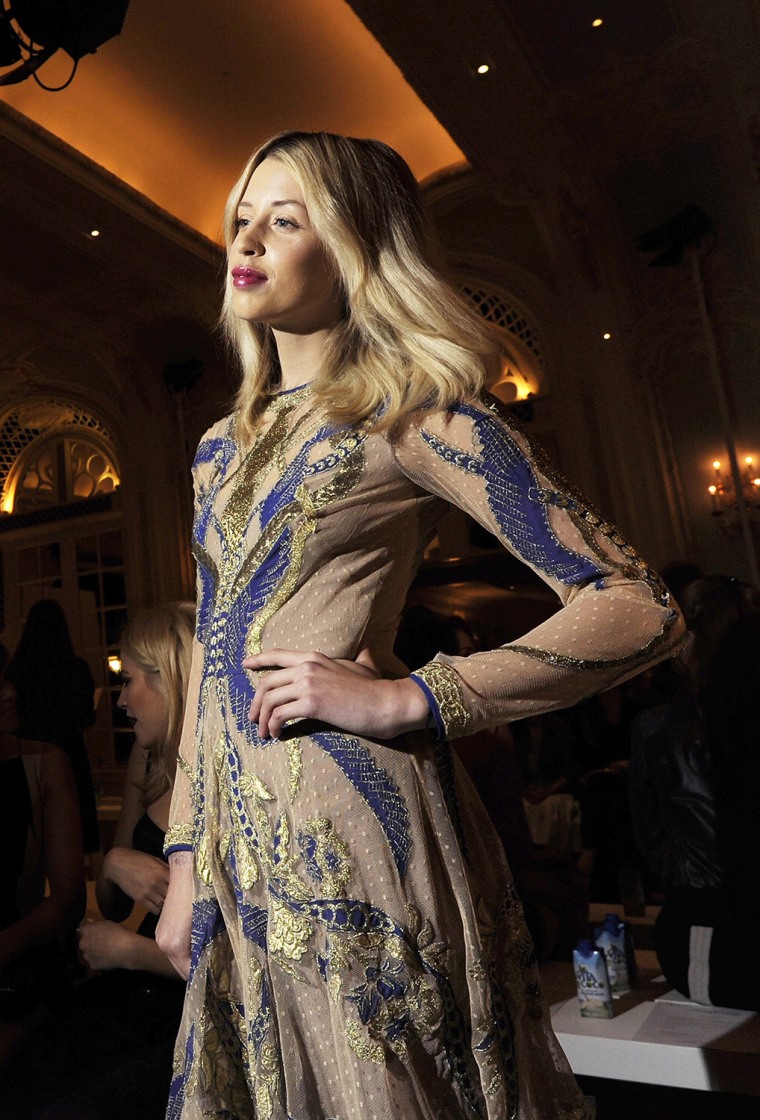 The death of Peaches Geldof, the daughter of musician and Band Aid founder Bob Geldof, was drugs-related, a coroner ruled on Wednesday.
The 25-year-old socialite died at her family home in Kent, England in April while alone with one of her two young sons.
In May, forensic tests found heroin in her system and puncture wounds on her arms.
Detective Chief Inspector Paul Fotheringham, who gave evidence at an inquest in Gravesend, Kent, on Wednesday said in a statement that drugs equipment had been found near the body.
He said Geldof had recently stopped taking heroin after an addiction of several years, although witnesses suspected that she had started taking drugs again in February.
A search of the house had revealed a bag containing 61 percent pure heroin, more than double the average purity of street heroin.
Investigations into who supplied the heroin were continuing, he said, although there had been no arrests so far.
Forensic scientist Emma Harris, who had been involved in examining the body, said: "Tolerance to heroin ... appears to be lost fairly rapidly when users cease to use the drug, and deaths commonly occur in people who have previously been tolerant and have returned to using heroin."
Geldof's body was found by her husband of two years, Thomas Cohen, in a spare bedroom of their home in Wrotham, Kent on the afternoon of Monday, April 7.
Police, who at first treated her death as "non-suspicious but unexplained", later said there was no evidence to suggest anyone else was involved or that Geldof had intended to take her own life.
The coroner at Wednesday's inquest ruled that the death was drugs-related, a Kent police spokeswoman said.
Geldof's death evoked memories of that of her mother, television presenter Paula Yates, who died of a heroin overdose aged 41 in 2000. Geldof's last Twitter post was a photograph of herself and Yates together.
Peaches Geldof had been a regular on the London society scene, but gave up her partying lifestyle after becoming a mother.
At the time of her death she was a columnist for Mother & Baby magazine. In her last piece, under the headline "Being a mum is the best thing in my life", she wrote she was "happier than ever".