The tragic loss of a family member in a young person's life can be an isolating experience. But thanks to a very special summer camp, teens who have lost a loved one due to violent extremism or war have a place to find support and peace.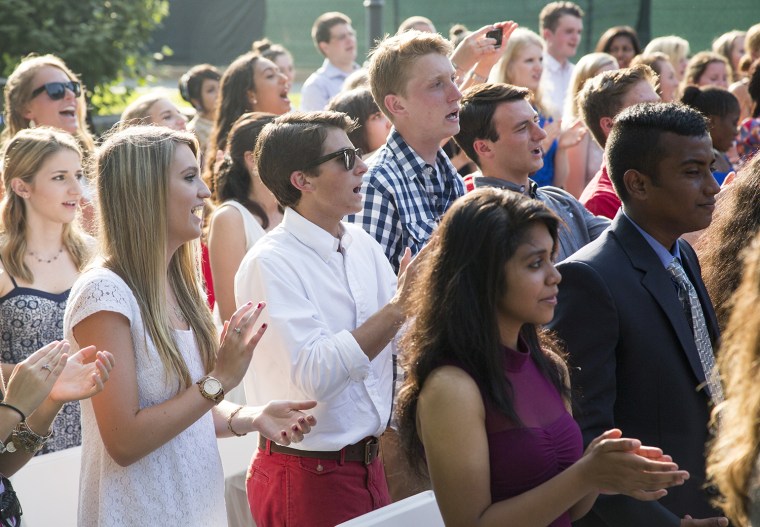 The eight-day camp, dubbed Project Common Bond, was launched in 2008 by the nonprofit Tuesday's Children as a place for teens who have been through trauma to find support from one another.
Nineteen-year-old John Candela lost his father, who worked in the World Trade Center, during the September 11 attacks. Though he was only 4 years old at the time, the New Jersey native feels a connection to the other camp kids that he doesn't always find in others.

"They've kind of become family to me," Candela told TODAY.com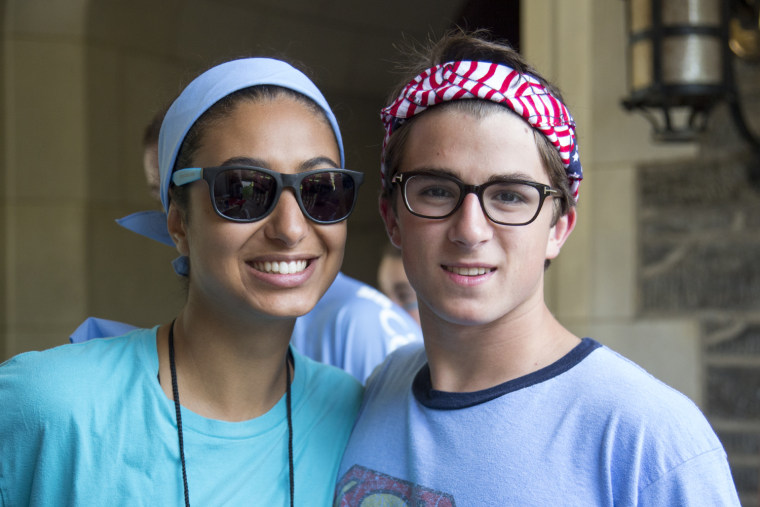 And the program, that ran last month from July 20-28th, isn't simply a grief camp — it's a leadership conference that promotes a message of tolerance and peace. 
The participants are all between the ages of 15 and 22. Activities at the first-of-its-kind camp (held in Bryn Mawr, Pennsylvania this year) include community-building activities, classes on conflict negotiation, lectures from keynote speakers and seminars in methods of expression, like art, dance and theater. One volunteer called it a "teenage UN."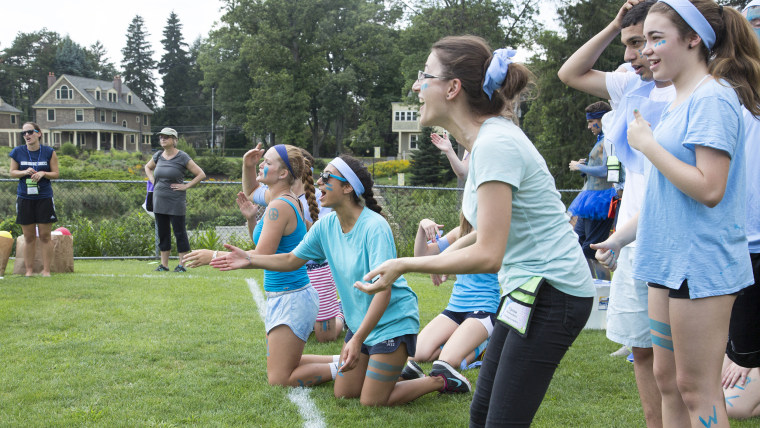 The camp is not exclusive to American adolescents, either. Isaac Othman, 20, who attended this year, is from the West Bank, where his cousin was killed in 2002. He continues to fear for the lives of his family back in the the region every day, yet is incredibly grateful to be around other teens who understand his struggles on a deeply emotional level.
Othman also participates in Seeds of Peace, a program similar to Project Common Bond, and hopes to use his work with these organizations to spread awareness about the situation in his homeland.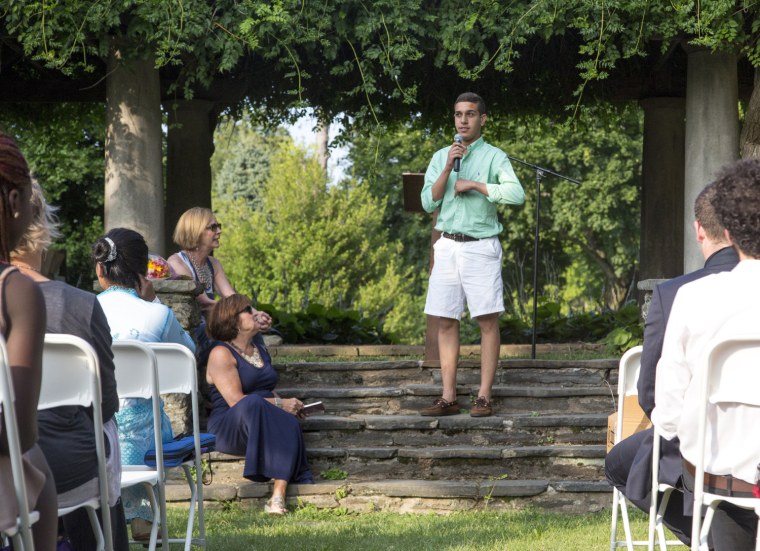 While there are noble objectives such as promoting friendship and understanding, the ultimate goal is to provide healing. 

Anaele Abescat, from Fayence, France, lost her father to gunmen in 2007. He was on vacation in Saudi Arabia. 

"I have to tell it because it was real," Abescat, 19, said of her tragic story. "It really happened."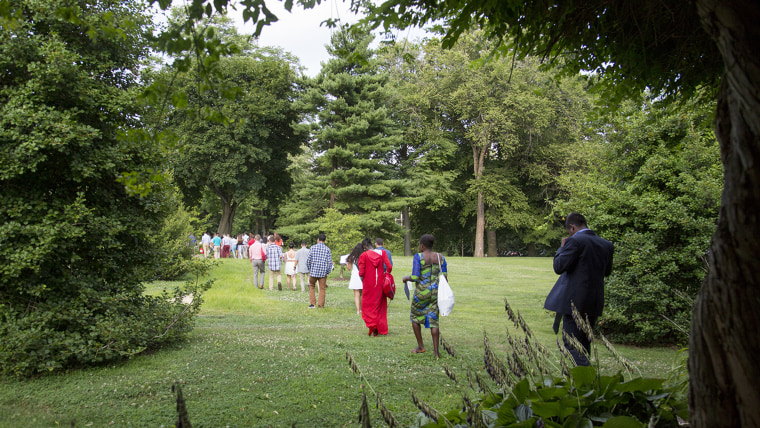 Every morning included "dignity sessions," where campers met in groups to open up about the experiences that brought them there. They could speak candidly knowing there would be no blank looks or uncomfortable reactions — everyone in the room could relate to what was being said.

At the end of the program, campers participated in an Olympics-style competition called the Peace Games — think fun team-building and leadership challenges, like passing a hula hoop through a human circle and mummy-wrapping other campers in toilet paper.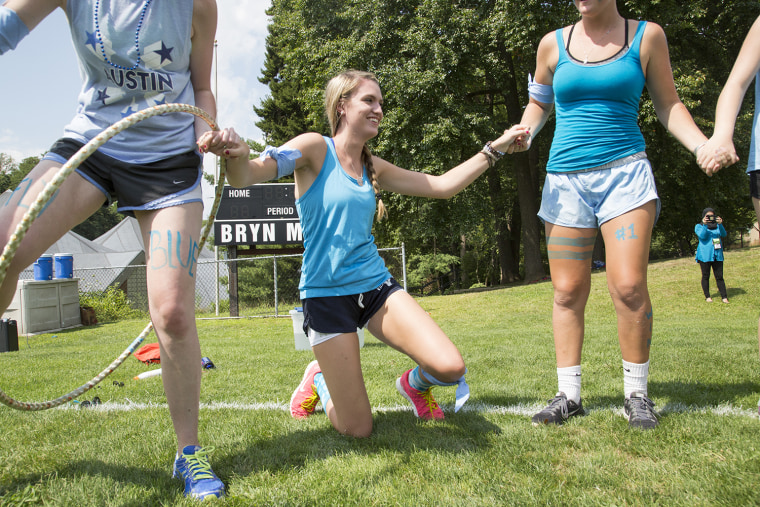 Teams were designated by different colored shirts — the only time there was any sort of division during the program.
It's clear, though, how trivial even this designation is, when an American, a girl from France and a Palestinian girl — all with different backgrounds and different stories — could end up playing together on the same team, working towards the same goal.