Despite the complicated and famously tumultuous relationship they had for most of their adult lives, Patti Davis found peace with her mother and enjoyed a comfortable relationship with Nancy Reagan for several years before her death.
"I feel very complete in my relationship with her," Davis told Maria Shriver in an exclusive TODAY interview. "I feel very clear and clean in where our relationship came to, particularly the last few years of her life."
The former first lady was 94 when she passed away over the weekend of congestive heart failure. Her funeral will be held Friday.
RELATED: Nancy Reagan dies at 94: A look at the actress, former first lady's life in photos
Davis said she and her mom started mending their relationship shortly after her father, former President Ronald Reagan, was diagnosed with Alzheimer's disease. During that period, Davis said she chose to make peace and move forward with her mother.
"I really made a decision to try to look at her and look at us through a different lens, through a more loving, forgiving lens," she said. "That doesn't mean that it was a smooth journey. It was not. There were still a lot of peaks and valleys in there, and a lot of really deep valleys."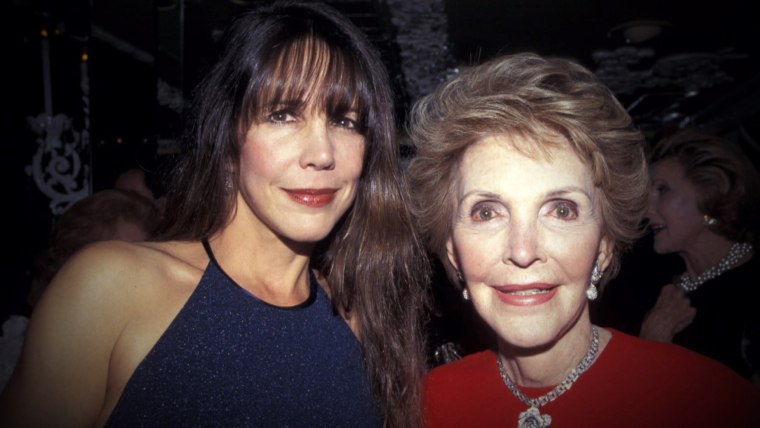 Davis suggested that part of the strain may have been tied to the devoted relationship her parents had with each other, something she and her brother, Ron, always were keenly aware of as children.
RELATED: Ron Reagan: Mom Nancy's love created 'the Ronald Reagan we all came to know
"The feeling was sort of like, if a band of gypsies came and took me and Ron away, they would miss us, but they'd be fine. You know, they would go on," she said. "Which didn't mean they didn't love us. But it meant that they were complete. Their lives wouldn't be destroyed if we weren't there. They were complete unto each other. And that can be a complicated thing for children."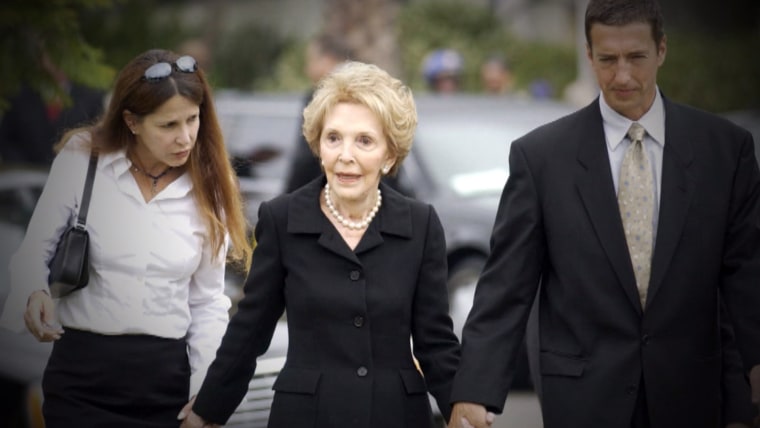 Davis said both she and her brother plan to deliver eulogies at their mother's funeral, the details of which were all planned by the former first lady.
Davis said her mother did not fear death, mainly because it meant she would be reunited with her husband.
"Yes, America lost a former first lady, but I lost my mother. And I'm happy for her that she's with my father now," she said.
Follow TODAY.com writer Eun Kyung Kim on Twitter.