A tragic car accident took the lives of two young mothers and a 9-month-old baby. But as family members mourn, a photo of the crash site is bringing hope that their loved ones are at peace in heaven.
"No doubt it's some kind of sign," Paige Wilson, a cousin of one of the victims, told TODAY.
Hannah Simmons, 23, her baby daughter A'lannah, and friend Lauren Buteau, 28, all of Gainesville, Georgia, were killed in a wreck on April 25 when Simmons lost control of her Subaru Legacy and hit another vehicle.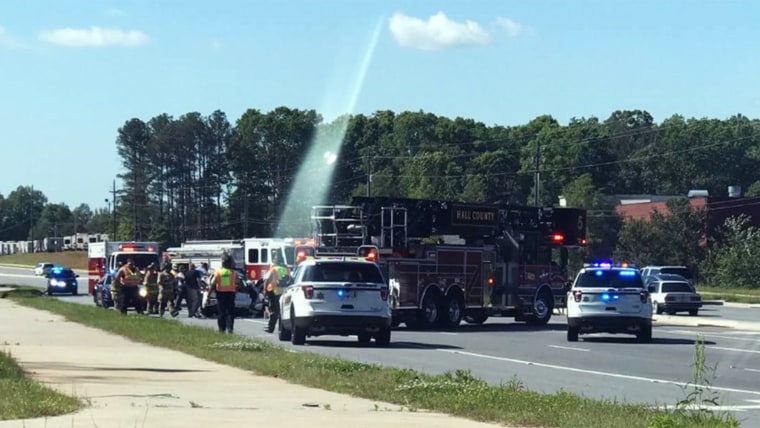 The crash caused a backup on Ga. Route 347, stranding another driver, Anisa Gannon, on her way to work.
Since she was going to be late, Gannon snapped a photo as proof she'd been stuck in a jam, Gannon's aunt, Tara Noble, told TODAY.
Later, when Noble took a closer look at the picture, she saw something more than just a photo of emergency crews at work.
The image appeared to show a beam of light ascending from the road to the sky. Within that beam, there seemed to be two small orbs.
"Oh, my gosh. It's a pathway to heaven," she recalled saying.
Though logic would attribute the light to a windshield glare or lens flare, Noble said that's not the point.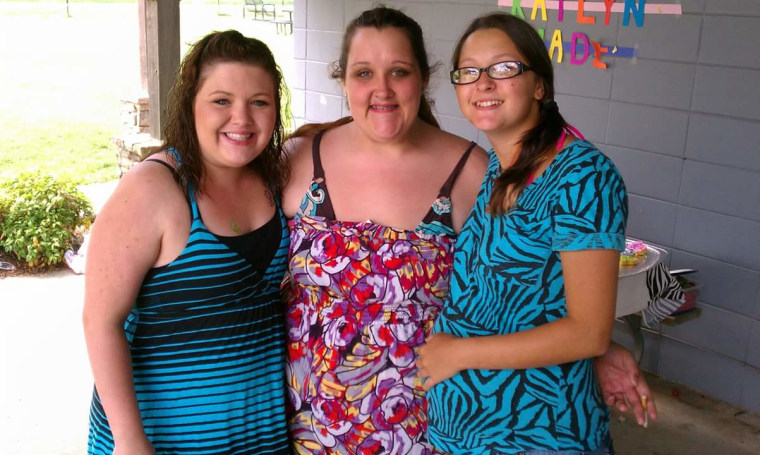 "I don't believe in coincidences, especially the two 'lights' inside that bigger light. It brought the families peace, whether it's a glare or not," she said. "It's indescribable, basically, and it does look like them leaving."
Noble, who lives in nearby Flowery Branch, sought out family members of the victims, determined to get the photo to them.
And glare or not, Hannah's mother, Judy Simmons, told TODAY the photo has been a gift.
"That picture was taken for a reason — to give me sanity," Simmons said. "Hannah was also my best friend, and she's looking down from heaven now."
Wilson, Hannah's cousin, explained that Simmons and Buteau were best friends for many years — just like their mothers, Judy and Dana.
"They grew up together as family. Hannah and Lauren always called each other sisters, they were so close," Wilson said.
Little A'lannah was Hannah's pride and joy.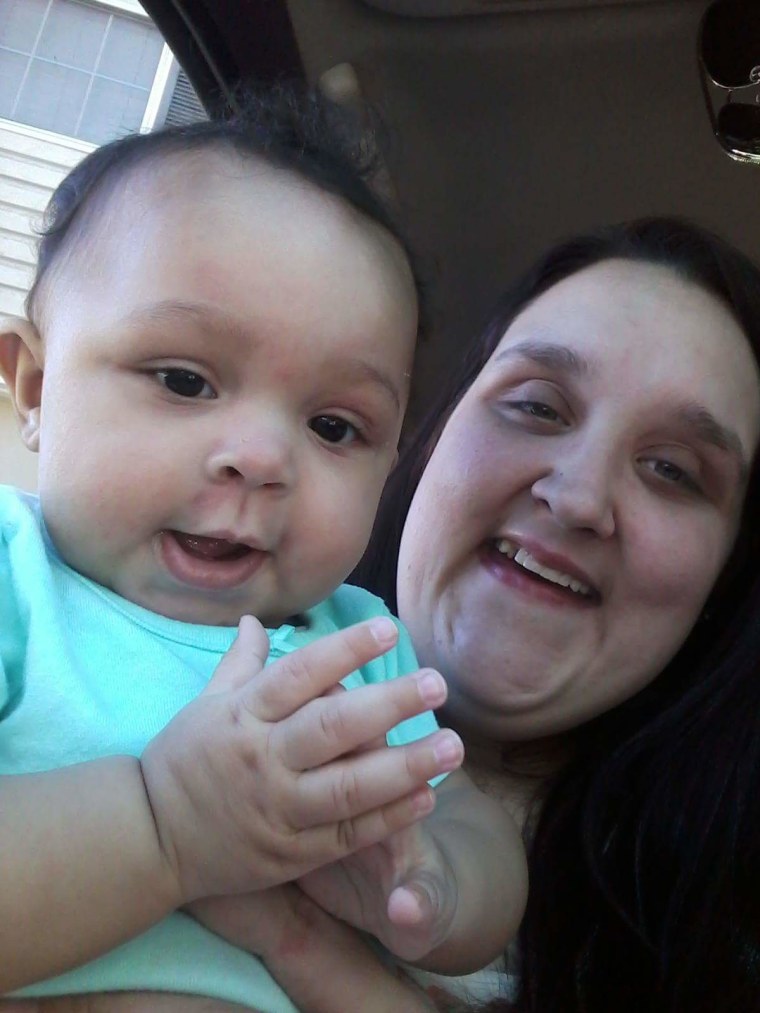 "She loved (the TV show) 'Dog the Bounty Hunter.' As soon as she heard the music she would get to the TV just to see it," Judy Simmons said. "It was the funniest thing you ever saw."
Buteau also had a daughter, Aniyah, 5, who lives with Buteau's aunt, Jodi Carter.
Recalling the night of the accident, Carter said she had just returned home from the hospital when she received the picture in a text from her son.
"I opened the photo and my mouth hung wide open. It took my breath away," she said. "I was in pretty bad shape, but now I know where she is."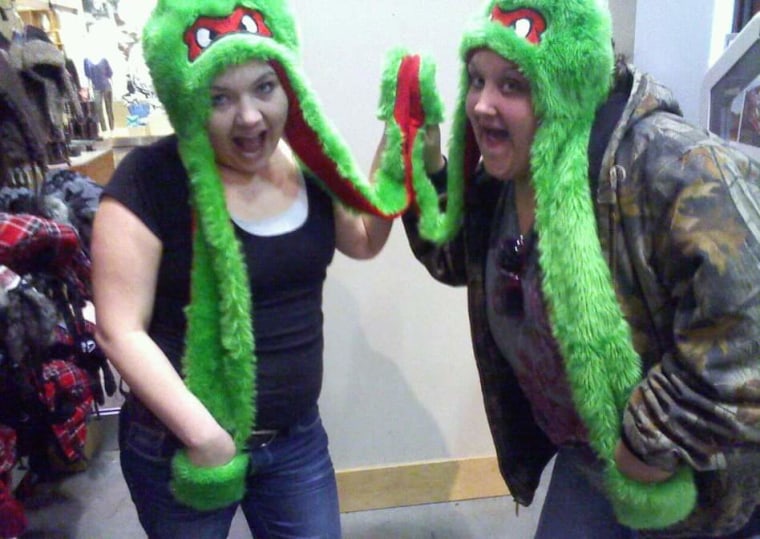 To help ease the burden of loss, friends have started fund-raisers to help both families with funeral expenses for all three victims.
In the aftermath of the crash, the story of the photo was reported in local media and has since begun to get national attention.
Wilson said she hopes that the ethereal photo has a higher purpose.
"If it is able to change even one person's faith for the better, something's been done right."
RELATED: