Yvon Chouinard has never been a typical businessman. A mountain climber, surfer, fisherman and environmentalist, the founder of Patagonia is also known for telling customers not to buy his products.
"I've always felt guilty about making consumer things. So I have a sense that it's my responsibility to help people wear them as long as possible," said Chouinard, whose company once took out a full-page ad in The New York Times that said: "Don't Buy This Jacket."
"You hear 'reuse, recycle,' stuff like that. You also have to consider refuse. Refuse to buy something. If you don't need it, don't buy it," he told TODAY.
Now Chouinard is taking another step toward helping his consumers become more environmentally sound. Earlier this month, Patagonia launched the Worn Wear Wagon, a mobile garment repair shop traveling the country and mending clothing from the brand, which already provides a lifetime guarantee.
"I don't want people to give up on their clothes just because it has a little wear on it," said Cathy Averett, one of Patagonia's repair techs. "We'll fix it. Just fix your stuff. Just make it work."
Chouinard is a disciple of his own message, pointing out the shirt he is wearing is 10 years old.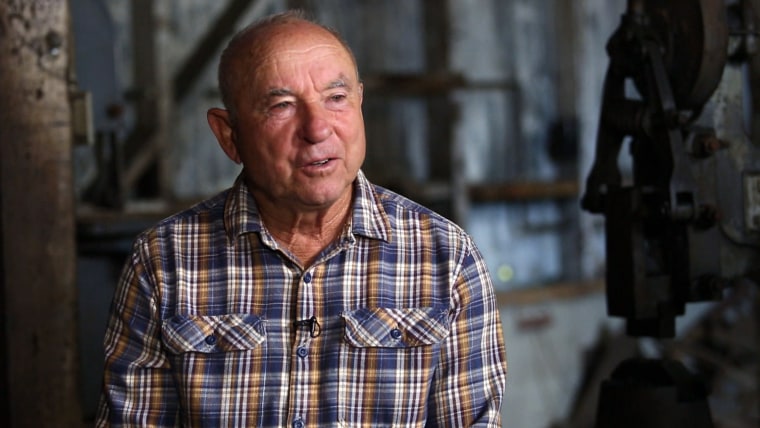 "I hardly own any new Patagonia stuff. I just don't have a need for it," he said.
But durability, quality and sustainability comes with a price tag.
"Organic cotton costs more than non-organic cotton. We're doing everything we can to be as responsible as possible," he said.
Over the next year, Patagonia plans to sell used gear in stores, right along side the new stuff — making it and Chouinard's principles, accessible to more people
"If I was to give anybody advice, I always say simplify your life," he said. "It's a lot more satisfying."
Follow TODAY.com writer Eun Kyung Kim on Twitter.