Phileas Le cléateur has the key to love. Actually, he owns dozens of them.
The Parisian is using his collection of antique skeleton keys to save as many "love locks" as possible from the famed Pont des Arts bridge, which bears love tokens from hundreds of thousands of couples.
But this week, French officials began taking down the bridge's mesh panels, to which the locks have been affixed and have added an extra 45 tons of dangerous weight.
Le cléateur has been using his keys to free as many padlocks as he can, in hopes of reuniting them with their original love-struck owners. He has "rescued" about 400 locks since he began the passion project last November.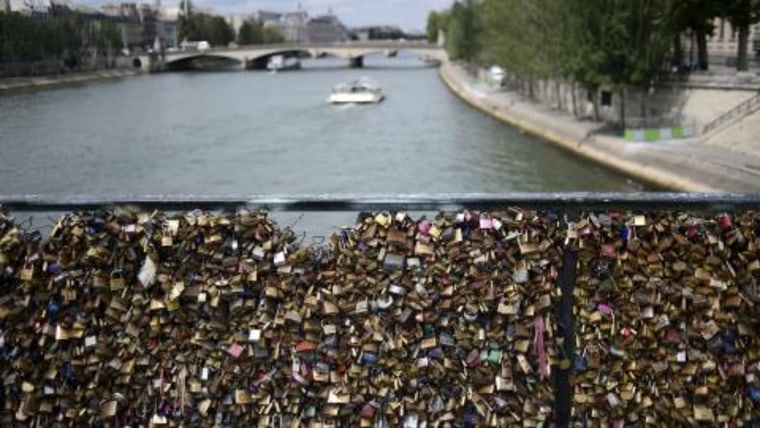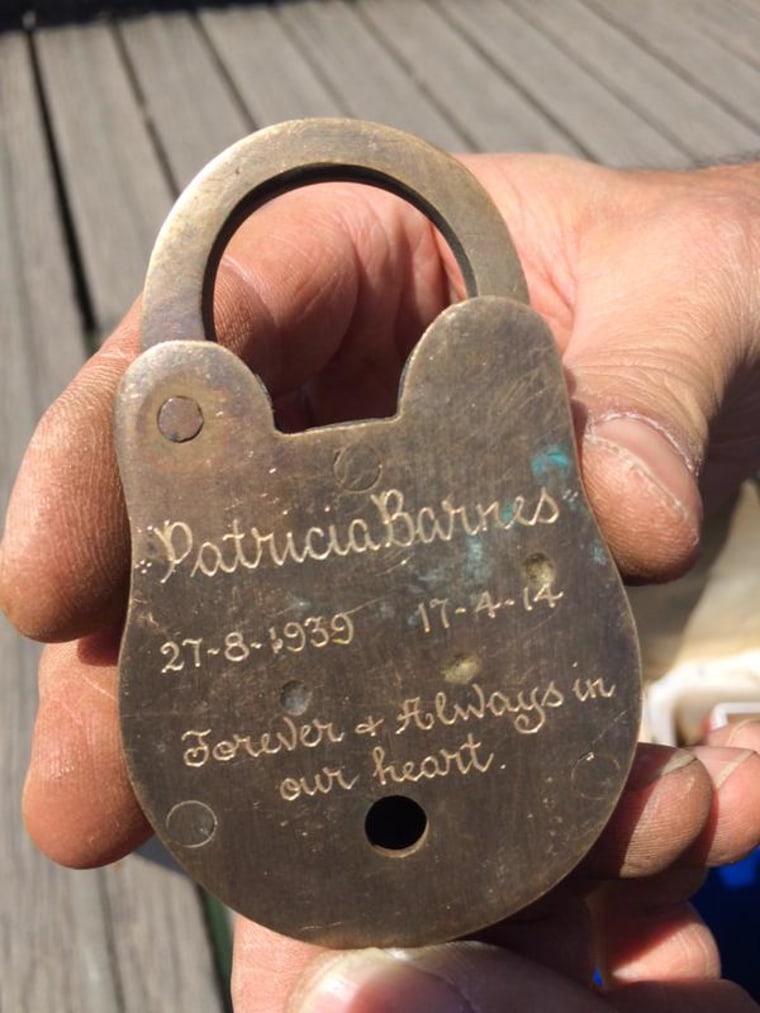 "I'm conscious it's a small part [relative] to the million locks on Pont des Arts," he admitted. "But I spend a lot of time searching the right key for each lock."
Le cléateur, 46, and his wife own a business that makes jewelry out of antique keys, many of which opened 18th-century jewelry boxes and other vintage items.
"My concept is to offer the key to happiness, the key to love, the key to success," he said.
Last summer, they received an email from a Chinese couple who sought their help after finding their business on the web. The couple had visited Paris during their honeymoon and, after learning about plans to remove all the love locks from the bridge, sent Le cléateur a photo of the antique padlock they left behind. They asked if he could track down the lock and and send it back to them.
He never found it, but it wasn't for a lack of trying.
"Phileas decided to go there almost every day. Every afternoon, he used to pass his time to find the padlock," said his wife, Amina La cléatrice, 40. "We never found it and we're very sad about that."
But the visits did yield success with other vintage padlocks Le cléateur eventually opened with his keys.
He and his wife are now preparing to post pictures of the locks that have been saved on Instagram and other social media sites to help reunite them with their rightful owner. All they need is photographic proof of ownership, and Le cléateur will send it back. His only request is that the couple pay for shipping.
"I don't want that it disappears (to) I don't know where," Le cléateur said of each of the locks. "I want to give it back to the lovers."
The couple have repeatedly contacted the mayor's office in Paris, hoping for access to the storage area that holds some of the locks previously removed, but have not received a reply.
"We just want to save as many locks as we can," La cléatrice said. "We do this completely by passion."
Follow TODAY.com writer Eun Kyung Kim on Twitter or on Google+.