It's been nearly three years since the death of Michael Jackson. Now his 14-year-old daughter, Paris, opens up to Oprah Winfrey about growing up with a superstar dad.
In an interview on "Oprah's Next Chapter" (airing Sunday at 9 p.m. on OWN), Paris -- the late King of Pop's only daughter (with ex-wife Deborah Rowe) -- recalls how her dad used to keep her and her two siblings covered up in public because he wanted them to have "a normal childhood."
"I was really confused, like I didn't get why I was wearing a mask," Paris told Oprah. "But I understand it now."  
"He told us that when he was younger, he didn't really have a childhood," Paris said. "And he wanted us to have that. ... Chuck E. Cheese and Toys 'R' Us were our favorite places to go."
Michael Jackson was 50 when he died on June 25, 2009. Along with his daughter, he is survived by his sons Prince, 15, and Blanket, 10.
At his 2009 memorial service, Paris, then 11, tearfully paid tribute to her father during the first public statement of her life. "Ever since I was born, Daddy has been the best father you could ever imagine," she said. "And I just wanted to say I love him — so much."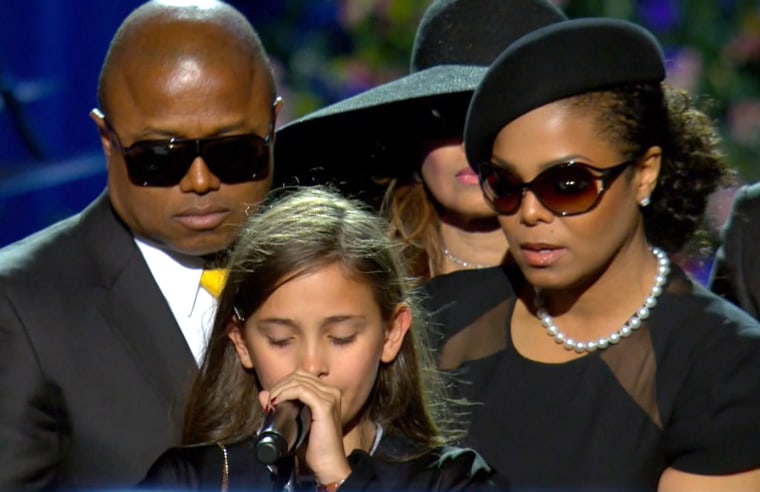 In a promo spot for her interview with Oprah, Paris says of losing her father, "It never gets easier."
In December, Paris scored her first role in a feature film, fantasy flick "Lundon's Bridge and the Three Keys," Us Weekly reports. 
"I love acting. It's my passion," she told Ellen DeGeneres, also in December, during her first-ever solo interview. "When I was really little, because my dad was in the movie 'Moonwalker.' I knew he could sing, like, really well, but I didn't know he could act. I saw that and I'm like, 'Wow, I want to be just like him.' "
Paris Jackson's interview with Oprah comes on the heels of Michael Jackson's newest posthumous release, "Don't Be Messin' 'Round," which was released on Tuesday. The demo track is a bonus on a re-release of the first No. 1 single from "Bad," "I Just Can't Stop Loving You."
Will you watch the interview? Tell us about it on Facebook and follow us on Pinterest. 
Related content: