As people across the world express support for Paris in the wake of Friday's horrific terrorist attacks, there are several ways you can help the victims, their families and others affected by the deadliest day on French soil since World War II.
At least 127 people were killed and about 200 were injured in a coordinated set of attacks in the French city on Friday, with ISIS claiming credit. Millions took to social media to express condolences for the victims and pray for peace in Paris, as a peace sign featuring the Eiffel Tower became a symbol of solidarity with the people of Paris.
RELATED: Powerful sketch emerges as symbol of support in wake of attack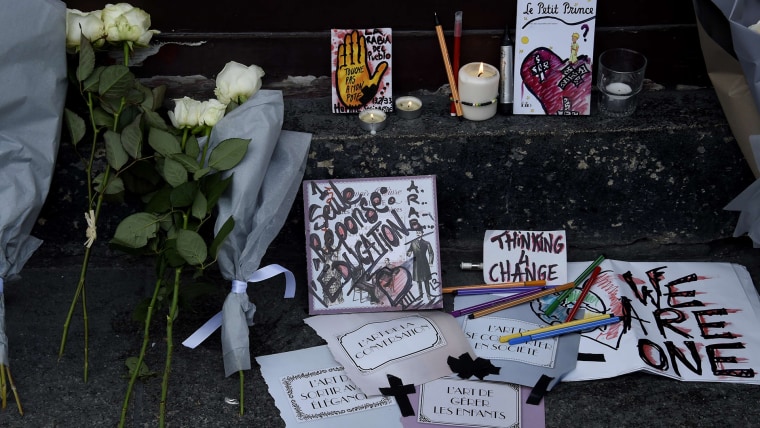 For those looking to make tangible contributions to organizations providing resources and support for the victims, there are several charities and other means of sending assistance. Here are some ways you can help:
The Red Cross: The French Red Cross has announced it already has hundreds of volunteers on the ground working with the victims and their families. The International Federation of the Red Cross and Red Crescent Societies are also options, although you cannot donate directly to the French Red Cross and donations to those two organizations go toward their overall efforts around the world, not specifically the Paris victims.
Follow or participate with the hashtag #PorteOuverte: The phrase means "open door" and has been used by Parisians offering their homes as shelter for anyone who needs them. People in other nations have also used it to offer a place to stay for French citizens who are stranded by plane delays or by the country closing its borders in the wake of the attacks.
Donate blood: For those in Paris or the surrounding area, you can arrange to donate blood through the French National Blood Service or by using the Don du Sang à Paris app.
Local French organizations: The Secours Catholique-Caritas France and the French Secours Populaire are two organizations that provide assistance during emergencies.
Check in with loved ones: For those in Paris whose families may be worried about their safety, Facebook has activated its Safety Check feature. Normally used for natural disasters, the feature allows users to let friends and family know their status in the wake of a catastrophic event.
Follow TODAY.com writer Scott Stump on Twitter.