The parents of a young man found stabbed to death near his California home are speaking out about their son, hoping to turn their personal tragedy into a movement to help others in need.
Blaze Bernstein, 19, was visiting his parents while on winter break from the University of Pennsylvania when he disappeared earlier this month after leaving to meet friends. A former high school classmate was charged Wednesday in his death.
Blaze's parents say they refuse to focus on potential motives for their son's murder, including the suggestion that he was killed for being gay.
"We celebrated him, everything about him. We wanted him to feel like he could be open about every part of his life," Jeanne Pepper Bernstein told TODAY's Natalie Morales. "We wanted him to naturally get to a comfortable place. And he was getting there. He was on his way."
Jeanne and her husband Gideon want to focus on the life Blaze lived and the passions he shared with his family, such as traveling and cooking. In fact, Blaze showed off his culinary skills on the evening of Jan. 2, when the entire family gathered for a dinner.
"We had the grandparents there. All of my children were together under one roof, and Blaze cooked a beautiful meal for all of us to eat," Jeanne said.
After dinner, Blaze went out to meet friends. He never returned.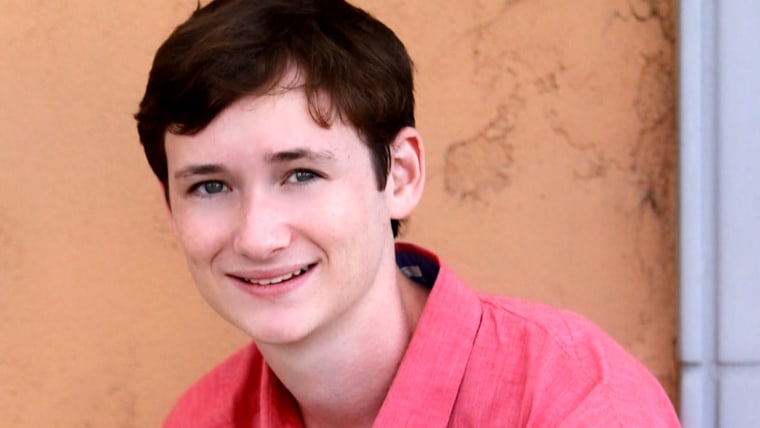 His parents realized something was wrong the next morning.
"We were supposed to be together that day and he wasn't in the house," Jeanne said.
Eight days later, police discovered Blaze's body, stabbed more than 20 times, buried in a shallow grave at a park near the Bernstein home.
"I lost my son. I lost the most precious gift," Jeanne said.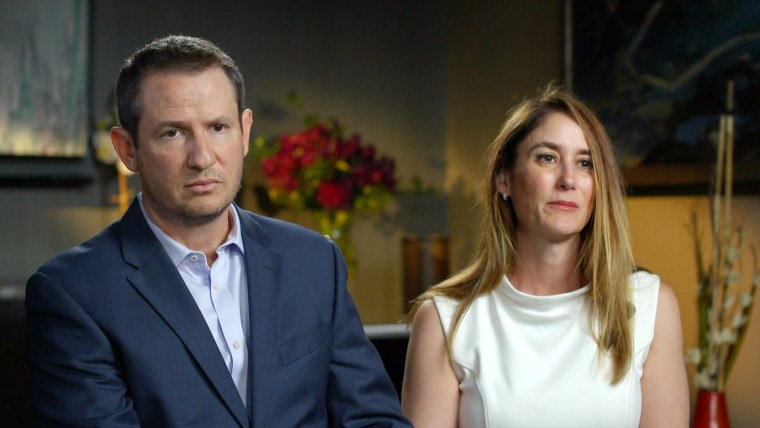 Authorities have charged Blaze's high school classmate, 20-year Samuel Woodward, with murder but said they continue to investigate to determine whether additional charges will be filed.
"We're looking for that evidence and if and when we find it, we will amend the charges and file that," said Orange County District Attorney Tony Rackauckas.
Woodward is being held without bail. His attorney said the suspect comes from a good family that also has suffered from the tragedy.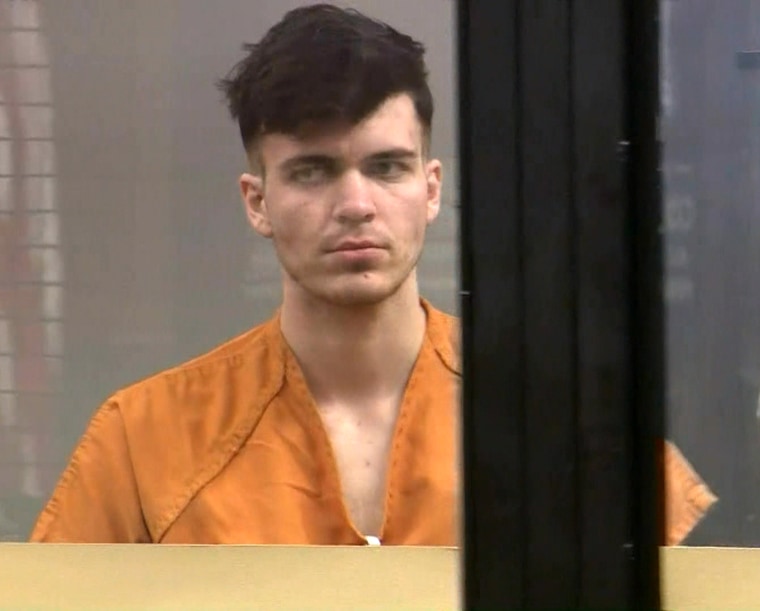 The Bernsteins declined to talk about the investigation, saying it won't help bring back their son.
"If we talk about these things now, then this young man will not get a fair trial. And I want that for all of us," Jeanne said. "I want the legal system to work. I'm an attorney. I value it."
Instead of wallowing in their loss, the Bernsteins are trying to find ways to keep their son's memory alive.
"I don't know why we were tasked with having to go through this and losing our child, but I told Jeanne that I want to make the best of this," Gideon said.
The couple started a #DoGoodForBlaze movement to inspire good and help protect other children.
"That's been the inspiration, is the story and trying to turn this into something that could be magical," Gideon said, adding: "This is a story of hope for the future that has come from a tragedy that no one would ever wish on their worst enemy."
The couple has been overwhelmed and touched by the support their community has provided.
"It reminds me that people are good. And people really do care about each other," Jeanne said.