Kelby Giesler Davis was stopped at a red light in Odessa, Texas, on Saturday, when a gunman started shooting at random.
The terrified mom jumped into the backseat to protect her 17-month-old twins Rhett and Anderson. But Anderson was already covered in blood.
"A bullet went through our car, missed Rhett by inches and hit Anderson in the mouth and chest," Davis wrote in a Facebook post on Sunday.
The toddler was helicoptered to UMC Health System in Lubbock, where she underwent emergency surgery to remove bullet fragments from her body, she said.
"How we are home with our baby girl just 24 hours after this tragedy struck is absolutely unbelievable," Davis wrote. "How resilient toddlers are is a gift that only God could provide. We know Anderson is getting a lot of attention and with the attention comes prayers, so I am thankful for that."
Davis noted that Anderson was just one of the innocent victims. Twenty-one others were injured and seven killed in the shooting spree.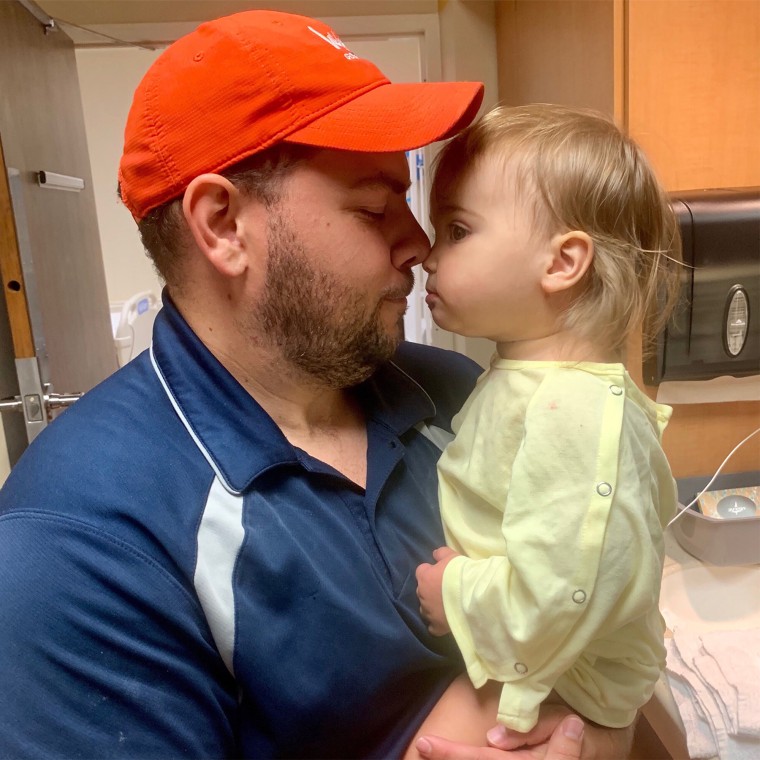 "Our lives could be looking very different today, like too many peoples are, and to be very honest I have a strange guilt of how our story ended so happily," she said. "My heart hurts so bad for everyone that lost someone yesterday because there were so many moments that I thought we were going to be in the same situation."
Davis also showed empathy for the alleged shooter's parents.
"I sat in a hospital room holding my baby last night, thinking about how the shooter was once a baby laying innocently in his mother's arms and that mother may be mourning the loss her baby and the life she imagined for him," Davis revealed. "I pray that our community will continue to do what it does best and that is be a community. A community of support, prayer, donation, love and laughter."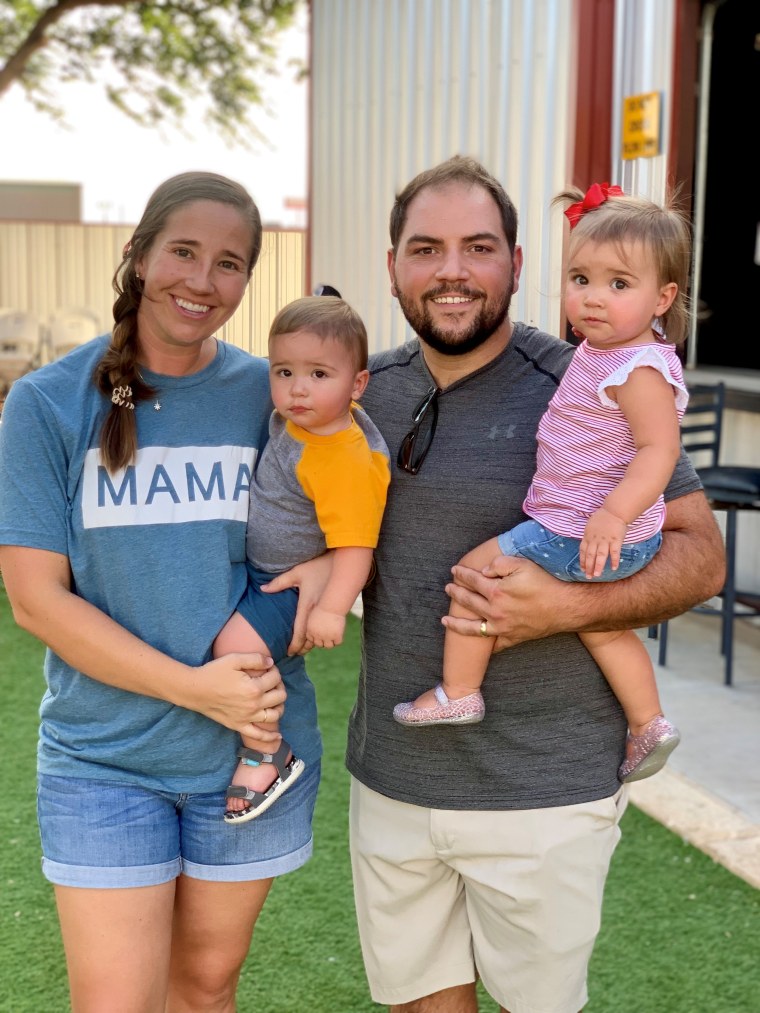 On a GoFundMe page created by a family friend, Anderson's mother revealed that the child was shot in the face by the gunman. This caused her to have shrapnel in her chest, a hole through her bottom lip and tongue and her front teeth knocked out.
GoFundMe verified the page's authenticity to NBC News and confirmed the fundraising site is working with the campaign organizer to ensure funds are sent directly to the family
In a written statement, Kelby and Garret Davis thanked those who have offered their support to them during this trying time.
"The amount of love and support we have received from family, friends, and complete strangers is overwhelming," they continued. "We are forever grateful for all of your thoughts, prayers, support, and donations. We ask for your continued prayers through this time of healing."
They added: "By the grace of God, Anderson is expected to make a full recovery."