The Make-A-Wish Foundation grants sick children's wishes every day, but Kellan Tilton threw a curveball their way with a humble and simple request.
When a wish granter from the foundation came by the 3-year-old boy's home in Detroit, Maine, in the spring, she found out that Kellan likes to play outside and hang out with his family, but wishes he could spend more time outside with them.
Kellan was born on Feb. 4, 2012, with a large tumor in his spine and abdomen. The doctors diagnosed him with neuroblastoma stage 3 and he started chemotherapy at just 3 days old. The young fighter ended up kicking cancer at 6 months old, but unfortunately it left him paralyzed.
"He beat the cancer dragon, but will forever have the battle scars," Elizabeth Tilton, Kellan's mom, wrote on her son's community Facebook page. "Kellan has endured so much in his short lifetime and yet, he is the happiest and most exuberant of kiddos."
RELATED: Yankees surprise staff of movie theater that employs workers with disabilities
His family spends a lot of time by the barn in their backyard, which isn't easy for him to get to in his wheelchair because "the grass is too hard," Kellan told his wish granter. Together, they came up with the idea to build a path connecting his house to the barn.
"I had never heard of a more unique or simple wish," Sonya Purington, marketing and communications director at Make-A-Wish Maine, told TODAY.com. "He's a boy who just wants to have the independence to play with his family. His wish really touched all of our hearts."
RELATED: Mom searches for mystery child who looked past her son's disability
Make-A-Wish teamed up with Wireless Construction, as well as other companies, to fulfill the boy's wish and they got to work on Aug. 10. Throughout the week, Kellan watched through the window and even got to help out by hammering nails in place and assisting with driving the tractor.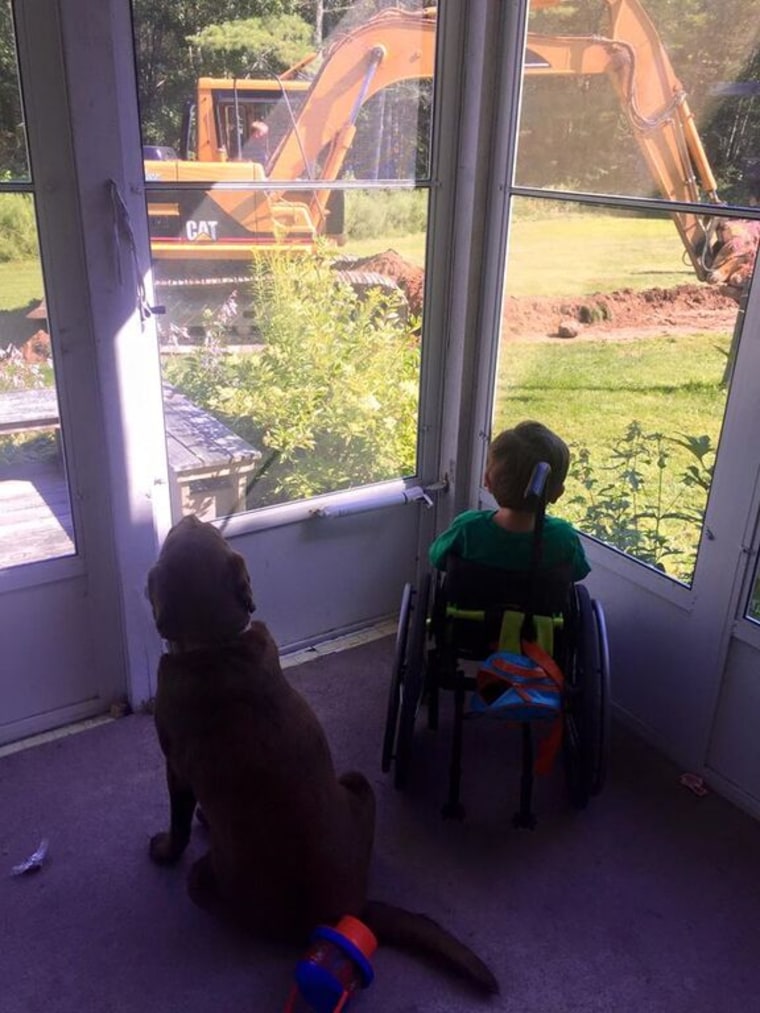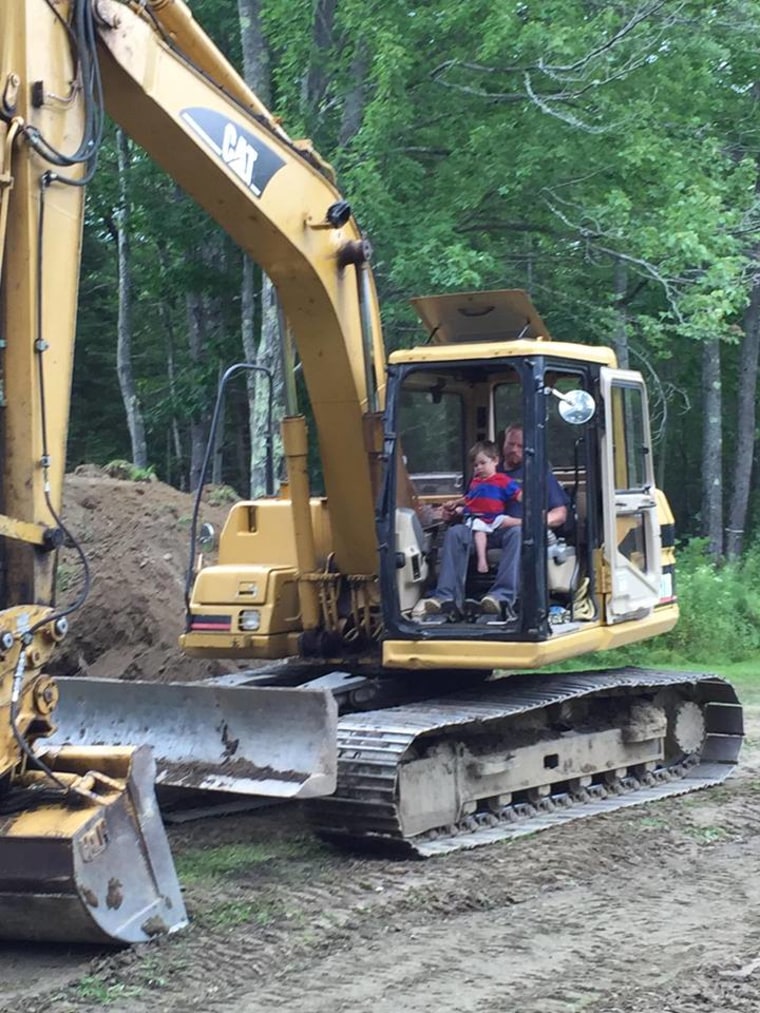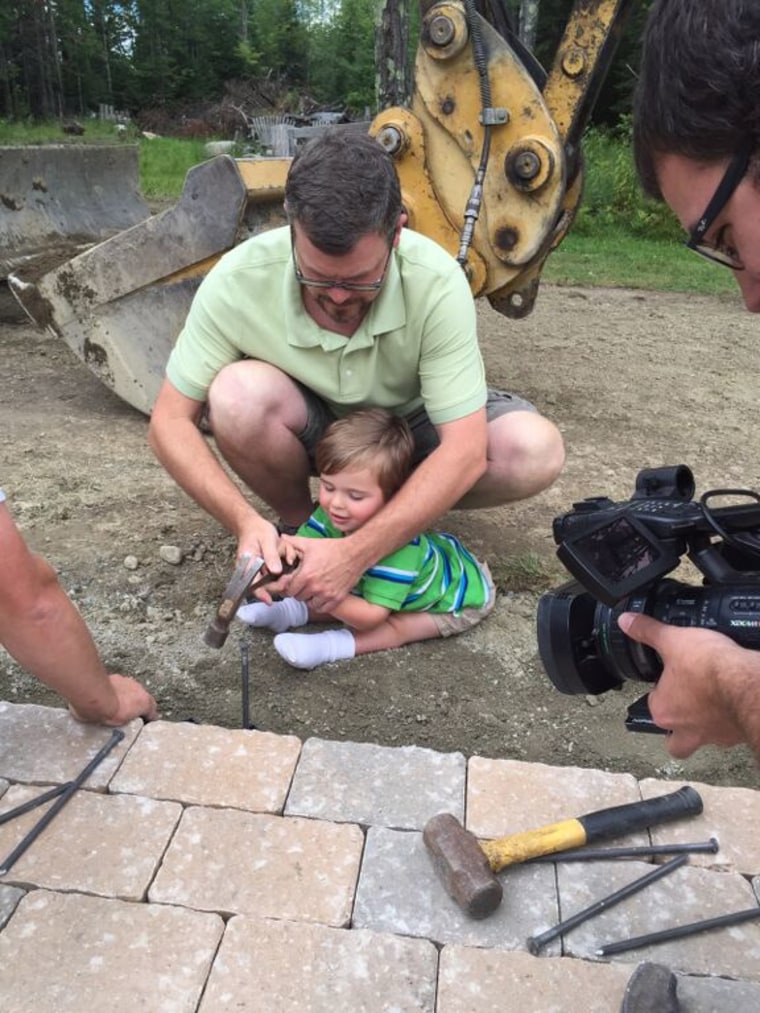 The pathway was finished just in time for the celebration on Saturday, which Make-A-Wish made even more special than the family could have imagined. That morning, they picked up Kellan, his parents and seven siblings in a limo and took them to a whiffle ball tournament, hosted by the foundation, where Kellan got to throw the first pitch.
RELATED: 'Paralyzed Bride' uses sexy photos to challenge attitudes about disability
"He doesn't let his wheelchair constrain him," Dan Tilton, Kellan's dad, told TODAY.com. "He'll sit in the backyard and throw the ball and swing the bat better than most kids I've seen."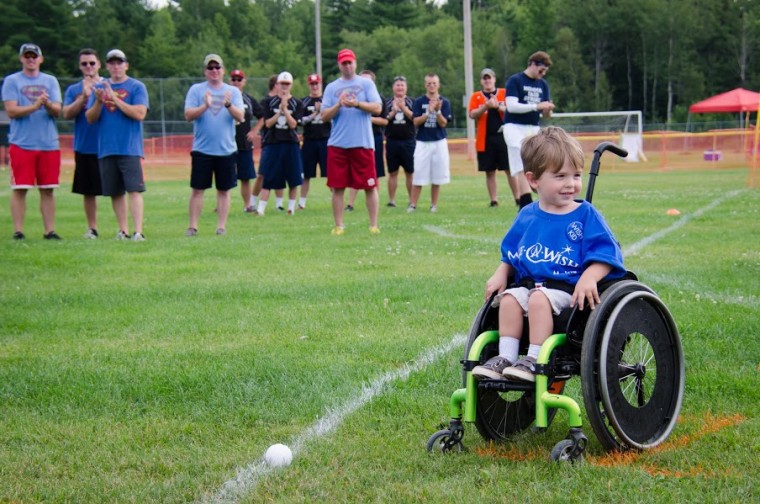 After the tournament, they were welcomed home by an entire house full of friends, family, construction workers and people from Make-A-Wish who all couldn't wait for Kellan to see the finished product. They also surprised him with a playground and sandbox filled with toys.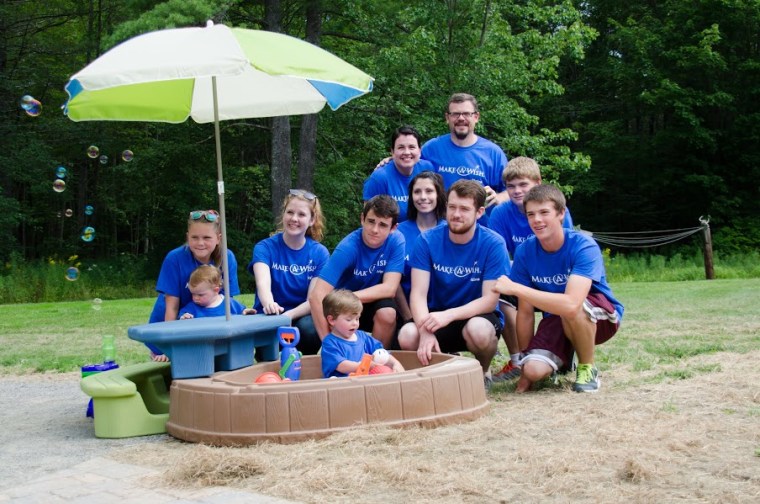 "When he rolled outside for the first time, everyone went crazy with applause," Tilton said. "It was a really emotional experience."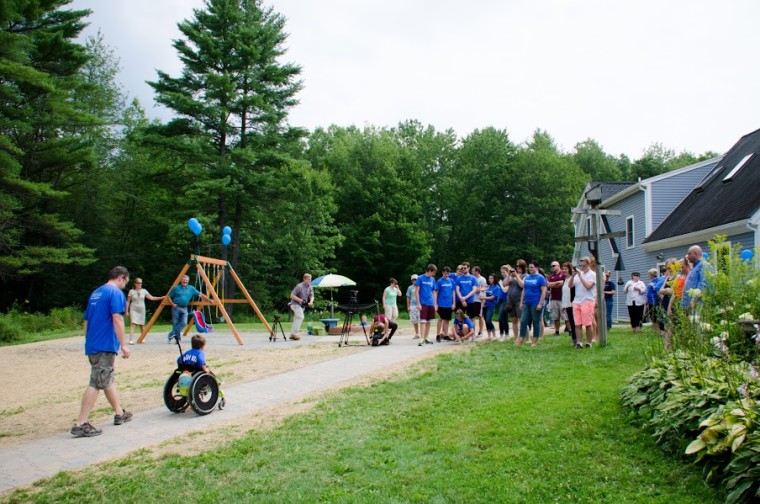 The next morning, Tilton was working by the barn when he heard Kellan say, "Hi dad!" He was planning on carrying him outside when he woke up, like he's so used to doing, but forgot that his son was now capable of getting there himself.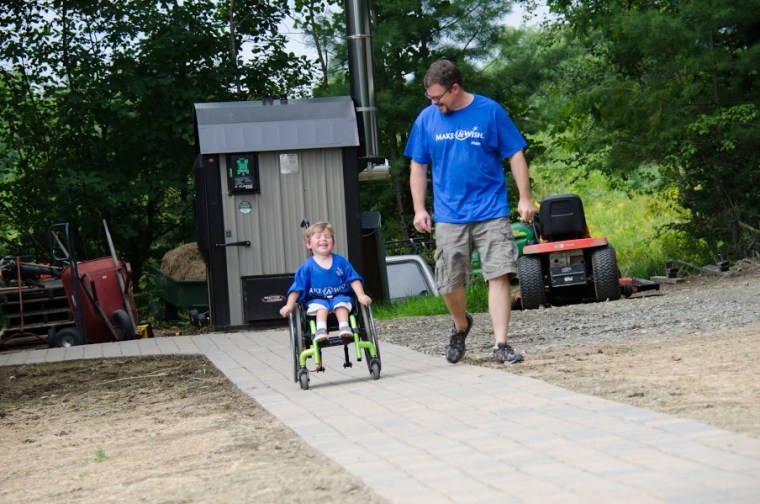 "His wish speaks to the type of person he is. He's such a positive kid and starts each morning telling me and my wife what a beautiful day it is, even if it's not." Tilton said. "It's the simple things in life that make him happiest — not because of his condition or the cards he was dealt, but because he knows what's important to him."