Pamela Anderson alleges in her new memoir that Tim Allen removed his robe and exposed himself in front of her while on the set of the 1990s sitcom "Home Improvement," an accusation Allen denies.
The incident allegedly occurred on the first day of filming the hit ABC show, Anderson wrote in her upcoming memoir, "Love, Pamela." An excerpt of the memoir containing the accusation was published in Variety, and confirmed by TODAY through an advance copy of the book.
"On the first day of filming, I walked out of my dressing room, and Tim was in the hallway in his robe. He opened his robe and flashed me quickly — completely naked underneath. He said it was only fair, because he had seen me naked. Now we're even. I laughed uncomfortably," Anderson wrote in the book.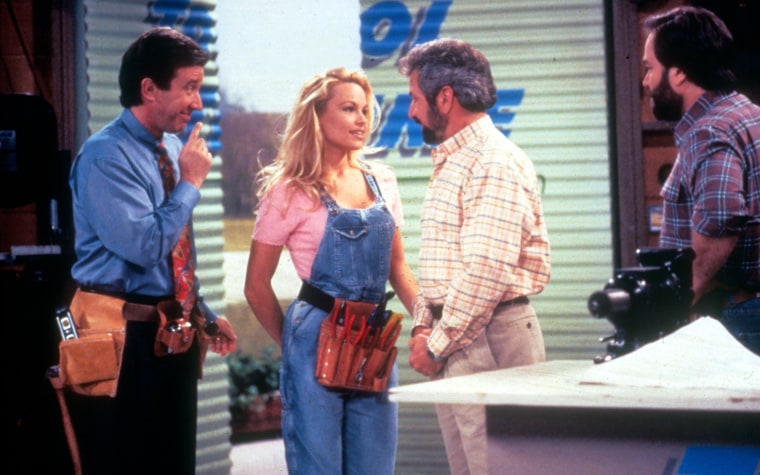 "It was the first of many bizarre encounters where people felt they knew me enough to make absolute fools out of themselves," Anderson continued in the book.
Allen denied Anderson's allegations in a statement to NBC News. "No, it never happened," he said. "I would never do such a thing."
Anderson first appeared in "Playboy" in 1989, and the first season of "Home Improvement" premiered in 1991, according to IMDb. The actor and model played Lisa the Tool Girl for the show's first two seasons, before she left to star in "Baywatch."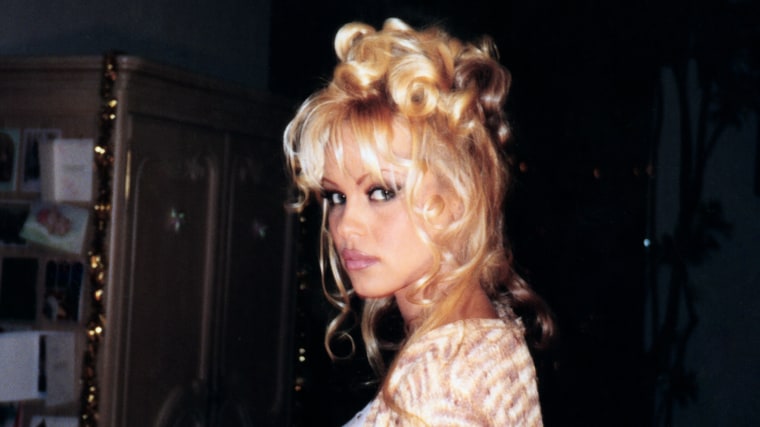 Anderson's memoir will detail how she "lost control of her own narrative" as her life and romantic relationships were dissected in the media, according to HarperCollins, the book's publisher.
Netflix is also premiering a documentary on Anderson's life, "Pamela, A Love Story," which will also premiere on Jan. 31.
"I was very hesitant, but looking back, I feel empowered," she said in a press release for the movie. "And I hope that (my story) inspires people to have a great f------ time and not worry so much."
The book and documentary are set to be released a year after Hulu's series "Pam and Tommy" premiered. The series starred Lily James as Anderson and Sebastian Stan as her former husband, Tommy Lee.
The show focused on the start of their relationship and how the couple's sex tape was stolen and leaked to the public.
"Pam and Tommy" was made without Anderson's permission. Showrunners and star Lily James stated they reached out to Anderson while the show was in development and received no response. 
Anderson addresses the biographical show in the documentary. "I blocked that stolen tape out of my life in order to survive and now that it's all coming up again, I feel sick," Anderson said in the trailer for her Netflix documentary. "I want to take control of the narrative for the first time."