Bristol Palin called off her nuptials to Medal of Honor recipient Dakota Meyer last week, and now she's broken her silence on the canceled wedding in an emotional blog post.
"I guess you have seen by now that the wedding — that was supposed to happen last weekend — was called off," she wrote on the website Patheos. "I'm sure you've seen this has been all over the media, but this is a painful time for family and friends and I would just really appreciate your prayers."
"I know God's plan is greater than anything else, and Tripp and I are in Alaska beginning to rebuild our lives under much different circumstances than we anticipated," she added, referring to her 6-year-old son.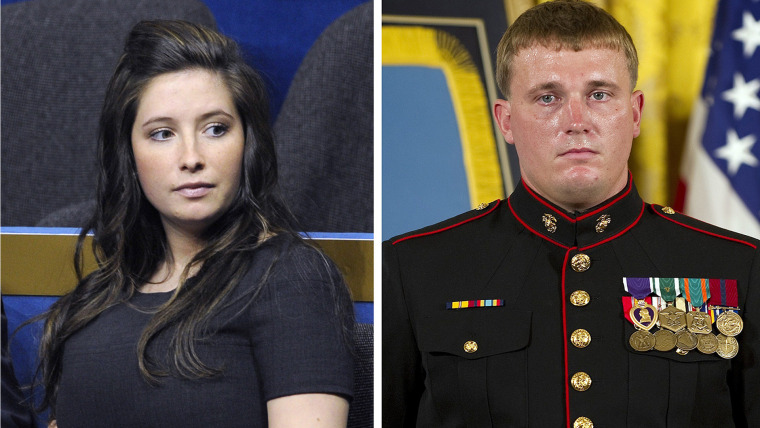 Her mother, Sarah Palin, revealed that the couple would not be walking down the aisle as planned in a Facebook post on May 18.
"Bristol and Dakota couldn't be more thankful for the love and support of family and friends over the past months while preparing for their wedding," the former Alaska governor wrote. "They have informed loved ones that unfortunately the announced celebration planned for May 23 will not be held."
In March, Bristol announced her engagement to Meyer, a former Marine who rescued dozens of American and Afghan soldiers from a deadly ambush in 2009, and received the Medal of Honor from President Obama in 2011.