If the thought of packing for a few days of rest and relaxation sends you into stress overload, help is here. "Shape" magazines, Jacqui Stafford says it only takes three key pieces to keep you stylish.

A silky, patterned sarong

Day — Sarong as swim cover-up
Everyone has a sarong that they take away for the weekend. This is a classic way to wear a sarong. You can tie it over your swimwear piece during the day or pair it with cute flip-flops and a large beach tote that carries everything. We love this metallic beach tote because it's super cheap — $40 — and metallics are a hot trend. This is a great way to wear the trend without spending lots of money.
Seen on TODAY:
Sarong: Cool Change "Sufi" sarong, $84,Calypso,
Flip flops: Nine West, $49,
Swimwear: Liz Hurley Bikini Allegra, Top $86, Bottom $86,
Tote: Bisou Bisou for JC Penny, $40, JCPenny stores
Sunglasses: Sean John, $150,
Evening — Sarong as sexy halter top This is a fantastic evening look using the same sarong. Take the same sarong that you can wear on the beach and wear it this time as a sexy halter-neck top. We twisted it around the body and tied it at the neck. We added the slim boot-cut jeans, high heels and a cute clutch and large hoop earrings. We added this clutch because it's an unusual design, but it's not too small and adds punch to an outfit.
Seen on TODAY:
Sarong: Cool Change "Sufi" sarong, $84,
Jeans: Chip & Pepper jeans, $165,  Chip & Pepper
High heels: Botique 9, $115, Nine west stores
Metallic clutch: Rafe gold clutch, $325,
Bracelets: Totally fab design, $75,
Hoops: Gold hoops, $16,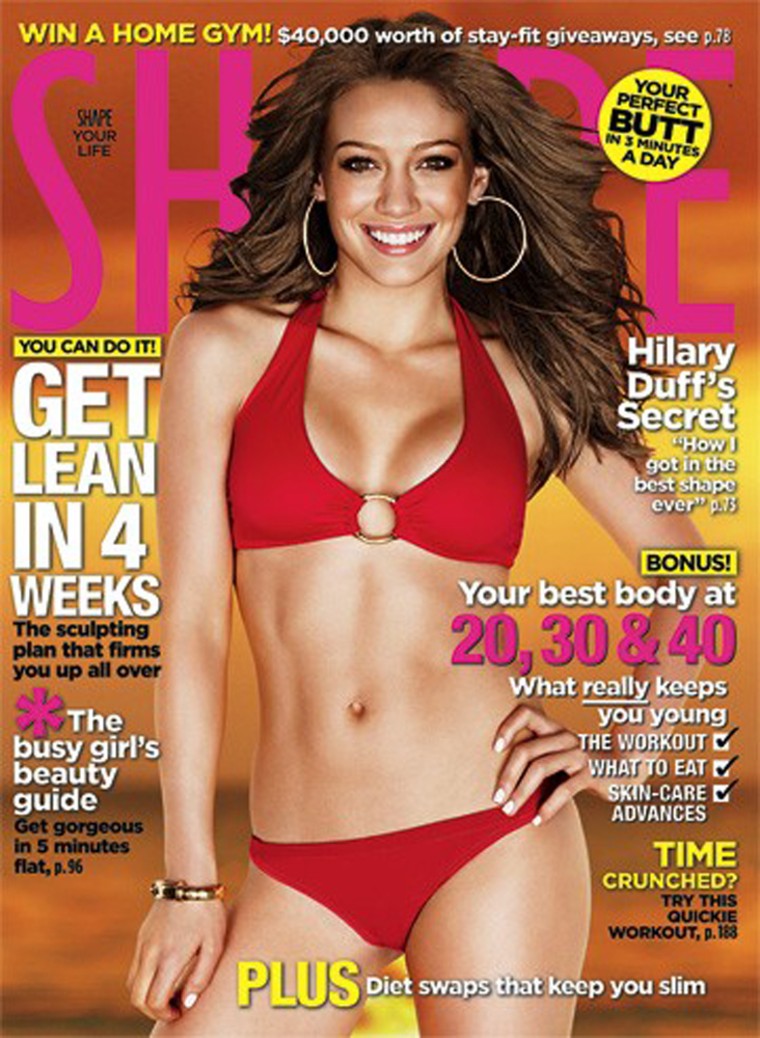 Day — Shorts paired with t-shirt and sneakerThese are a great pair of shorts that look great dressed up and dressed down. For the day look, pair them with bright layered tanks from Lacoste and cute sneakers from Adidas by Stella McCartney. This is a trendy look for the day, but also very casual.
Seen on TODAY:
White hoodie: Lacoste, $130, Macy's
V-neck tanks: Lacoste, $48, Macy's
Shorts: XOXO, $49, Macy's
Sneakers: "Lalima" Addidas by Stella McCartney, $145,
Tote:Bisou Bisou for JC Penny, $40, JCPenny stores
Evening — Same shorts paired with sky high heels, metallic sparkling tank
For evening, we took the same pair of shorts and added a sparkling tank. We love this tank because it's only $39.50 from Express. Again, we paired it with the high heels from Nine West and added the clutch.
Seen on TODAY:
Shorts: XOXO, $49, Macy's
Top: Express gold tank, $39, Express stores
Heels: Botique 9, $115, Nine west stores
Clutch: Rafe gold clutch, $325,
Hoops: Gold hoops, $16,

A simple summer sundress

Day — Simple summer sundress paired with sunhat and flats
Take a simple cotton sundress and dress it down with a large sunhat, flats and tote for the day. Nude underpinnings are the secret for a dress like this from Maidenform.Seen on TODAY:
Sundress: Miguelina "Mandy" dress, $295, Miguelina Boutique, (212)400-3100
Flats: Nine West, $49,
Sunglasses: Coach sunglasses, $250,
Sun hat: Large pink sunhat, $14.99,
Tote: Bisou Bisou for JC Penney, $40, JC Penney stores

Evening — Simple summer sundress with shawl, necklace and heels
For an evening look, this sundress can easily go from beach to the bar. Simply add a shimmering shawl that is not too bulky around the shoulders. Add the same metallic heels and clutch. And go to town with a necklace that shows off the neckline.Seen on TODAY:
Sundress: Miguelina "Mandy" dress, $295, Miguelina Boutique, (212)400-3100
Heels: Botique 9, $115, Nine west stores
Clutch: Rafe gold clutch, $325,
Necklace: Long necklace, $50,
Shawl: Gold shawl, $32,
Hoops: Gold hoops, $16,