We have a winner! 
"That is one heinous sweater, my friend," Willie Geist told the winner, Dillon M. from Texas, in the TODAY studio.
How'd it come about? "I tend to go a little overboard with things," Dillon told our anchors, adding he works as a graphic designer. "Usually it looks a bit better than this."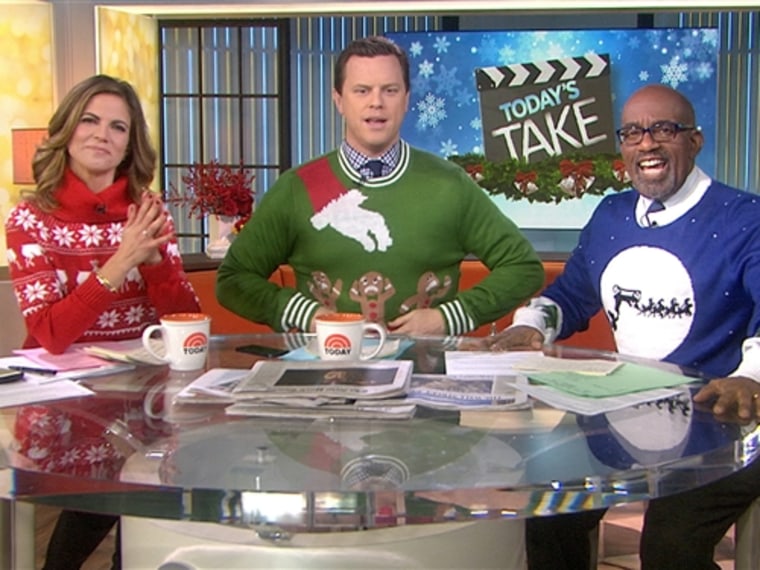 Original story posted 12/12, and updated 12/18:
Who said bad style doesn't pay? 

TODAY launched a search for the world's worst holiday sweater, flying its owner out to NYC for an appearance on the broadcast. 
We were inundated with entries, and then viewers voted for their favorite between five finalists. 
Read the official contest and voting rules. 

The five finalists:
Mitzi P. from Wabash, Ind.
Alexis C. from Clarksburg, W.V.

Beth H. from Tucson, Ariz.

Stephen R. from Eureka Springs, Ark.

Dillon M. from Spring, Texas

Thanks for voting! Voting has ended.