Childhood roles made him famous, but he would go on to live for nearly a century, outliving most of his young co-stars. Jack Hanlon, who starred in at least two of the classic "Our Gang" movies of the Depression era, has died at 96, The Associated Press reports.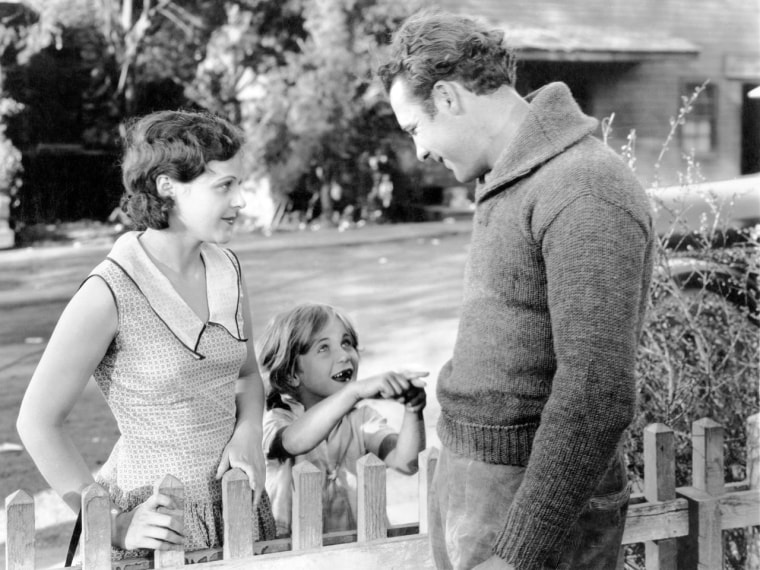 "He was absolutely the sweetest, most charming man," Hanlon's niece Wendy Putnam Park told the AP. "He loved talking about being in the movies if you brought the subject up. He loved sharing stories about being in them." Park also told the AP that her uncle was in relatively good health until recently, and according to her, he died of "old age."
According to Variety, Hanlon was "apparently the oldest living person to appear in the 'Our Gang' comedies and likely the last surviving cast member of the Buster Keaton silent classic 'The General.'"
The Our Gang comedies broke ground by featuring child characters who were poor and hung out together despite racial and gender differences. In a Hollywood where glammed-up child actors usually portrayed fantasy lives on the screen, they were grounded in the poverty and naturalness moviegoers saw every day in their own neighborhoods.
There were dozens of Our Gang films. According to the Internet Movie Database, Hanlon appeared in "The Glorious Fourth" and "Olympic Games." Variety also says he appeared in "Ten Years Old."
While some Our Gang characters were known by recurring names, Hanlon appears to have played unnamed neighborhood tough guys. His "Olympic Games" character is listed in IMDb only as "Kid Who Gets Beaten Up."
Many of the "Our Gang" stars, known as the Little Rascals, died relatively early, with Carl Switzer, who played Alfalfa, dying at age 31, Norman Chaney, who played Chubby, dying at 21, and Billie Thomas, who played Buckwheat, dying at 49.
Hanlon also had a small role in the 1926 Buster Keaton silent film, "The General," which disappointed at the box office at the time it was released, but is now considered a classic. He also starred in the 1929 William Wyler film "The Shakedown," playing an orphan who's taken in by a professional boxer. That film was released in two versions, silent and "talkie." He received a kiss from Greta Garbo in the 1930 film "Romance."
Hanlon rarely made more than $5 a day for acting, the AP reported. He attempted a career in professional baseball before becoming a furniture mover, according to Variety.
Do you remember Hanlon and the Our Gang movies? Tell us on Facebook.
A look back at Whitney Houston, Davy Jones, Andy Griffith and others we lost this year.
Related content: