Holly Hoyle O'Brien and Meagan Hughes were born in South Korea just two years apart, but by the time youngest sister Meagan turned 5 years old, they were orphaned and separated.
Both sisters were adopted by American families, but neither ever knew what happened to the other after that split 40 years ago.
Until very recently.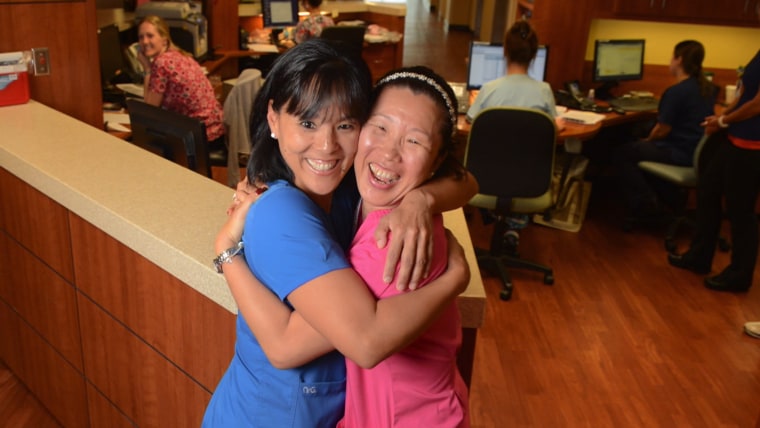 After decades apart and a 7,000-mile relocation, the siblings finally found each other where they least expected it — at work!
"I just cried and cried and just — I'm sorry ..." an emotional Holly told TODAY.
The coincidence is remarkable — Holly and Meagan not only worked at the same Florida hospital together, they worked on the same shift on the same floor.
"She actually trained me one day, and that's when we immediately clicked and started having a conversation about our backgrounds," Meagan explained.
And while they shared lunchtime together, they started to suspect that they shared much more.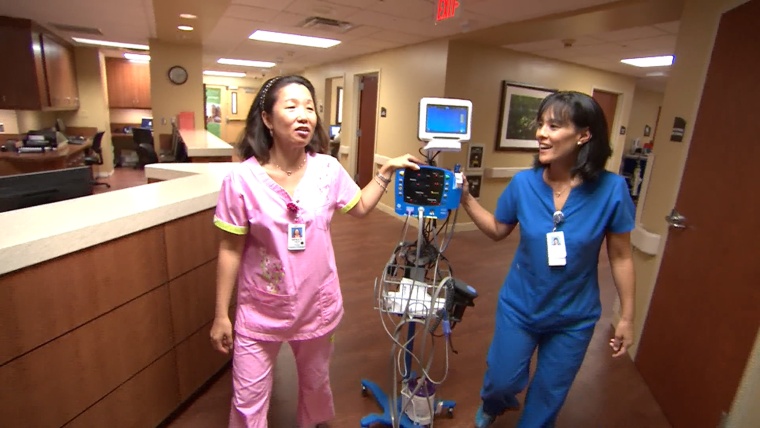 "She also mentioned she grew up in an orphanage, and that caught my attention," Meagan said. "I asked Holly what her last name was in Korea and she said Shin. And I said, 'Oh my gosh, that's also my last name too.'"
It was enough of a coincidence for the women to get a DNA test, and the results confirmed that it was more than a coincidence. They're really sisters.
"I was speechless — numbness," Meagan said of the results. "I couldn't even begin to say what words come out because I was in shock."
"I was trembling and shaking, my husband had to literally hold me," said Holly.
Now they have each other again, and it's a dream come true for both of them.
"I pray to God every day, 'Please find a sister,'" Holly said. "And he did all the work."