The worst mass shooting in American history has left at least 49 people dead and just as many people wounded. It's also left a nation heartbroken, frustrated and wanting to help.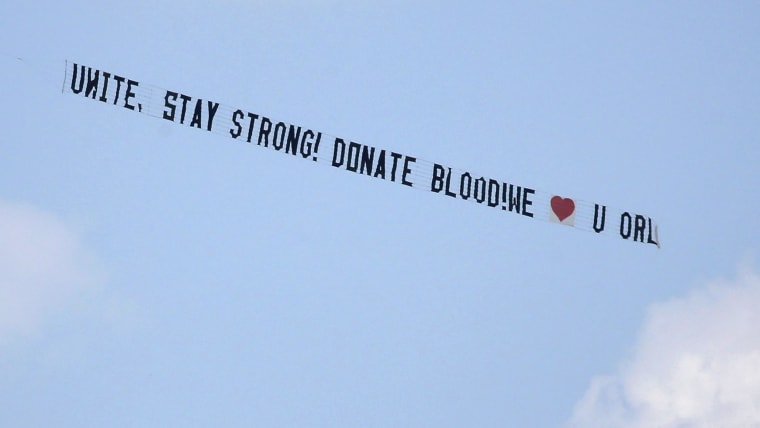 "We will not be defined by the act of a cowardly hater," mayor of Orlando, Florida, Buddy Dyer said opening a Monday news conference about the massacre that had taken place in his city barely a day earlier.
Dyer provided a website where the city would post the names of victims as they were released, pending notification of their families.
MORE: Read the latest on the Orlando nightclub shooting at NBC News
The attack early Sunday morning at a popular gay nightclub has prompted many offers of assistance. Here are just a few places needing that help:
Donate blood
Massive lines formed outside of an Orlando blood bank after local authorities made an initial call for donations Sunday. But the banks quickly reached capacity, and the organization, One Blood, urged people to return later in the week, according to the Orlando Sentinel.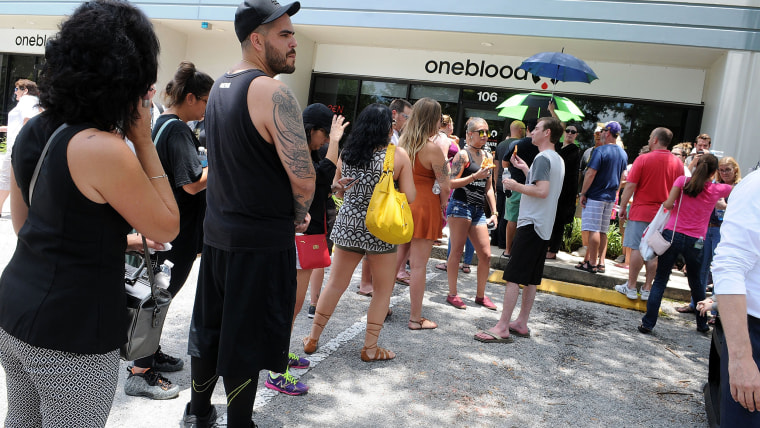 Both OneBlood and American Red Cross, which is helping to support Florida hospitals, also are accepting donations elsewhere in the country.
Donate money
Equality Florida, a lesbian, gay, bisexual and transgender civil rights organization, has set up a GoFundMe account to help shooting survivors and the families of victims. The site already has raised $1.5 million of its $2 million goal.
RELATED: 'Love is love is love': Stars turn Tony Awards into moving Orlando tribute
"Regarding distribution of funds, we are working with a team of attorneys and experts, including the National Center for Victims of Crime, which deployed funds in both Chattanooga and Aurora, to ensure funds are distributed correctly," according to the group's fundraising site.
Check on friends
Facebook's Safety Check feature lets people search for friends who might have been affected by the shooting. In addition, individuals in Orlando can let their loved ones around the country know they are safe.